If you are staying in St. Thomas, you are most likely arriving at the airport. For me, that means I've just spent 8-10 hours on flights – not counting layovers – and I'm tired. This resort doesn't have a large lobby like Newport Coast with 8 check-in stations. We're talking about only 3 check-in stations, usually with two associates ready to help you. But that seemed to be able to handle the guest's needs pretty well.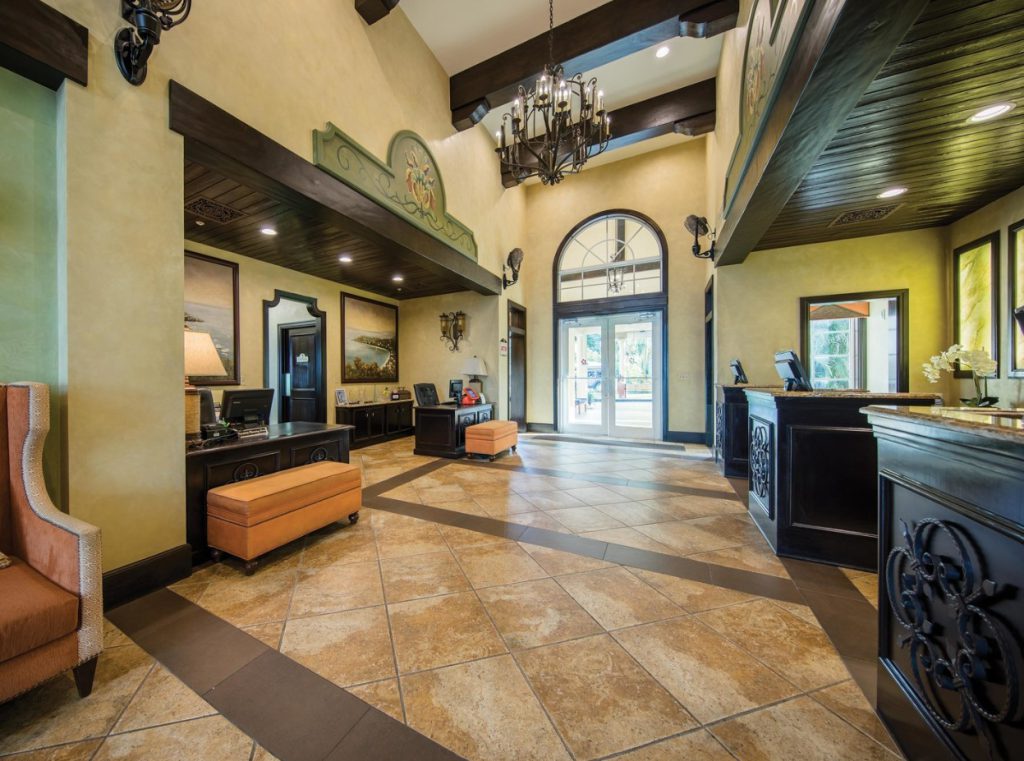 Unfortunately, through no fault of guest services, when we checked in, the computer was down and they couldn't issue us any keys! So the bell boy escorted us to our villa, unlocked the door, and promised to return with our keys ASAP – which he did in about an hour. A great solution to an unusual problem.
Regarding the Welcome Gift offered at time of check-in – IF you visit the concierge (desks are opposite the check-in stations in picture) to get hit up again for a Sales Presentation appointment — it was one of the better gifts we have recently received. It was a small, light-weight beach beach bag that I ended up using pretty much every day. It was easy to fold up and pack going back home, too.
Parking is free, with open-air garages on the ground floor of some of the buildings. Parallel parking is also available along the roads within the property, and a larger gravel parking lot is available near the Tortola building. During the middle of the week, there was plenty of parking, but as owners arrived on the weekend, double parking and tight quarters in the parking lot was experienced.
Every villa has the pool towels inside their villa, but you cannot exchange any towels at the pool. If you want clean pool towels, you must call the front desk, and housekeeping will deliver the towels you request in exchange for your used towels. This works at keeping owners from having a large number of towels in their possession at once, but I wish you could EXCHANGE towels at the pool for convenience.
Many of the owners complain about the beach/pool chair lack of security in saving chairs for hours at a time. In the instructions received upon check-in, it boldly states that 1 person can save only 1 additional beach chair for 1 hour, and then their possessions will be turned into security to be claimed. I think they did a great job at monitoring the situations – GREAT JOB!!
There are 6 cabanas at the pool – first come, first served. We got a cabana about 8:30 am on Sunday morning and stayed there all day. It had a fan above us, and 4 lounging chairs that fit under the canopy. Did I mention there was no charge for these? You don't get the royal food services that you get at the Ritz poolside cabanas. But they don't cost $650 to use either.
Speaking of the pool, I must forewarn you that the pool isn't huge at this resort. It has a fun slide for the kids, and the beach is just steps away. The beach is also small and beach chairs are 3 rows deep. Previously, when we stayed at Frenchman's Cove, we took the walk over past the "soon-to-open" Westin to the beach over there. Much bigger beach, and much less crowded. But with the construction at the Westin, access to that beach was only by driving to it – no walking around or through the construction areas.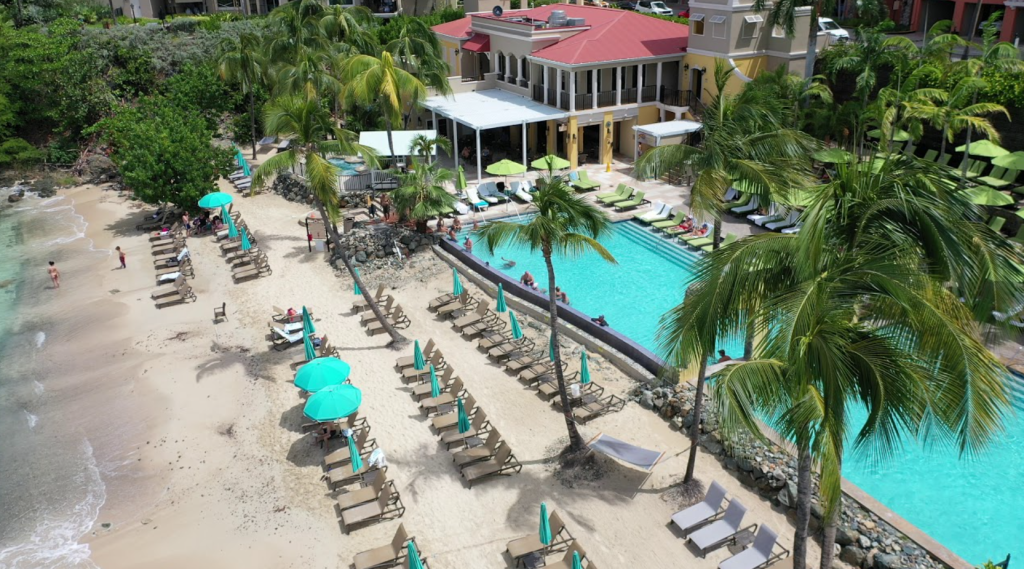 Last but not least, I'll talk about the on-site restaurant, Sunset Cove. The food was great. The service was great, if it wasn't during the dinner time. Because there is only ONE restaurant at this property, dinner time gets very busy, and wait times were typically 30-45 minutes to be seated, or 30 minutes to fill a pickup order. This will be much better when the Westin next door opens. There will be SIX additional restaurants when the Westin at Frenchman's Reef opens, and THAT will accommodate lots of owners who want more choices than the Grill at this resort.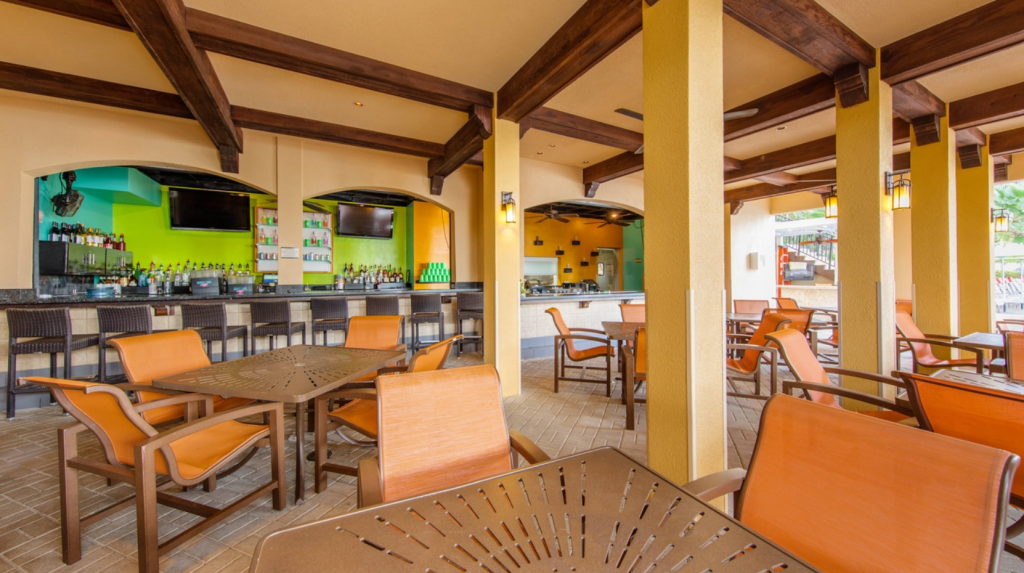 Breakfast, lunch and dinner are provided at this restaurant. I had their avocado toast, fish tacos, hamburger, and jerk pasta dish — my favorite. I may or may not have ordered the jerk pasta dish 2 or 3 times during the week!
By knowing what to expect when you arrive, you can streamline the check-in process and start enjoying the sun sooner! And the beach – you don't get more beautiful than the Caribbean water in St. Thomas!!!!
To know what you need to prepare for before you arrive, check out this post: What to Do Before You Arrive in St. Thomas
What to do and where to eat offsite will be forthcoming! Did I mention I love vacationing in St. Thomas?????