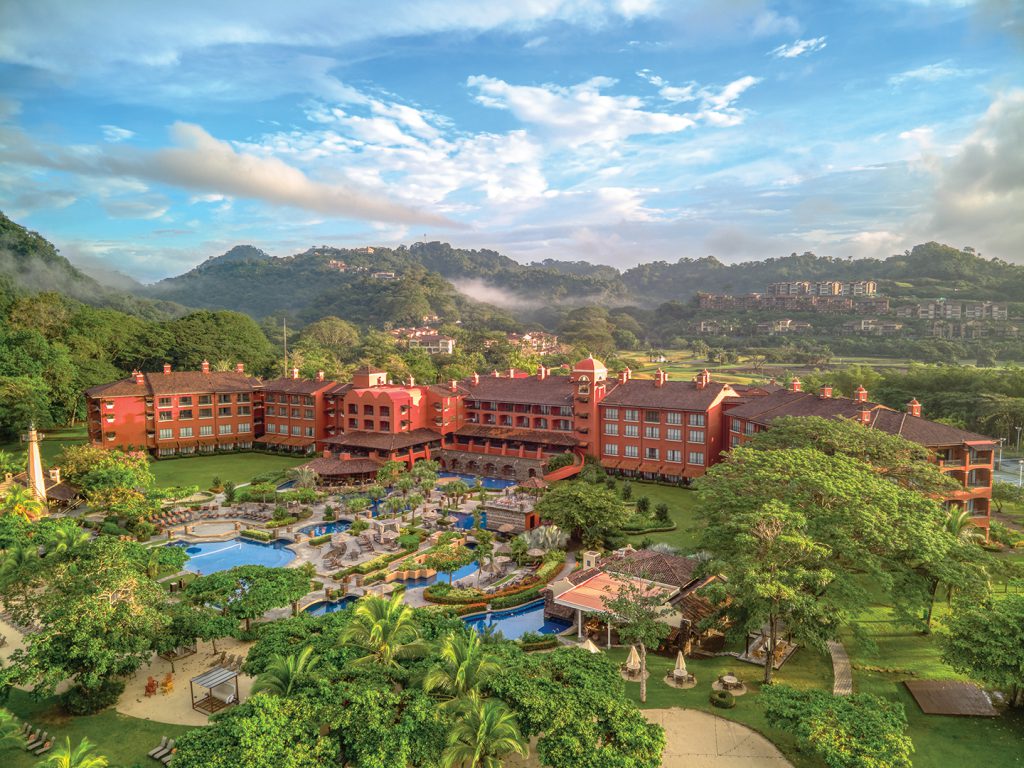 I see this photo on MVC Promo material often and chuckle to myself. This photo is a picture of the HOTEL, not the MVC property located behind these buildings. The MVC villas are quite different from these — pictured below.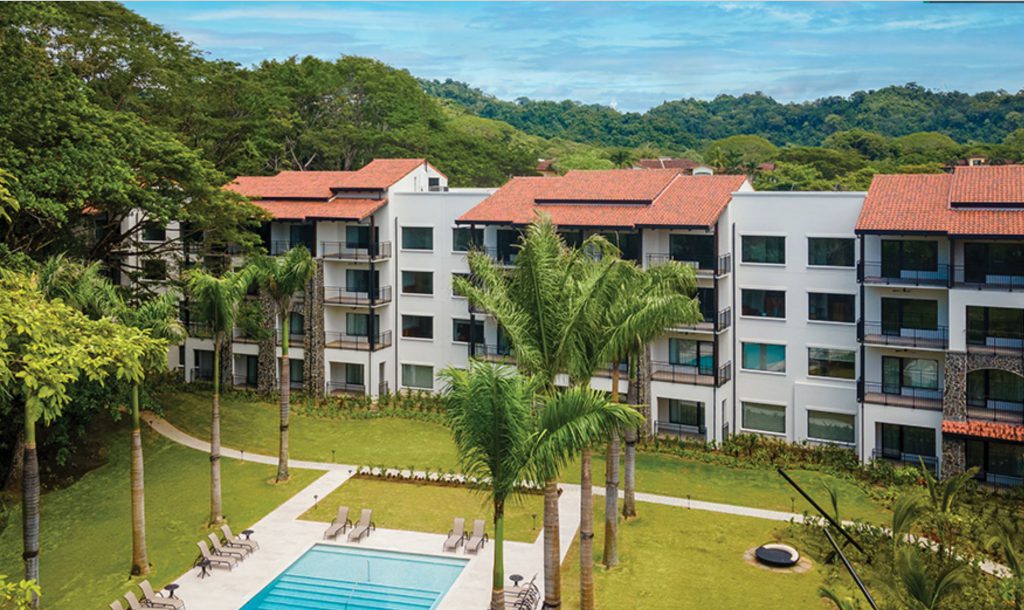 Pretty obvious to me why they use the hotel picture in promoting MVC, don't you agree? To get all the details of this property — both hotel and MVC villas — check out a past article where I show you the resort map, and why it's worth going here still (you get to use the hotel amenities for free). https://maxingmarriott.com/2020/11/19/the-newest-mvc-property-is-taking-reservations/
Which of the Marriott properties is the best VALUE for your Bonvoy points (or money) in Costa Rica? If your forking out lots of miles or money to get here, get something nicer to stay in — Category 6 or higher. Given that guideline, I narrowed the options down to three — BEST for different reasons. Let me give you some "food for thought" if you are trying to find a great adventure in Costa Rica!
I include the above property (MVC Los Suenos) as one of the three best values. Be aware that many reviews lately indicate that the hotel is showing age and need of improvements. But if you are lucky enough to reserve a villa at the MVC property — which is less than a year old, it is only 1250 MVC points in December (best time to go is mid-December to April) and you can still access all the amazing amenities of the hotel. If you want to use Bonvoy points instead it's 200,000 points — better to use the MVC points if you have them.
Punta Islita, Autograph Collection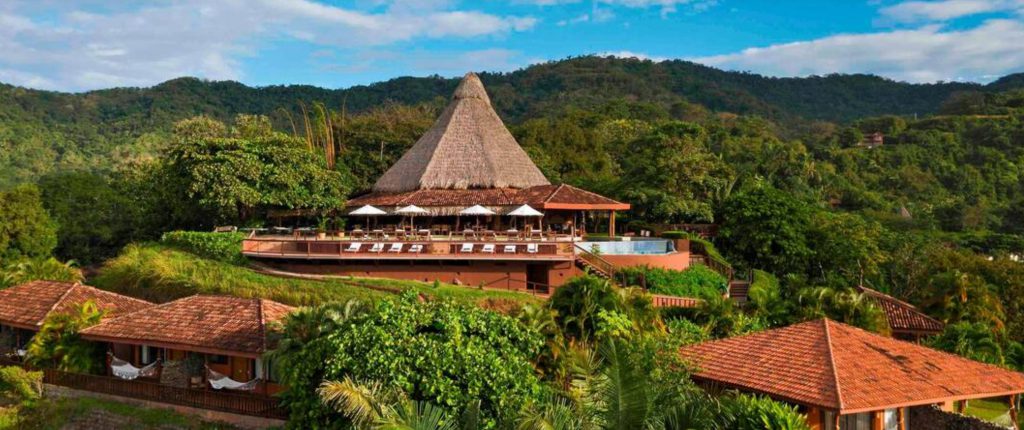 Another great option, and a property that caught my eye personally is Punta Islita, Autograph Collection. This is a beautiful hotel. You can't see the beach, but you are looking at the hotel as if you were on the beach, so it is very close and accessible. There's no better place to enjoy a day of hiking, monkey safaris, art projects, or traditional cooking lessons. Additionally, you'll find unrivaled access to the Wild Scarlet Macaw Reserve, the Camaronal Sea Turtle Refuge. To stay here for 5 nights, it would only be 180,000 Bonvoy points — PointsSavers are available!! Follow my logic here — if I reserved this property for 5 nights (getting the 5th night free) AND add my 50k Elite Night Reward that I was awarded for this year, I would be able to stay here for 6 nights for 180,000 Bonvoy points — and that is a GREAT DEAL at a GREAT PROPERTY!
One other property that would be WAY FUN, but considerably more points is the Westin Reserve Conchal, an All-Inclusive Resort & Spa. It's a Westin, so you know it will be nice. And an all-inclusive — WOW! It's a Category 8 property.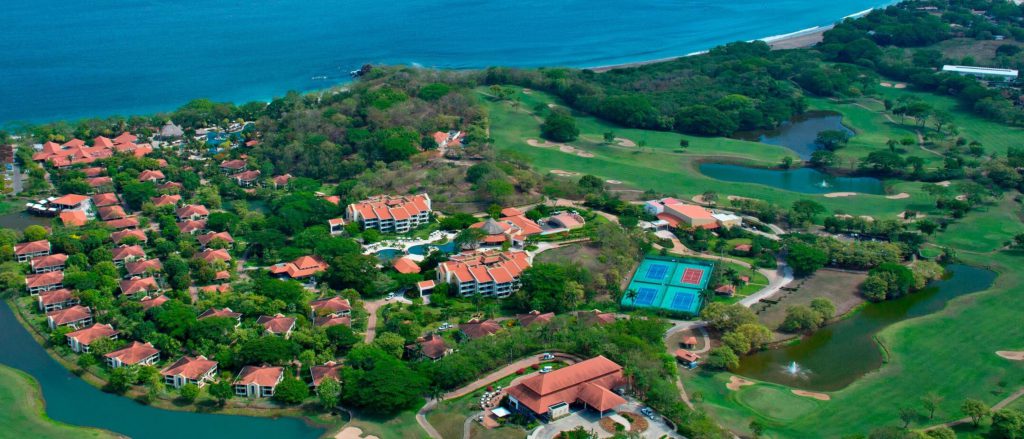 The following amenities are included in the rate:
Resort Amenities:
Westin Kids Club®
Non-motorized water sports
Use of the tennis courts (until 6pm)
Table games coordinated by our activities department
Bellboy and wait staff gratuity
Complimentary Wi-Fi
Nightly shows
Food & Beverage Services:
Meals at resort restaurants
Select alcoholic and non-alcoholic drinks
Minibar (stocked once daily, second refill for a fee)
24-hour complimentary room service
So what is the rate? 340,000 Bonvoy points for 5 nights. Much higher rate, but you are getting much more.
When looking at your costs after you arrive, don't forget to add in the transportation from the airport. Some of these properties take over $100 one way to get to the property — the amount is provided on the Transportation tab of the hotel web page.