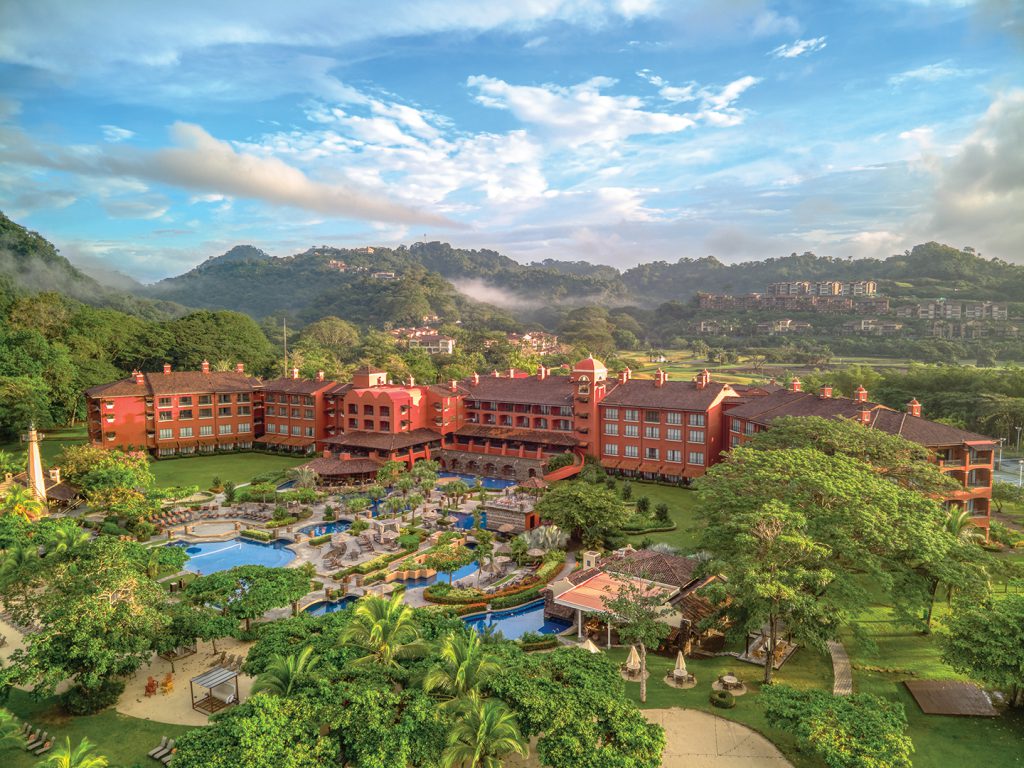 If you've been on the MVC website lately you may have seen this picture promoting the latest MVC Resort to open — Marriott Vacation Club℠ at Los Sueños, Herradura, Provincia de Puntarenas, Costa Rica. Reservations are available starting January 16, 2021 for a studio, 1-bedroom or 2-bedroom villas. Brand new. First MVC property in Costa Rica, or anywhere in Central America for that matter. And the picture looks AMAZING, doesn't it??
Well don't think that THAT picture is the new MVC Resort. Let me explain. That picture is the Los Suenos Marriott Ocean & Golf Resort (https://www.marriott.com/hotels/travel/sjols-los-suenos-marriott-ocean-and-golf-resort/). Honestly, it took me a while to figure out what was the hotel, and what was the newly opening MVC resort. This hotel has been around for years and is a VERY nice destination with multiple pools, golf course, mini golf course, tennis courts, spa . . . you get the idea . . . . it's a nice place to stay.
Enter the new MVC Resort. Here are the actual pictures for THAT property.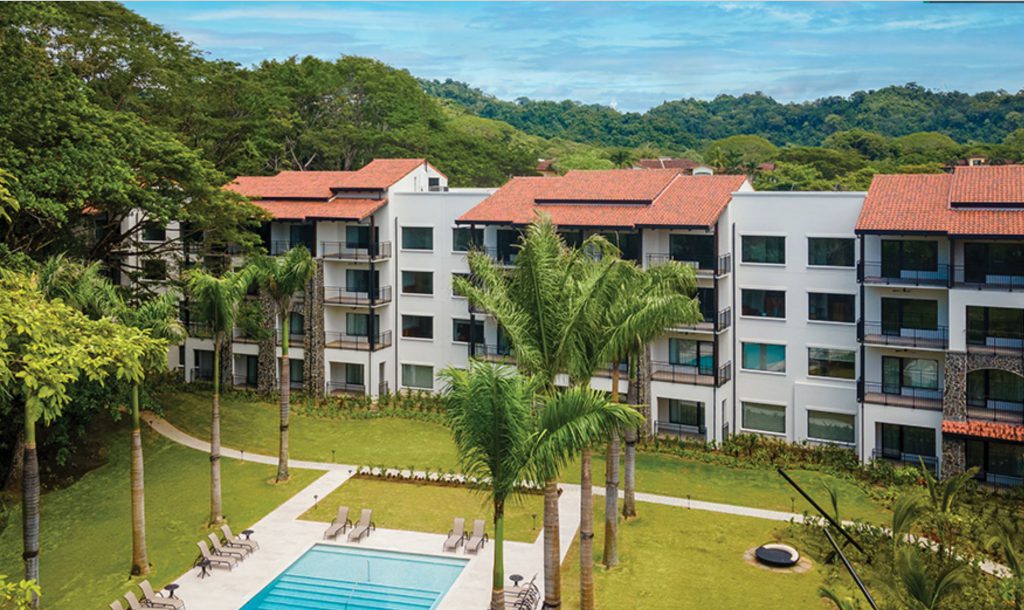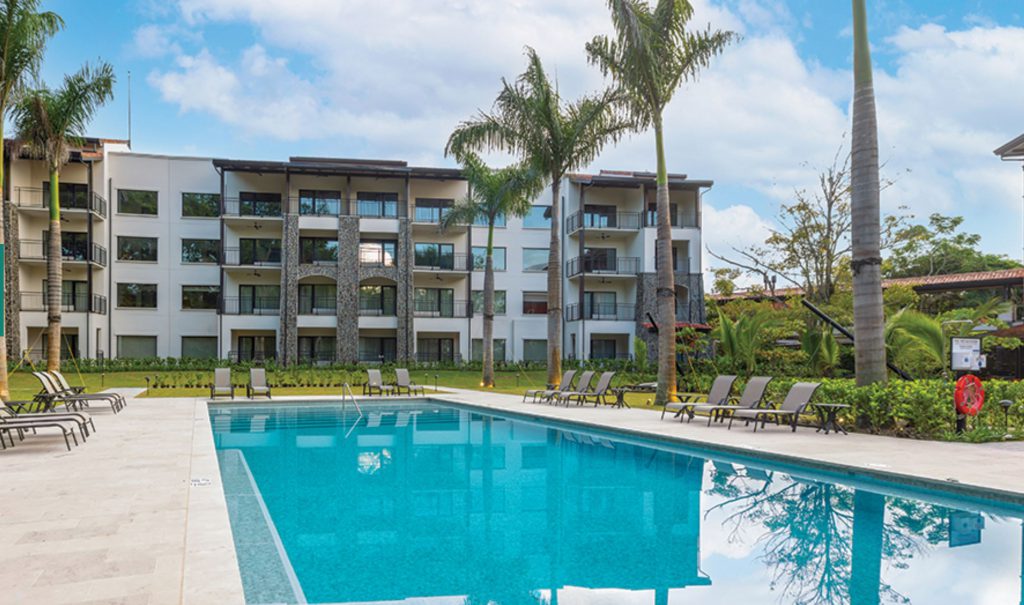 Last night while I was doing research for this post, I found a Resort Map showing where the MVC property is located in comparison to the Marriott hotel property. Below is the resort map showing the hotel AND the villa locations. I circled the MVC Club villas and pool in red.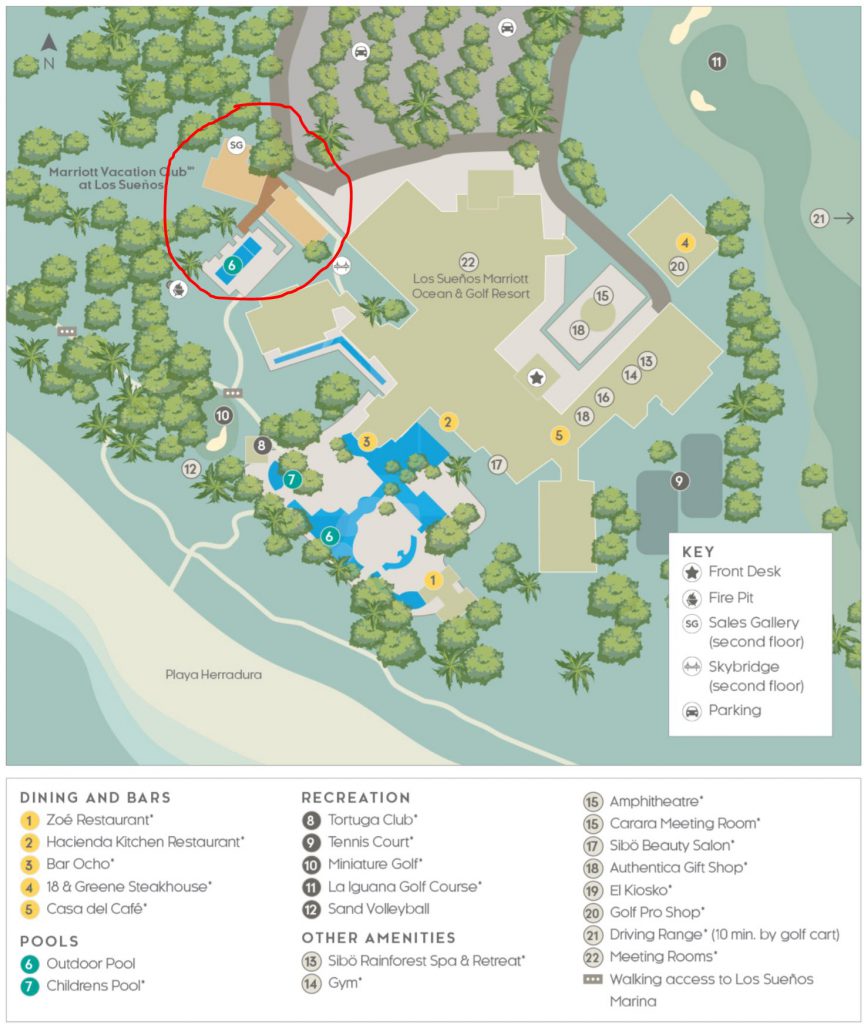 So what does this all mean? This new MVC resort is relatively small — 24 villas compared to the 200 rooms at the hotel resort. But MVC owners have access to all of the amenities of the hotel, so that's a VERY good thing!!! The beach is right below the outdoor hotel resort pool and there is a foot path from the MVC villas to the beach.
So is this an amazing property to consider going to? Yes, definitely. Not only do you have access to a ton of hotel amenities including the golf course, but you are very close to the marina for passionate anglers — this region of Costa Rica is a world-renowned fishing mecca. A bit further down the road is Manuel Antonio National Park, named by Forbes as one of the world's most beautiful national parks. Inside the park are beaches, casual forest trails and a dense rainforest that is home to troops of capuchin and howler monkeys. More park experiences include hiking, kayaking, zip lines, rafting, jungle night tours, bird watching and horseback riding. Sounds like an amazing adventure to me!!
Just be aware that when you see the hotel resort picture, that is NOT the MVC property.