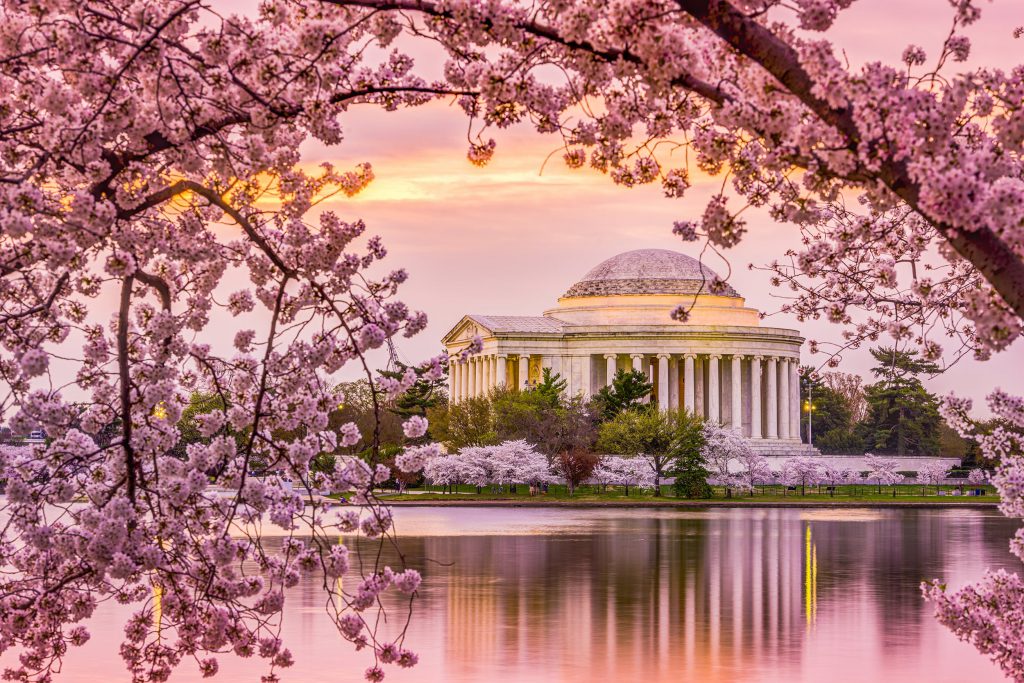 This year, the Cherry Blossoms in Washington DC was a popular Owner Event — and Marriott brought it back again for next year! And let me tell you, this is a GREAT DEAL!!! It takes only 1500 Club Points, and is held during peak season of the cherry blossoms in Washington DC — a sight to see in and of itself!! You can choose between 3 dates the end of March/early April for 3 nights and you would stay at the Mayflower Hotel — Autograph Collection.
Dine at Georgia Brown's — American, soulful, Southern food that is well known for their menu items. Then enjoy the historic attractions and monuments illuminated at night during a 3-hour bus tour of Washington, D.C. You'll visit the U.S. Capitol Building, World War II Memorial, Lincoln Memorial and more via a comfortable, climate-controlled tour bus. Plus, your tour guide will join you and fellow Owners at each stop to provide a more personalized experience.
And did I mention this was a GREAT DEAL??!! The retail value is $3000, the points required is 1500 points. It doesn't take a math major to see that gives you great value at $2.00 per point!!
Other new Owner Events available that weren't an option last month (and has good value) are Culinary & Spa Weekend at Hilton Head (1500 Club Points), Billy Joel & Elegant Dining at New York (3000 Club Points) — both of these are similar to previous Owner Events that have been offered. A NEW Owner Event not offered within the last few years is the 65th Annual Daytona 500 race in Orlando Florida. This new event takes 2100 Club Points, and has a retail value of $2534 for $1.27 per point value. You can't go wrong with any of these options.
Lots of new Owner Events have been added, and frankly, the newly added events had pretty good value in general! But none of the new ones are as good as the Cherry Blossoms in DC — Did I mention that was a GREAT DEAL???!!!
As with all Owner Events, you must attend a Sales Presentation. And be aware of the cancellation rules, as they are different than regular reservations.
You can access ALL current Owner Events below, listed in order of value for your Club Points. I include a direct link for every event for your convenience. I even highlighted the four new events for you to easily identify!