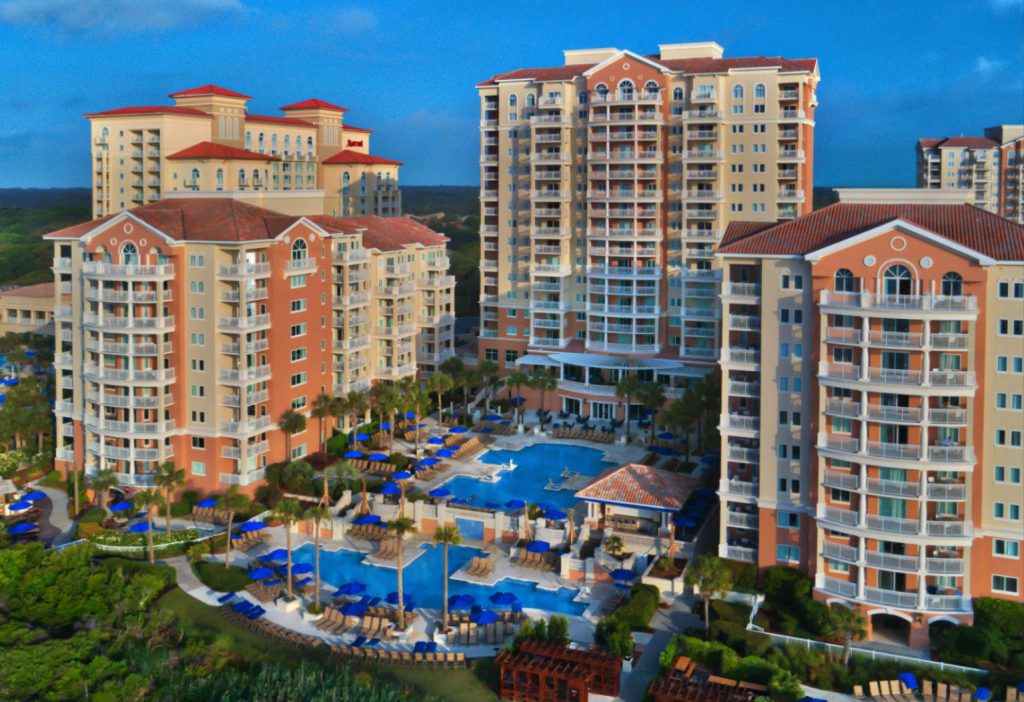 When we saw that hurricane Ian was hitting Myrtle Beach as a Category I exactly a week before we were to arrive, we were somewhat concerned of what damage it would cause. Nothing like the damage Ian caused in Florida — so sorry for them.
So glad we didn't cancel our plans. The grounds aren't as green as the above picture, but that's more because of the time of year than it is due to the damage caused by Ian. Yes, you can see sand in the adjoining neighborhood flower beds. Yes, you can see broken tree limbs on the grass on your walk to the grocery store. But the only damage done to OceanWatch are the walkways to the beach. And that doesn't affect the guests at all — both damaged walkways are totally fine on one side!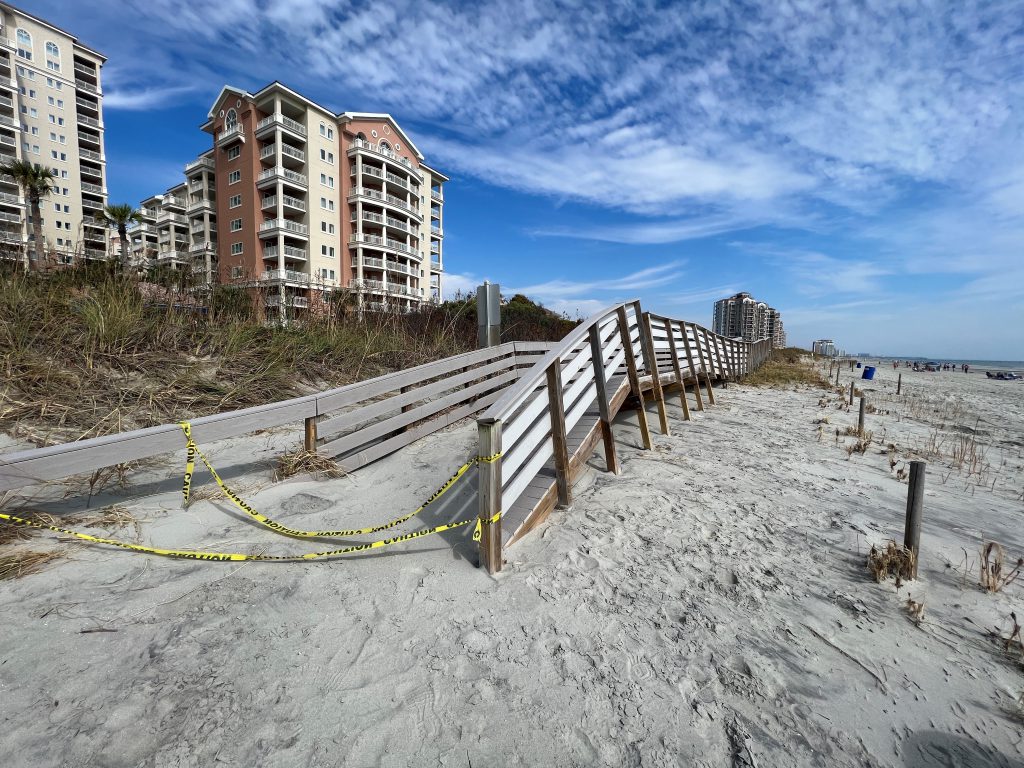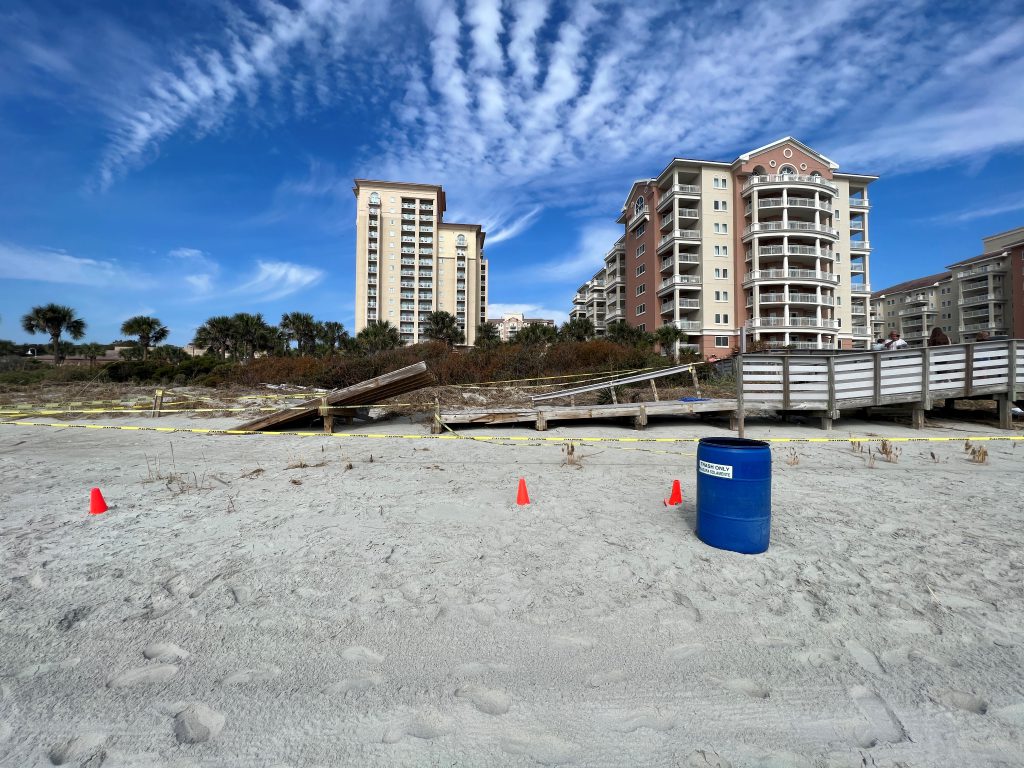 Marriott has done a WONDERFUL job and cleaning up the grounds around the property. Fresh bark has been laid everywhere around the trees and in the beds — guessing the ground cover blew away. It looks clean and nice!
On another note, I had heard about the storage bins for beach chairs, umbrellas and beach toys. But it wasn't until I actually saw them that I got all excited. How cool are these??? Are they at any other MVC beach resorts? Please comment if so — I LOVE THESE!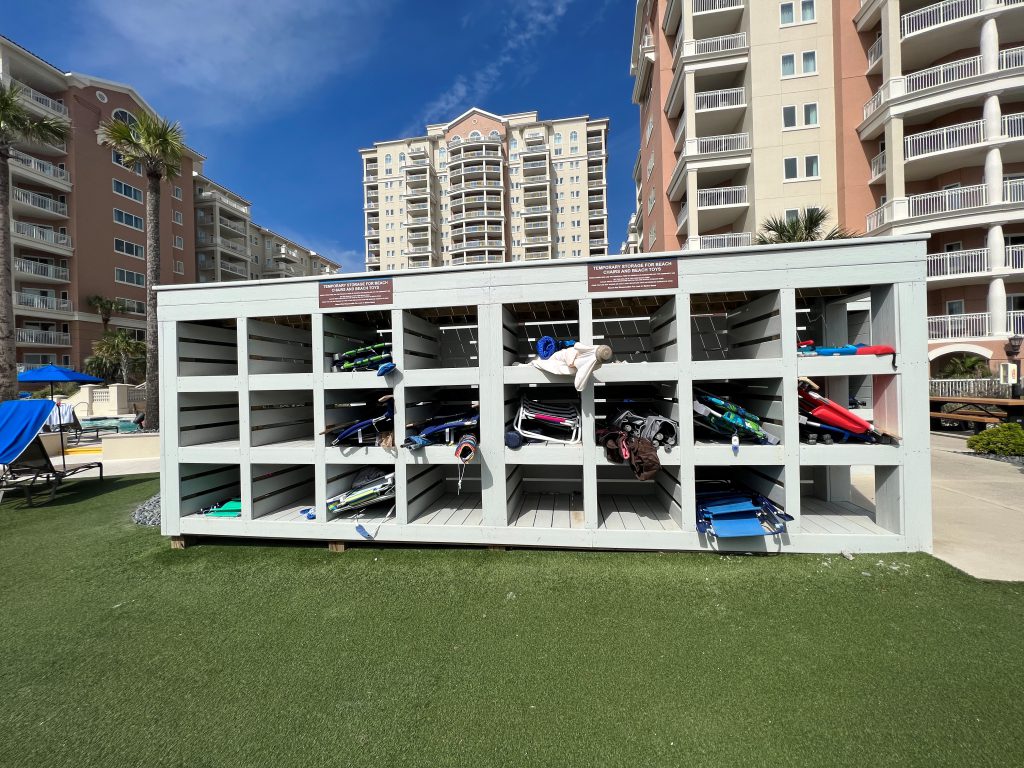 More info coming!