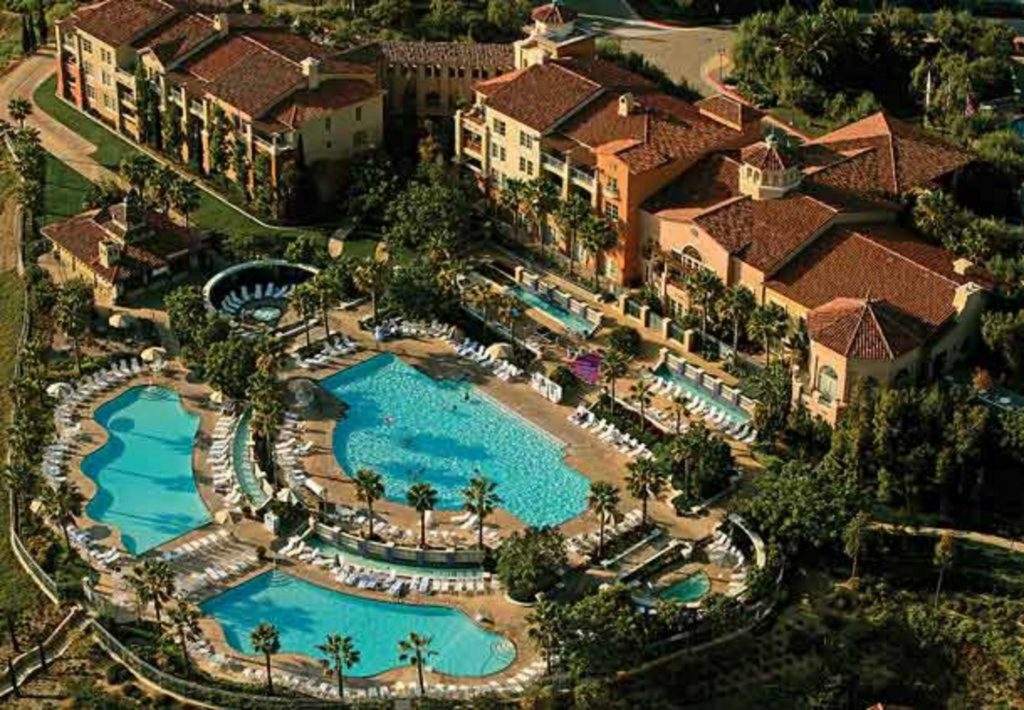 So you've got your reservation! There are some things you can do BEFORE you arrive to help ensure you have a fantastic experience.
Check to see if any renovations or property closures are in effect. I hear frequently from owners who requested a certain location for their villa, only to arrive and find out some renovation is going on that they weren't aware of. For instance, they requested a particular building to be near the pool and the pool is closed. Review the property status before you go to be aware of what will be the situation when you arrive. Best place to check that for any MVC resort is by going to MVC Property Updates . To access Newport Coast Villas specifically, go to Newport Coast Villas Property Updates
About 2 weeks before you arrive CALL the resort directly and request which building and floor you want to stay in. I realize you receive an email from the resort asking you for your preferences, which you should complete. But I have had better outcomes at the properties I have called directly. Plus, you can provide more info to the Guest Relations staff who takes your call — elevator, quiet, wheel chair accessibility, etc.
What is the best location to request for you room? The table below was created from Owners feedback.
Building #
Floor
Criteria
Pros
Cons
4000-4200
Upper
Best view
Beautiful view of ocean. Quieter
Further away from main pool, Tide pool, gym and spa.
5100
Upper for view
Lower for mobility
Great view
Easy Mobility
Quieter, good for mobility-issue guests, close to Canyons Pool, tennis courts and access to main road.
Far away from main pool, Tide pool, gym, and spa.
3600
Upper
Great view
Close to activities and main pool.
Noisy, as you are right above the lobby building.
1500-1600
Upper (Upper floor is ground level)
Close to main pool and Tide pool
Easy access to pools and activities.
Not as good of view.
*Note Building 4200 has no elevator.
Other buildings noted as being good, were Buildings 4500-4800 upper floor and 5000 corner villa. For those who are concerned they are far away from the main activities, the property provides a shuttle. But you must text them and then wait for their service to pick you up — sometimes not time efficient.
One new criteria I am adding to my preferences is to stay in a building with an elevator. Some buildings don't have elevators — they are only 2 stories, so not a big deal if you don't have a large group. And don't waste time asking for items such as pack-n-plays or high chairs. Just request those when checking in.
Set up an account at Pavillions, my favorite local grocery store. As one of their "loyalty" members, you get discounts on food items that non-members don't get. On a store run last year, my total receipt was just over $30, and I saved $9!! It's definitely worth the few minutes to set it up. You can use it each time you shop there. Simply go to Create Pavillions Account. It will save you money if you shop there.
Order grocery delivery service. This is something I have recently started to do, and it is a life changer!! It is so WONDERFUL checking into our villa after travelling all day, and having the groceries ready for us.
There are two options for you when staying at Newport for grocery deliveries — Instacart, that can be used anywhere in the US, no matter where you are, AND with Instacart, you can have groceries delivered from your favorite stores — Costco, Pavillion's, Sprouts, WalMart and more. Or Pavillions — (Pavillions uses Instacart, but has their own discount promo going on if you go directly through their website) — and you wouldn't be able to deliver groceries from their account after leaving the resort.
Pavillions promo if making online grocery orders is $20 off plus free delivery on your first delivery — the order must be at least $75. Use SAVE20 in the promo code when checking out for this discount. Or if you want to pick up your own groceries, Use SAVE30 and save $30 off in your first "Driveup and Go" order.
If you want to use Instacart (my preference for grocery delivery services), sign up for Instacart: Create Instacart Account This will save you $10 off of your first order — $10 or more. AND ALL delivery fees are waived for 2 weeks on every order over $35. That would definitely cover your vacation!! It's a good promo. Full disclosure — if you use my link, I receive $10 from Instacart, and you pocket the savings! (If you don't use the above link, you don't get the $10 off). Since I use Instacart, I'll spell out EXACTLY what you do if ordering from them.
From your Instacart app, create an order up to 4 days before you want it delivered (you can edit your order any time until the order is fulfilled). Have your order delivered to Marriott Newport Coast Villas – Activities Center 2300 Newport Coast Dr. Newport Beach, CA.
Here are some other tips to help you with your order:
Make sure the name on the order is the same as the name on the reservation.
If the order is delivered the day you check-in, note in the delivery instructions that they can park in front of the main doors of the lobby, and can go directly to the front desk without waiting in any lines. Marriott will put the groceries in the concierge closet, including a commercial freezer. When you arrive and check-in, if your grocery order has been delivered, you can pick it up at that time.
If the order is for after you have arrived, you can have Instacart deliver it directly to your villa. Simply give them directions and your villa # to find you easily in the delivery instructions.
I truly believe if you use a grocery delivery service while you are staying at the resort, you will be hooked on the value of time (and money), it can save you.
Below is a map of the resort. You can get a general idea of how the buildings are situated on the property. You can also see the Resort Entrance, and A where you check in. The left and bottom edge of the map face the ocean.