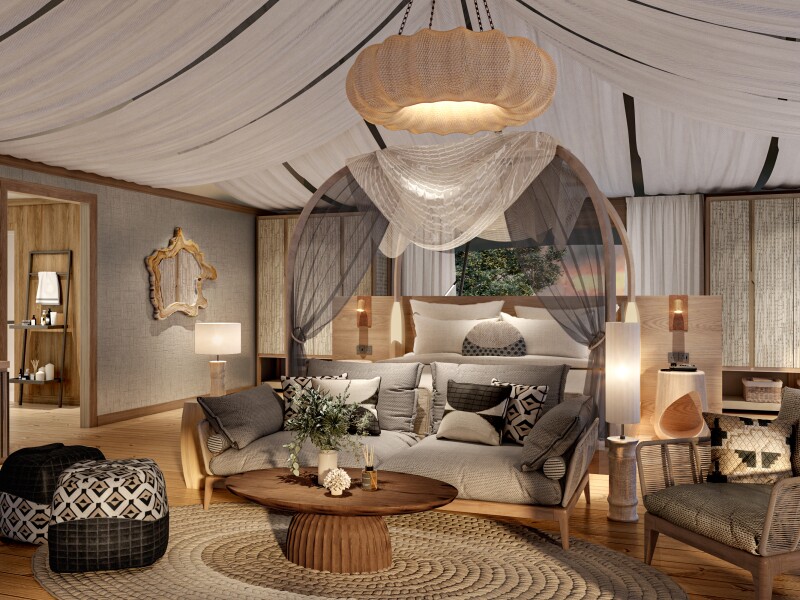 Marriott recently announced the upcoming opening of the JW Marriott Masai Masa Lodge — upcoming as in 2023. It will be the FIRST luxury safari segment for Marriott International. Just take a look at your "tent"! This is luxury at it's finest, and smack-dab in the prime location of Mara National Reserve in Kenya. The property will include 20 private tents, each with a private terrace overlooking the River Talek. There is also a restaurant, lounge & bar, spa, and a large outdoor terrace where traditional Masai dances will be performed in the evening under the stars.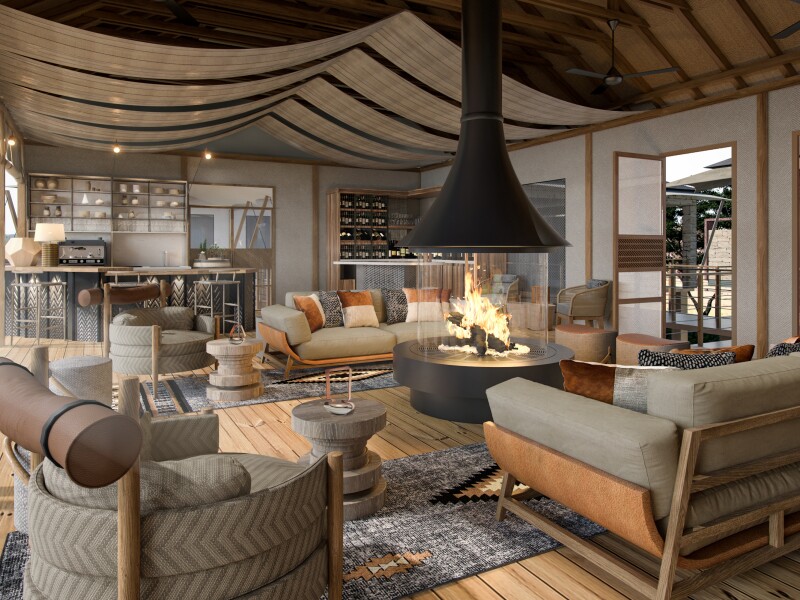 Going on a safari vacation is a bucket-list dream for most serious travelers. And enjoying the luxury this Marriott property will offer would make this a trip of a lifetime for anyone. If you really want to do it right, you would go between the months of June and September and witness the annual great wildebeast migration — over 10 MILLION animals migrating!!! There are lots of animals on the Mara National Reserve and you can expect to see the "Big 5" for sure.
Funny personal story about seeing the Big 5. My husband and I went on safari to Botswana a number of years ago. We really wanted to see the Big 5 before we left, and on the last day of our trip, we still hadn't seen a lion. So we collaborated with a few other couples staying at our lodge, and offered our tour guide $20 for each Big 5 he showed us that day. Suddenly our leisurely drive in their open-air safari jeep became a serious ride — we had to hold on to avoid being thrown off as we did some heavy duty off-roading! We saw the elephant, giraffe, buffalo and rhino, but still no lion. Then he started ramming the mounds of tree limbs, which lions made to be become their dens. He would drive straight into one, then back up and ram it again. Sure enough, a very tired, groggy lion meandered out underneath the canopy he was lying under, and our guide literally stood up in the jeep, threw his arms over his head and jumped up and down excitedly. It was the best $100 we ever spent!!!
The Masai Mara Lodge is a very small property with limited accommodations, so getting a reservation will be difficult, especially at first. Bonvoy Points required will be anyone's guess at this point with the new Dynamic Pricing model. But if your schedule is flexible, and you are diligent, I'm guessing you can snag some time at the first luxury safari property by Marriott. And you can be assured it will be wonderful!! This is my idea of "roughing it" when sleeping under a tent!!!