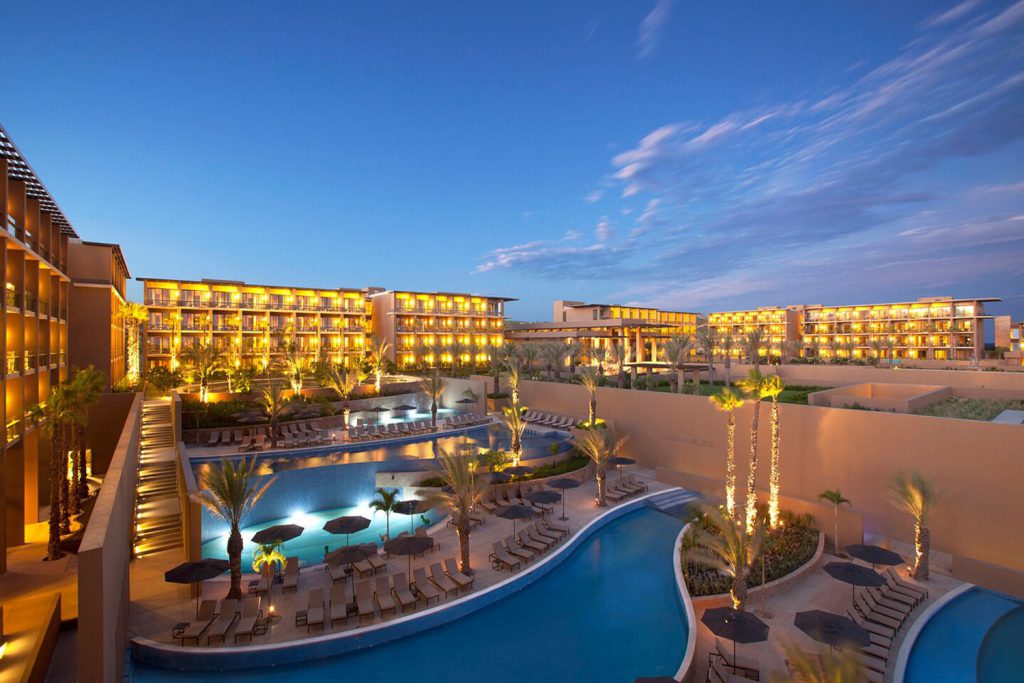 Sometime next month, Marriott will start using dynamic pricing to calculate the number of Bonvoy points and/or cash required for reservations. Marriott is claiming that for 2022, only about 3% of the properties will show any changes outside the current Category property levels. The other properties will be adjusted according to the pricing algorithm, but will likely stay within the Category group they are designated in.
To help Marriott guests with this transition, they have recently added the "Lowest Rates Calendar" to their website. It's a valuable tool to help you know what the lowest rates are by month for Bonvoy points or Cash reservations of a particular property. If your schedule is flexible, this will be very helpful to max your money and points. I've seen it for a couple of weeks. I played around on it a bit today, and noticed some bugs that I'm sure will be ironed out soon. And I'm thinking it will be become more user friendly in moving quickly between points and cash rates on the calendar.
It's pretty apparent to see how to access this calendar when you are searching for hotels in a particular area. On the left side of the hotels matching your criteria you can see where the calendar can be accessed. Below I show you an example when I searched for hotels in Los Cabos — I circled it in red for the JW Marriott hotel.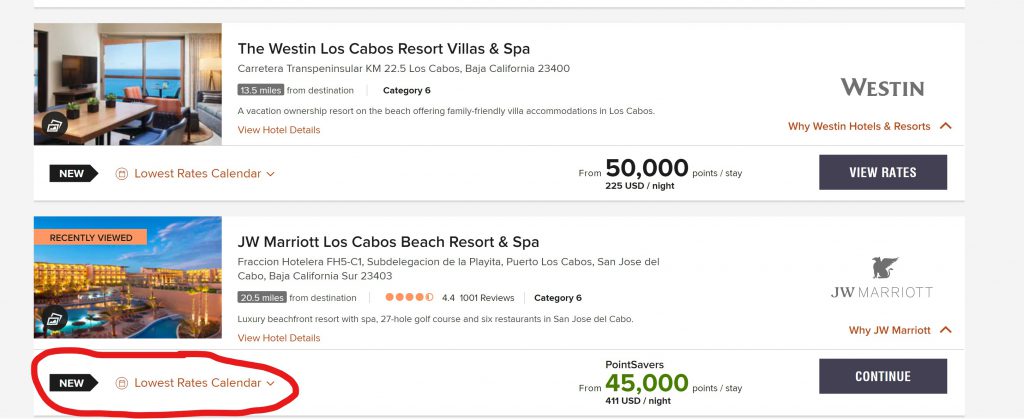 By selecting the "Lowest Rates Calendar" link, it will take you to the month you are looking at to see the required amounts for each day. NOTE, you must select "Flexible Dates" in the Dates box on your search to access this calendar. If you enter in Specific Dates, this option will be not be available. An example of what the calendar looks like is below.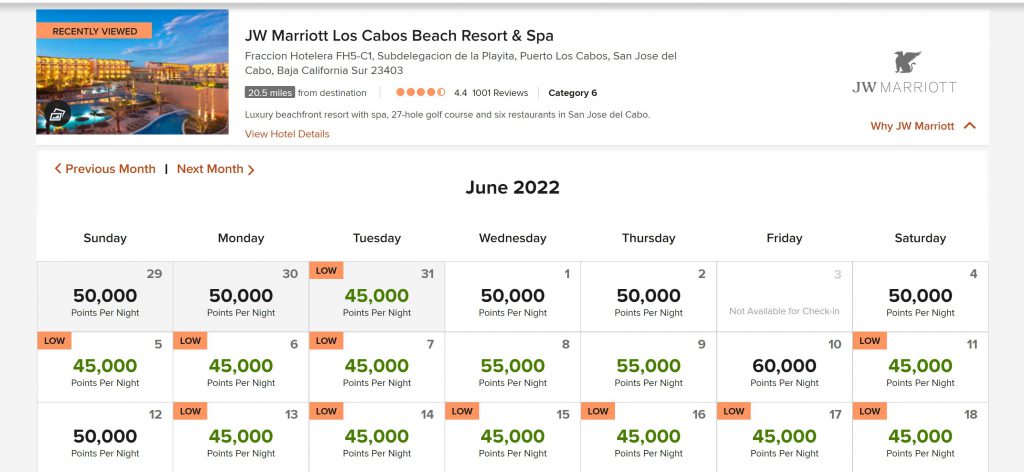 By looking at a calendar like this, you will be able to see when to reserve your trip to maximize your points or money for value — being flexible will help you max your value the most. Remember, if you reserve 5 nights, 1 of those will be free.