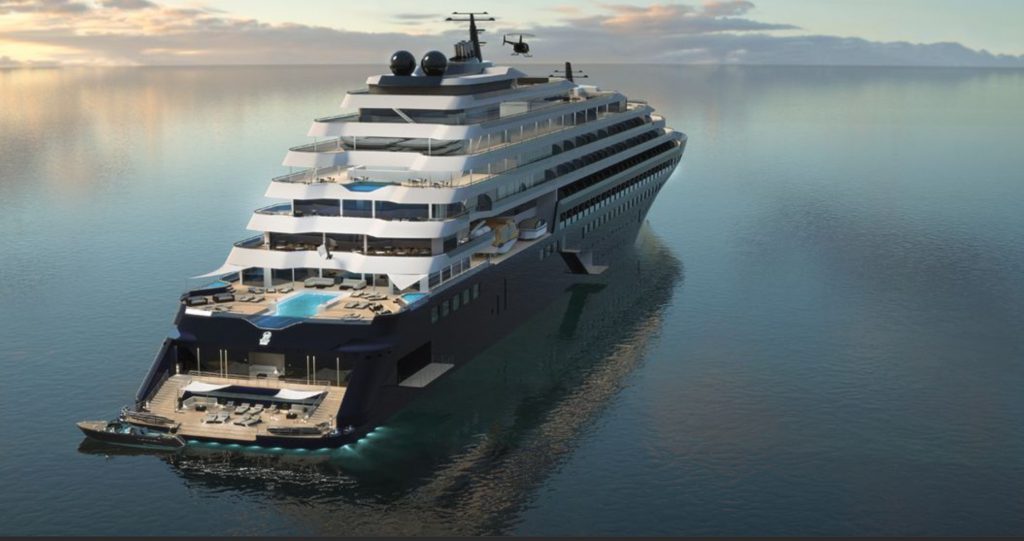 If you've ever stayed at the Ritz-Carlton in St. Thomas, you saw the Lady Lindsey luxury sailing catamaran. It takes guests staying at the Hotel or nearby Club on day trips such as snorkeling, dinner cruises, etc. But there is a future of cruising on Ritz-Carlton yachts that have nothing to do with their hotel properties. The entire vacation will be on a yacht such as Evrima which is shown above.
The initial sailing date of Evrima was to be in 2020, but got delayed, then COVID, and then delayed again. But it looks like the latest date of May 6, 2022 is going to happen, as they have destinations scheduled every week from May 6, 2022 to Nov 2023. The first cruise is an 11-night Lisbon to Barcelona cruise, for $13,400. You can access the entire schedule here https://www.icruise.com/ships/ritz-carlton-yacht-cruises-evrima-cruise-itineraries.html.
What caught my eye when I read about this yacht was the announcement that Ritz has acquired more yachts to increase their luxury cruising options. According to The Points Guy, "The Yacht Portfolio indicated that other Marriott brands could be following in Ritz-Carlton's footsteps by bringing their names to the cruise market using the Sea Cloud vessels (which was acquired by Ritz). This acquisition gives Marriott International the opportunity to enter the cruise industry through its other luxury brands," the statement said.
This will not replace Cruises MVC Owners can already reserve using Destination Points. These yachts would be for luxury-minded vacationers, focused on guests who want smaller ships and high-end amenities. And considering it is taking Ritz-Carlton so long to get their fleet sailing, I'm guessing this isn't going to happen in the near future with Marriott's other luxury brands. In any event, it is interesting to see the potential added options for luxury vacations.