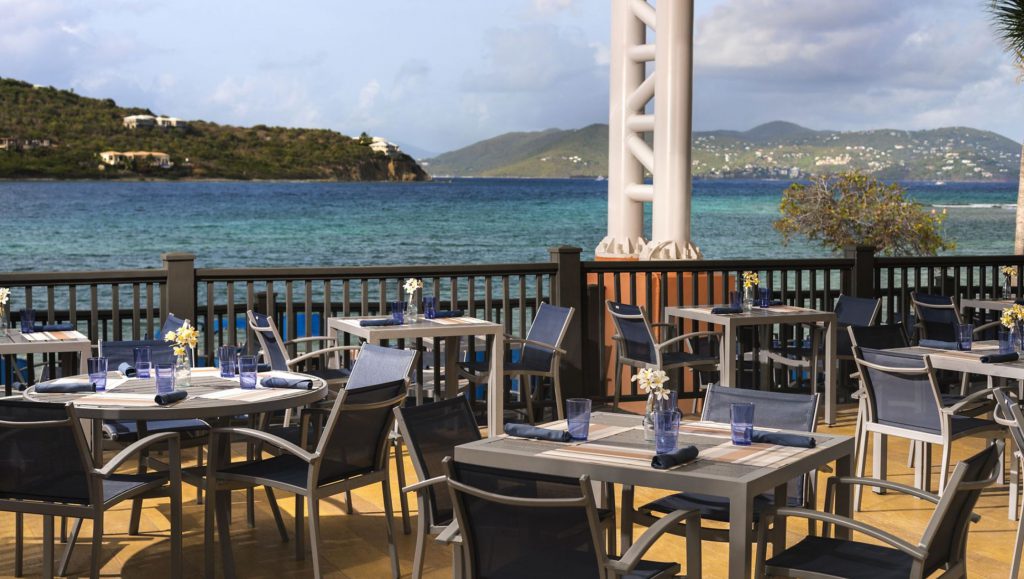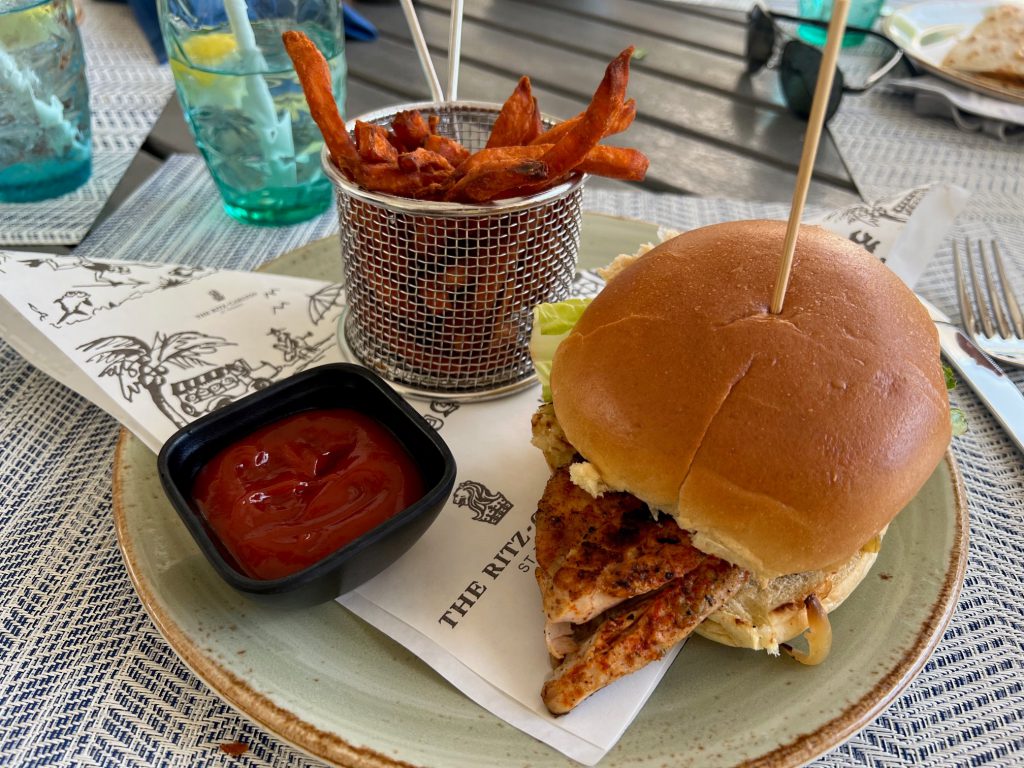 There are wonderful places to eat, both at the Ritz-Carlton Club, hotel, and nearby Red Hook.
Dinner Recommendations – On Property
We ate most of our lunches at Coconut Cove Beach Bar & Grill right on the Ritz-Carlton Club property. When storms would come, they lowered some heavy tarps that protected the guests from the rain and wind. The food was wonderful — I think we had everything throughout the week. My personal favorite was the margarita flat bread. But I also loved the fish tacos, and my husband got the chicken wrap more than a few times. Their mac and cheese and spaghetti was a favorite of our grandson.
Just a note about off-site dining. There are great restaurants in Red Hook (only 1.2 miles away) that are very reasonably priced. We ate at Tap & Stills and had a GREAT burger for $8. The problem is the taxi — $5 PER PERSON. So for our party of 5 (including a 2-year old), it was $50 round trip. Suddenly the $8 burger was way more expensive because of the cab fare. It wouldn't be as big an issue if there are only 2 of you.
We also order pizza delivery from Senor Pizza. For a Supreme 16″ pizza, it was $25, and delivery is free — you just tip the driver. That was a great value, and we ordered from there a couple of times. Delivery times were fast for us as well!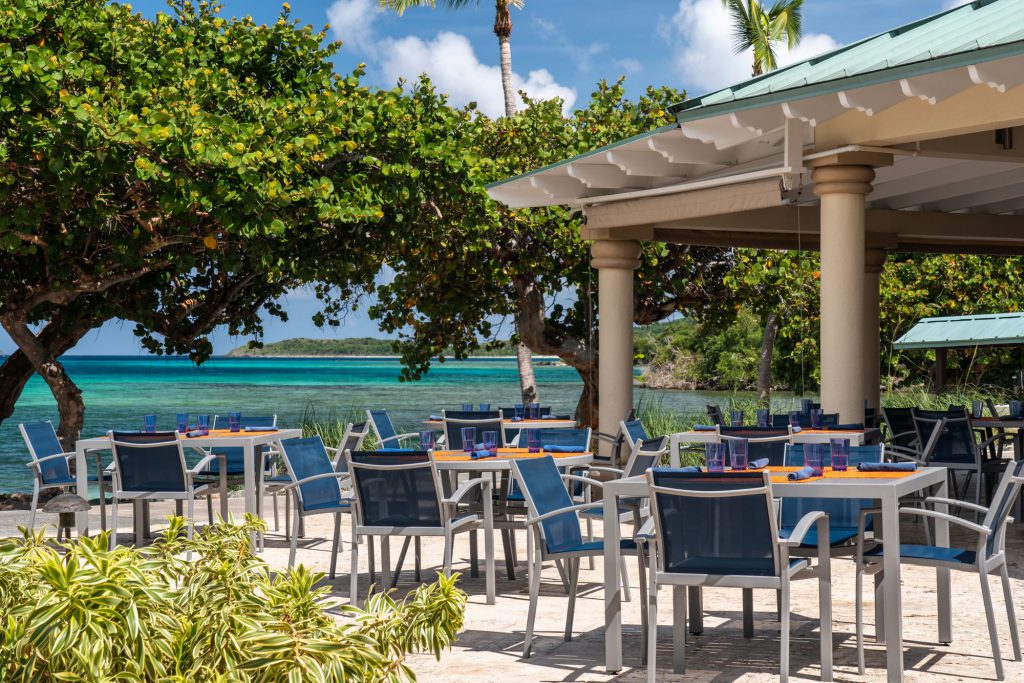 Casual
Coconut Cove – (casual dining) seaside bistro that serves wraps, burgers, fish tacos, and have a kids menu.
Fine Dining
Alloro – (fine dining) provides Sicilian Italian cuisine in an upscale location. (Inside & outside seating available)
Dinner Recommendations – St. Thomas

(Recommended by Ritz-Carlton)
Casual Dining
Fine Dining
Dinner Recommendations – St. John
Casual Dining
Fine Dining