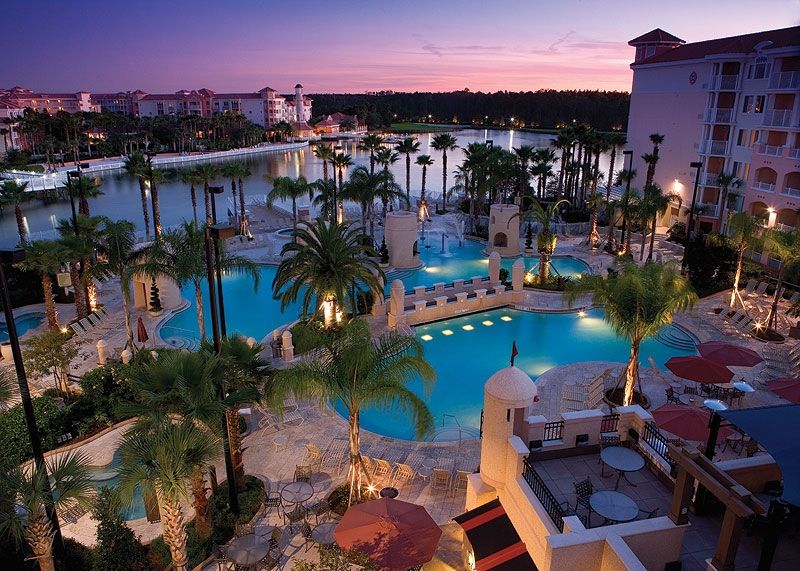 I had heard from someone who follows my blog that her trip to Grande Vista a few weeks ago was AMAZING! And what made it so AMAZING? They had Preferred Check-in! According to her, when they drove up to the "keeper" of the entry gate, they told him they were checking in — he looked up their name and gave them a Preferred Parking pass! They just drove up to the main check-in area, took the pass with them into a dedicated room just to the left of the main lobby, and there they enjoyed cold beverages while their personal concierge completed their registration. Slick and convenient — made them feel special and appreciated. And they LOVED it!
This is one area of Marriott that I personally think they can improve on for their Chairman level owners at all the MVC Properties — check-in procedures for high level Owners. Everyone — Chairman status to Owner status to paying guests and non-owners — all in the same line to check in. It would be so easy to have a "Preferred Owner" Check-in procedure for the owners that have a high owner status. — something similar to my friend's experience.
I was SO EXCITED to experience the Preferred Owner Check-in myself! We rode in an Uber to the resort from the airport, and when we got to the "keeper" of the entry gate, our Uber driver said he was dropping us off — and we were waved through. Missed that check point to get the preferential treatment. We gathered our bags, and went to the building where the registration desk is — I say "to the building" because the line to check in was OUT THE DOOR!!!! My hopes were slightly increased when we were shortly greeted by a Marriott employee asking us our names. When we told him, he checked his list on his clipboard — saw our name and said "Great! Just follow all these people!!!"" WHAT? I could see the dedicated room for Preferred Owner Check-in! What negated our process to go there? My friend is Chairman level. We are Chairman level. Go figure!
Honestly, our wait in line to check-in gave us a somewhat negative attitude about the whole resort for a few days. I even saw a car parked at our building with the Preferred Parking pass on their dash!! I felt like a little kid at Christmas that didn't get what they asked Santa for — no harm done, but very disappointed.
We've stayed at this resort probably 4 or 5 times in the past and had no real issues. But because we were anxious about the "Preferred Owner Check-in" experience and never received it, we're probably not coming back to this resort. Lakeshore Reserve, you're up for our next Orlando trip!
On a more positive note, I sure hope Marriott adds a "Preferred Owner Check-in" process for all their resorts. I think it would be a very welcome message to high status Owners that they are appreciated and will be taken care of.