We just wrapped up another vacation at Marriott Newport Coast Villas with our entire family. The number keeps growing — this year we had 25. And it is the first time that the children outnumbered the adults — 13 children and 12 adults. It takes some planning to keep everyone happy, but it doesn't have to be hard. I'll share with you some fun ideas we did that might help you create amazing memories your children will never forget!
Matching Pajamas Something we did for the first time this year was buy matching pajamas. We just got them off of Amazon, and they weren't expensive at all. Do be careful to get thick enough material that they aren't see-through — we had to return the boy's pjs for a little better quality.
Scavenger Hunt This can be as simple or challenging as you want to make it. Since our kids are younger, we kept it simple. Clues consisted of singing Happy Birthday do Grandpa, or hugging Grandma to get their next clue. The last clue was to go to the freezer where there was some ice cream bars for them to snack on.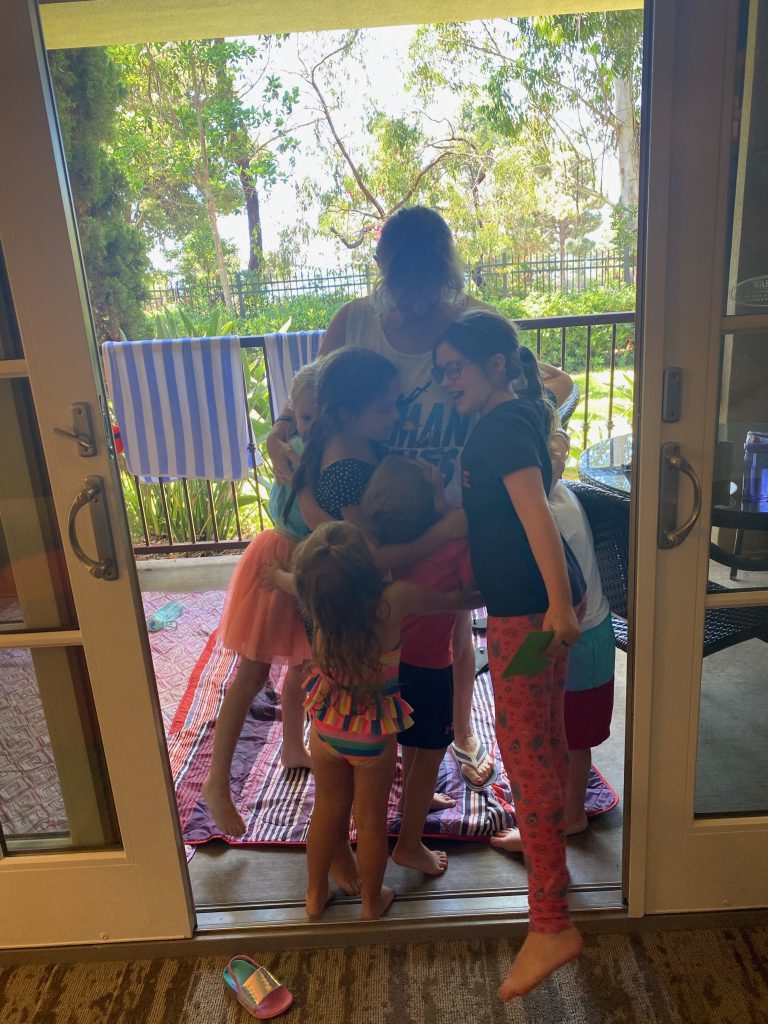 Face Painting This is another simple activity, but be aware that if you have lots of kids wanting their face painted, you might need two people doing it — they aren't really patient at being quiet while they wait. The best kit out there, in my opinion is from Target, Melissa & Doug Deluxe Face Painting Kit. I like this one because the paint washes off well, goes on smooth, and best of all is that they have 75 pictures and instructions to make your kids think you are AMAZING! It's $16.99 and we have had the same kit for 3 years.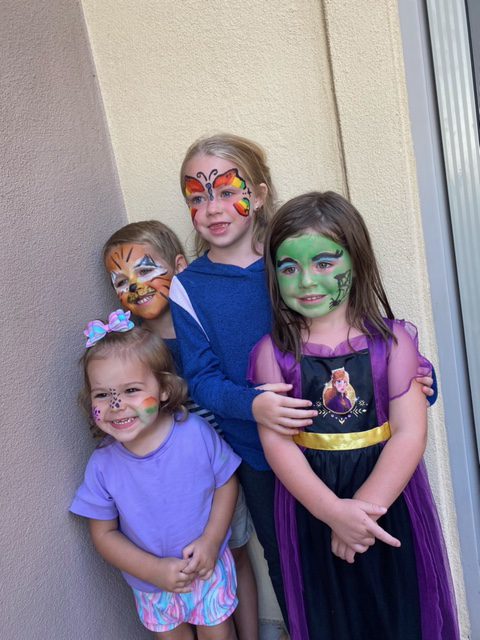 Taste Testing Event Old and young alike love this activity. We have done lots of fun food items in the past — lemonade, Oreos, doughnuts — and this year we did Hot fudge sauces. We bought children's plastic paint palettes — (U.S. Art Supply 11-Well Round Plastic Artist Painting Palette — Pack of 15 — Paint Color Mixing Trays) and Bulk Mini Wooden Spoons (Bulk Mini Wooden Spoons -Eco Friendly Disposable Biodegradable – 3.75 Inches – 300 Pack Outside the Box Papers Brand) from Amazon. They were perfect to put each hot fudge sauce in the little "paint" hole, with the ice cream in the middle. It was so fun hearing the chatter as they shared what they did and didn't like about each sauce. I found a new favorite hot fudge sauce myself and may or may not have sneaked another hot fudge sundae after the kids went to bed!!! (HERRELLS Original Hot Fudge Sauce, 10 OZ from Amazon).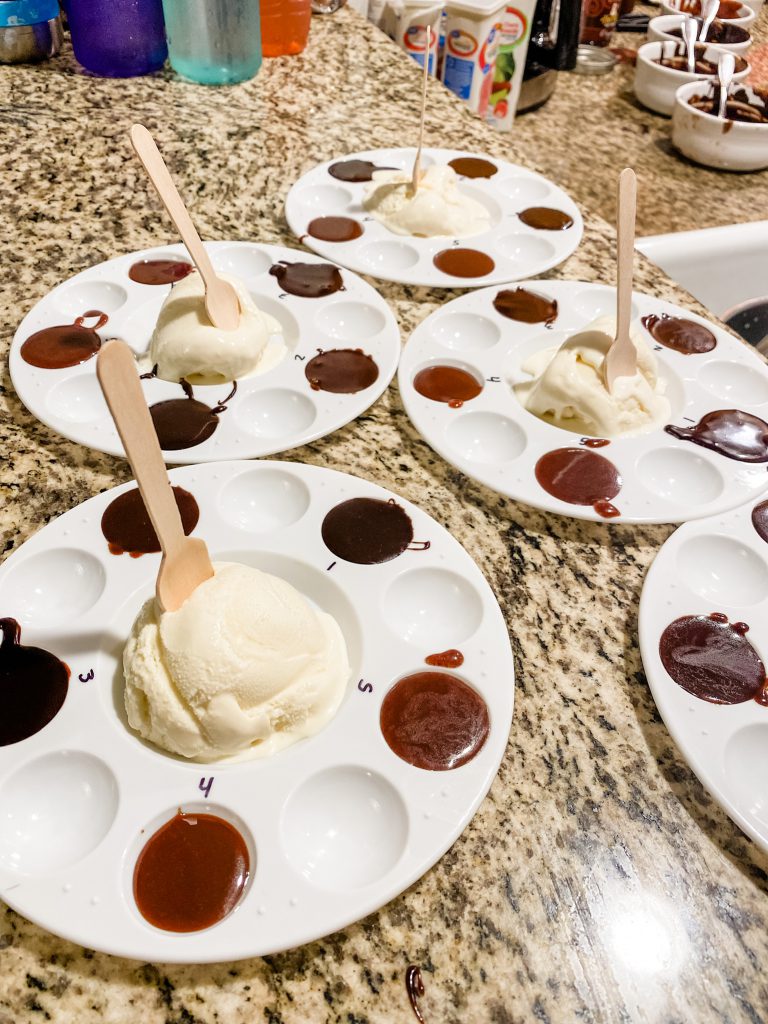 Balloon Toys We all know kids love to get a balloon toy. Surprisingly, they aren't that hard to make. My daughter bought some balloons and by watching a few YouTube videos, she was able to come up some really cute animals and swords for the kids. This is a great activity to do outside while dinner is getting prepared.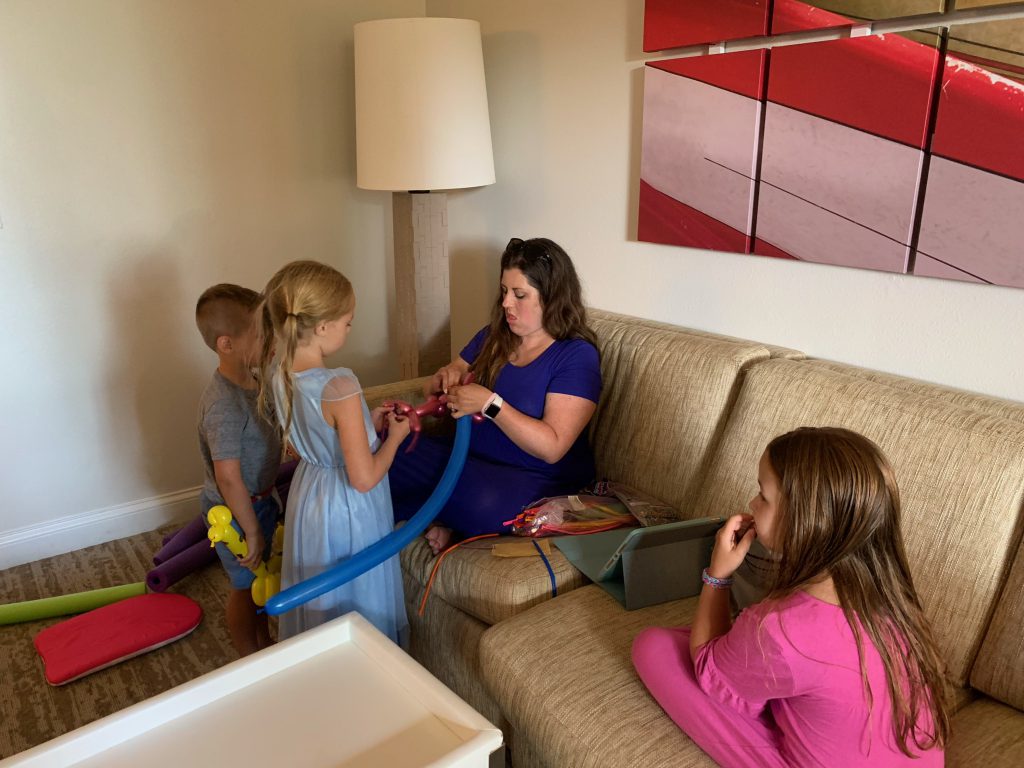 Secret Cousins Exchanging "Secret Cousins" gifts each day was the highlight of each morning. The excitement for this even surprised me — the kids LOVED giving the gifts "sneakily" to each others so they didn't know who they were from. Before we left on vacation, we simply drew names out of a bowl and assigned each child that was 2-years or older a "secret cousin". They (the parents) were asked to have the child help pick out a simple inexpensive gift to give each day of our vacation. Some of them were things like sand box toys, pool toy, something they made like a picture or a treasure box like the one shown in the picture above. The last night, we announced who each "secret cousin" was, and they each received a hug and a thank you from the recipient. You could tell the children really felt good. And it's the one activity all the kids requested that we do it each year. The key is keeping it secret until the end.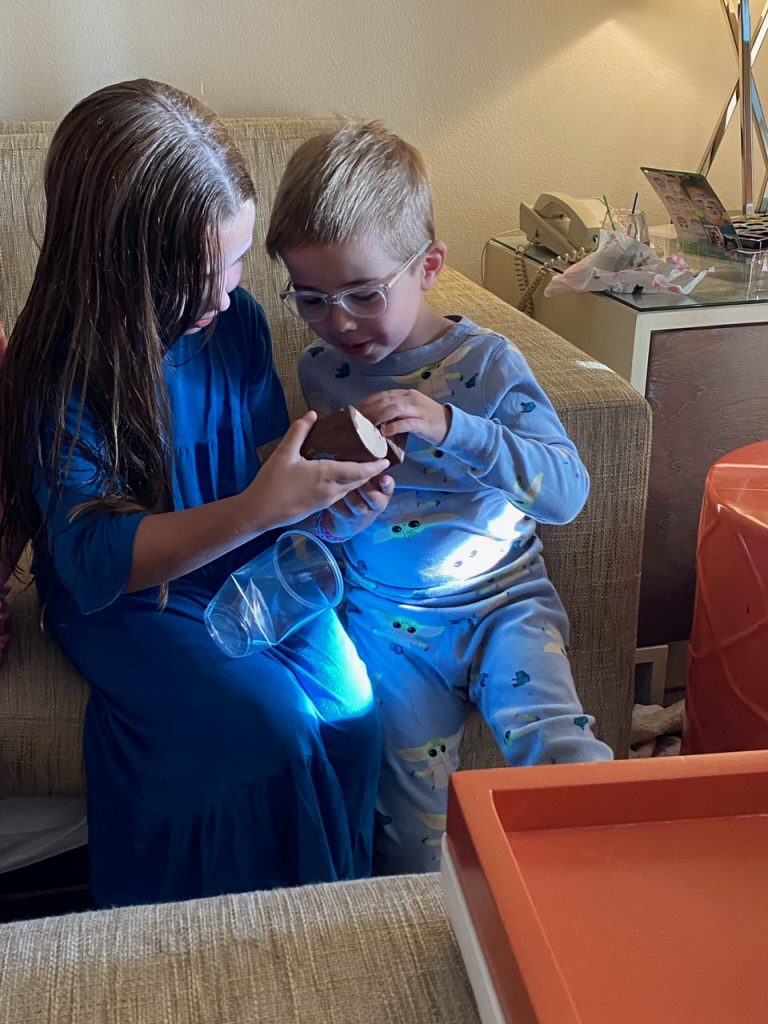 Medal Awards The last night after revealing each child's "secret cousin", we recognized each child for an accomplishment and awarded them a medal. We had each child come up while we announced what they were best at (best helper, best friend to everyone, best improved swimmer, etc.) and everyone clapped for them — it was their turn to shine. It really was fun for each of them to cheer each other on, and even the more quiet children were smiling really big during this. It's a "feel good" activity, for sure!! I just purchased some medals from Amazon that came with the ribbon and everything (Juvale 12-Pack Bulk Metal Olympic Style Gold Winner Award Medals with Ribbons for Sports and Competitions, 2.7 Inches Diameter).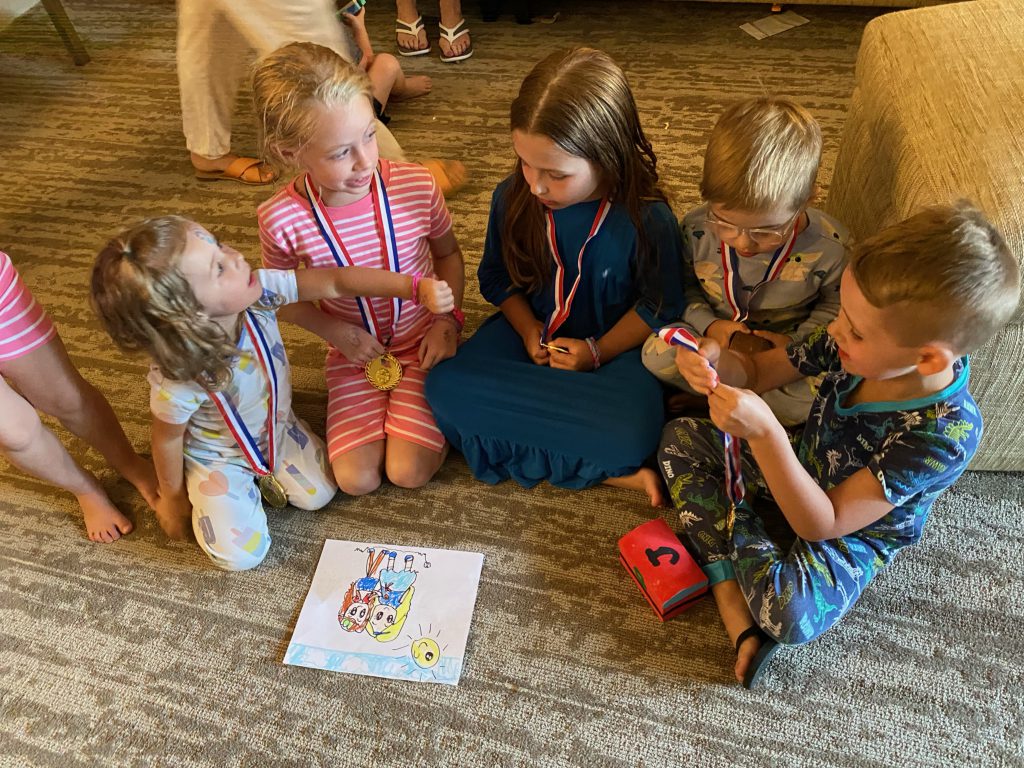 If you take a little time to plan and prepare before you leave, you will be able to add these activities without a hassle and will push the happiness and love towards each other to a whole new level. Then you will hear from the kids, like I did, "This is the BEST vacation EVER!!"