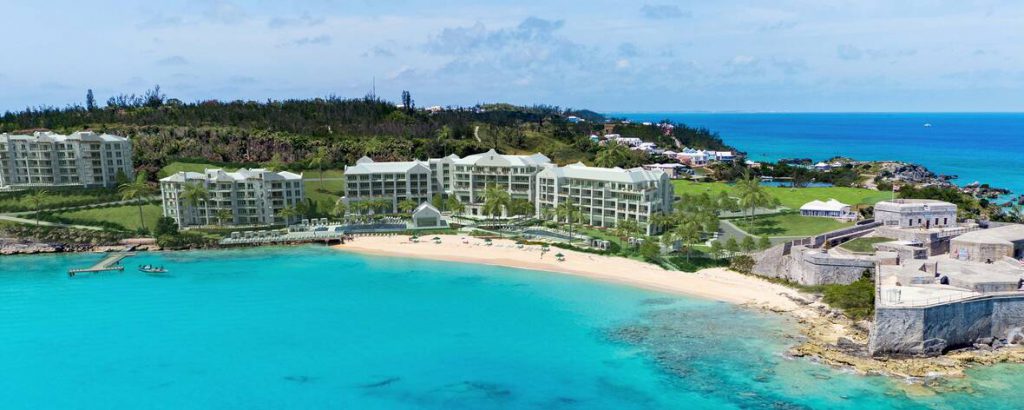 Personally, I was very surprised that the new St. Regis Bermuda Resort that has just opened was the first Marriott property in Bermuda. Anyone who has ever stayed at a Regis, knows it is an unforgettable experience. And this looks to be no different.
This Marriott property is in the highest Category 8 — and requires 70,000 Bonvoy points Off Peak, 85,000 points Standard, and 100,000 points Peak each night. In checking available rooms at this property, it appeared all rooms available for 5 nights or longer were at the Standard rate — 85,000 Bonvoy points a night or 340,000 total points (using the 5th night free promo). Rooms ranged around $740/night. Hefty price, but you are getting what you pay for.
Here is what you can expect in a Guest Room with a king bed.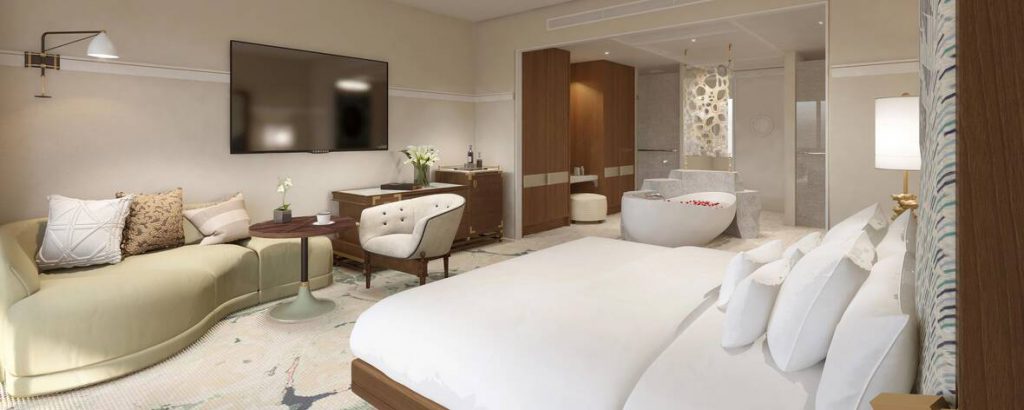 One of the signature features of St. Regis hotels is the Butler Service. Typically a few minutes after arriving, your personal butler introduces himself and gives you contact information so he or the team of other butlers assigned can answer or help you with anything imaginable. This can be super convenient, as you can text throughout the stay about restaurant reservations and recommendations, arranging car rides and more.
Each of the 120 elegant guestrooms all have a balconies, drawing the eye to the beautiful turquoise waters. There are also 21 luxurious suites in addition to the guestrooms. The famous 18-hole Five Fort Golf Course is beautiful just to gaze at. Enjoy one of two pools at this property — a family pool and an adults only pool. For a dazzling evening of sophistication and glamour, the resort proudly features the St. Regis brand's first casino, slated to open later this year. This 5,500 sq. ft. gaming floor offers a variety of options for guests looking to roll the dice, in addition to a salon privé with two private tables.
The resort has three restaurants in addition to their lounge where breakfast is served. A buffet breakfast is $35, and full American breakfast is $30 — which might be included depending on your Marriott status. The other restaurants are BLT Steak NY specializing in (you guessed it) STEAK! The Lina Restaurant specializes in more local fare, using fresh and local ingredients. The St. Regis Bar serves cocktails and other favorite drinks, and also includes family style bites and other culinary classics.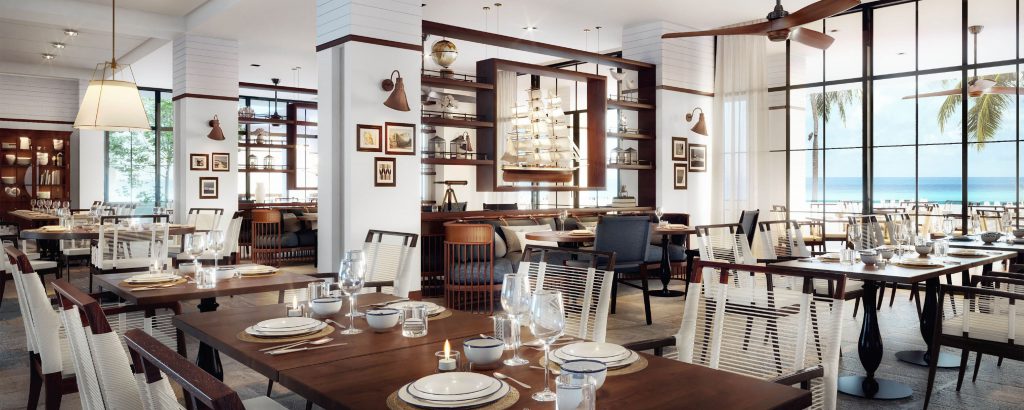 In browsing the Marriott website, it appeared there was very little availability for 5 nights or more until October. Temperatures would still be mild during the winter months — 72 – 78 degrees. Even in January through March the temperatures are a nice 68-70 degree range. No "Low Seasons" that I could see if you plan on using Bonvoy points. If you pay for the room, the weekends were typically more expensive than weekdays. Remember the 5th night free when planning your trip. Quite the adventure and one I'm sure you would never forget.