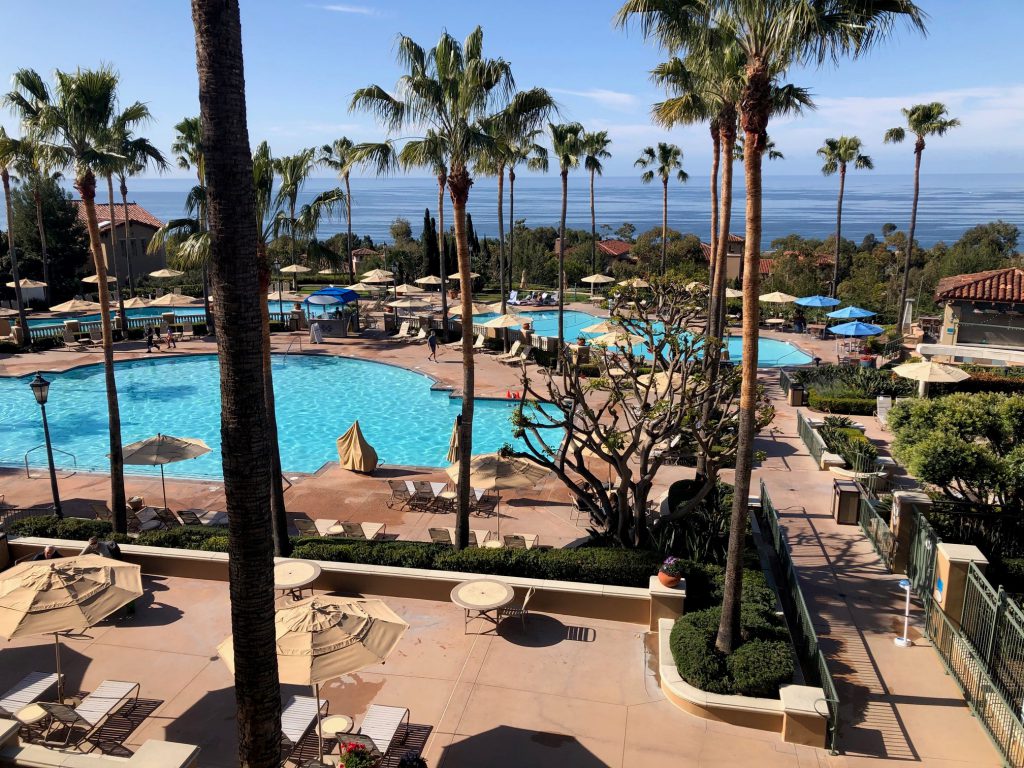 Recognize this place? One of our favorite destinations is Newport Coast Villas! We spent some time here this week, and frankly I was surprised at the change from being there in July 2020 (during the peak of COVID), and mid-March 2021. Restrictions were tighter NOW than they were last July!! While sitting at the pool reading, we were told we had to wear a mask, unless IN the pool — that wasn't the policy in July. That's the policy, but no one followed it. As soon as the "mask enforcer" walked away, the masks came off. Fortunately, there isn't a time limit while at the pool — you can stay as long as you want. The splash pad was CLOSED in March 2021 — it was OPEN in July 2020. The only thing that had "improved" was the number of guests staying at the resort — it was about 2/3 full when we were there in July — it was at 98% capacity in March. So despite the increased regulations at the resort, more people feel comfortable traveling.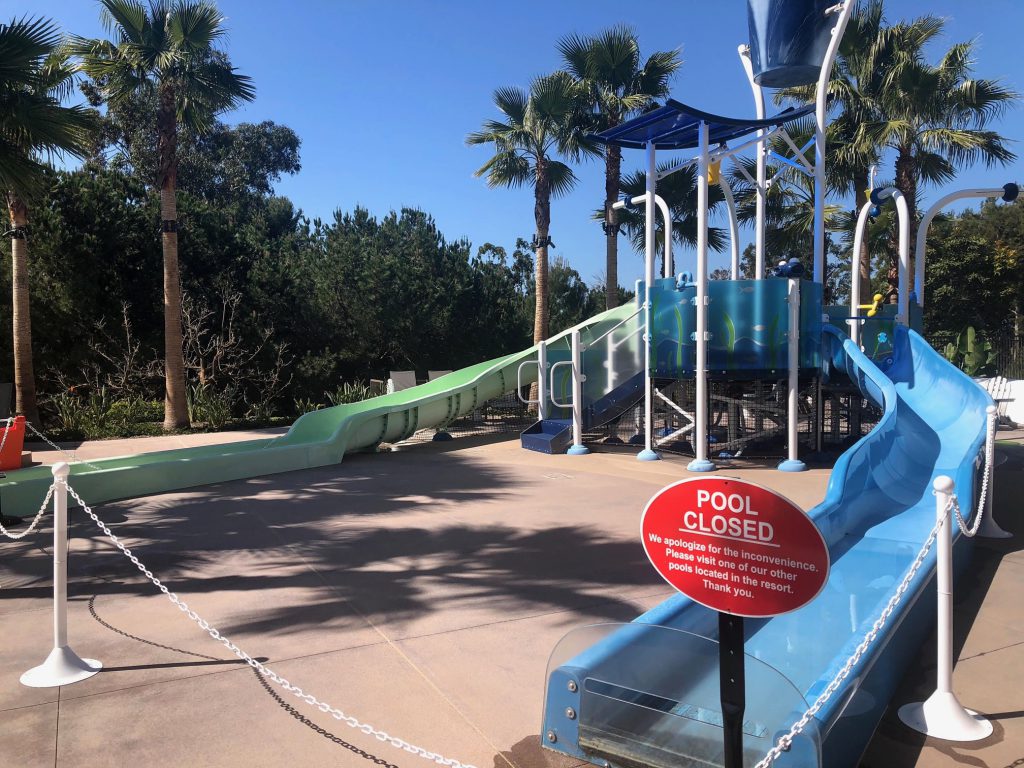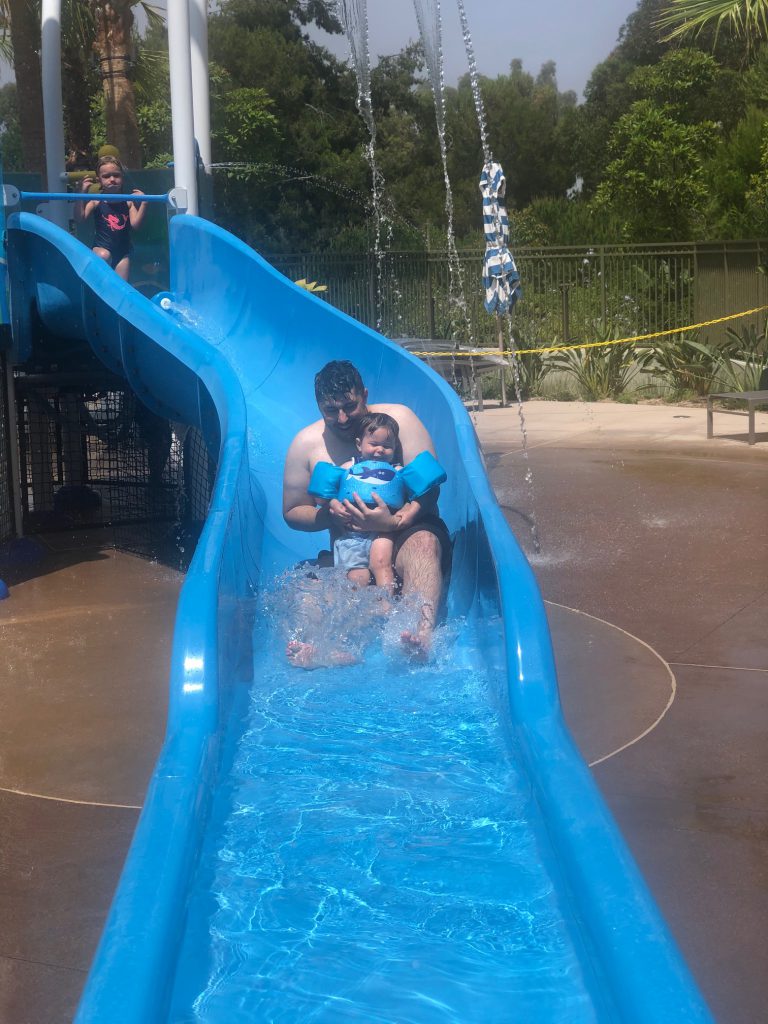 Things that are the same —
Towel policy: All towels are in villa and must be left there when you checkout. If a towel is missing, you are charged a fee. You can call and ask for a towel exchange, but no towels are distributed or discarded at the pool. It isn't a bad policy, as it discourages "towel gouging" and saving chairs at the pool for an unreasonable amount of time.
Shuttle service to Crystal Cove runs continuously throughout the day starting at 8:30 am. In previous years there was a schedule every 30 minutes, which caused some overcrowding in busy times. Now it comes around about every 15-20 minutes and no need to check your watch to know when to get ready. I like this change.
Hot tubs, Activity Center, Kid's Club, Housekeeping, Movie Theatre, Spa and Fitness Center all remain closed at this time.