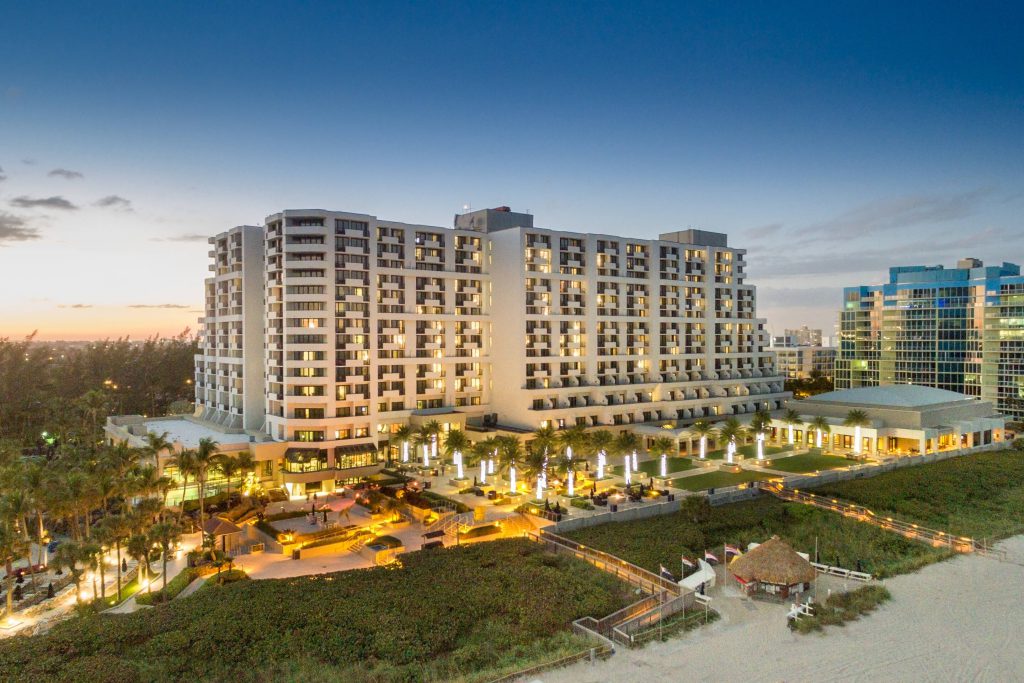 Marriott has provided a "hub" to check MVC Resorts status https://hub.vacationclub.com/ and see what amenities are available during the restricted COVID travel issues — we all know about that. But to know what the Marriott hotels status and benefits for Bonvoy members and guests has been difficult to obtain. That is . . . . until now.
We're headed to Florida and staying at the Harbor Beach Resort next month. What dining options are open? Can I use their gym? Will they provide a free breakfast based on my Marriott Elite status? These questions and more can be easily accessed now, using their "COVID-19 Updates and What to Expect" tool that was recently made available. Simply go to the hotel's homepage and it will appear inside a red banner. An example of the Ft. Lauderdale Harbor Beach Resort is below.

Just follow the link in the second red box and browse through the drop down menus in the various categories, which include COVID related information like cleanliness and social distancing requirements. The categories most pertinent to me personally as a soon-to-be guest was "Properties Amenities and Services", "Food and Beverage Offerings", and "Marriott Bonvoy". By selecting the "Amenities" menu, I found out the fitness center and pool are open (hours are listed for both), and the Kids Surf Club is closed. By selecting the "Dining" option I discovered that 4 of the 8 options to eat were open (hours included). The "Bonvoy" option indicated that the welcome gift was 1000 Bonvoy points — no free breakfast option listed. All this information is very helpful in planning what to expect for when we visit. An partial image of the screen is available below.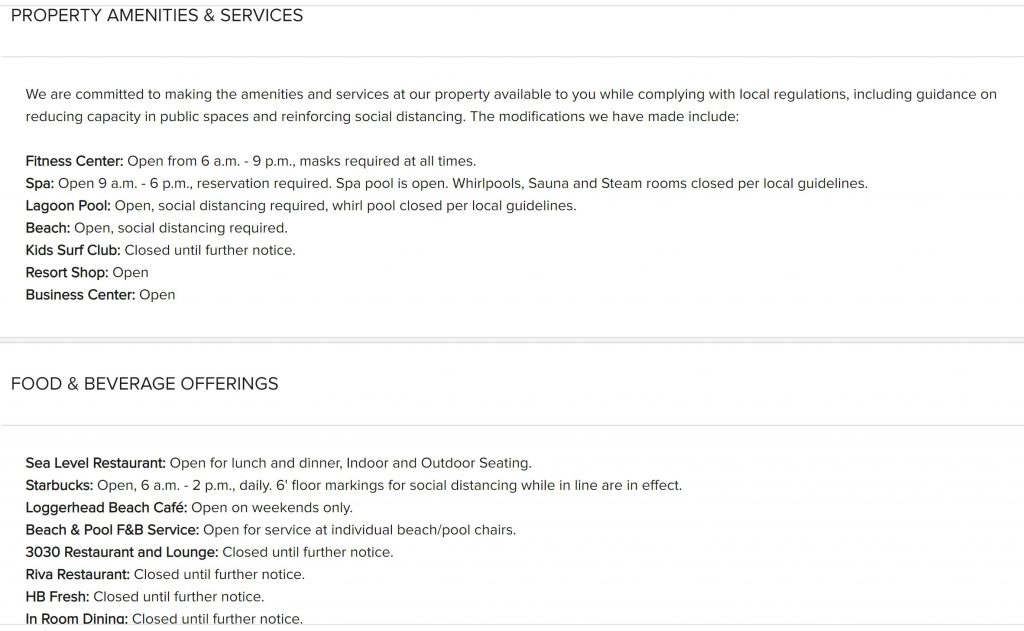 Not all hotels currently have this tool, but more are being added all the time. If you've got any reservations at a Marriott hotel coming up, make sure you check for this tool. It really is useful.