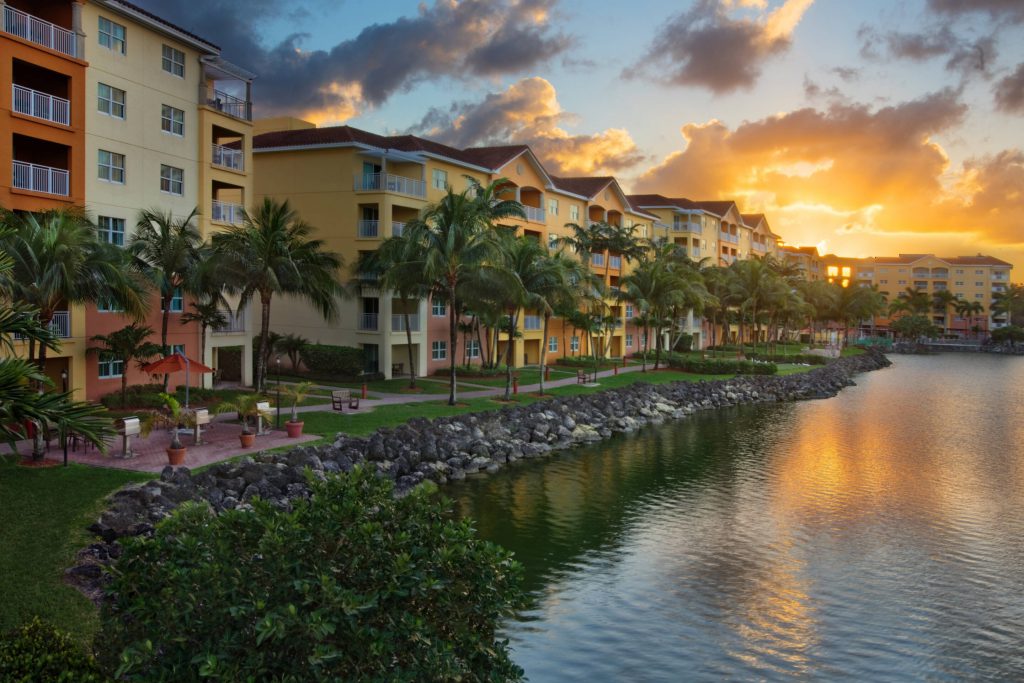 Because you might have wanted to get into the Marriott family, perhaps you purchased the minimum package — 1500 MVC points. Now that you are looking at 2021, you are wondering "What can I do with 1500 MVC points?"
I'm not going to sugar-coat things — with 1500 MVC points you will need to be very selective and careful in how you use the points. Deadlines are essential to ensure you keep as many options possible available. Here are some basic and general guidelines to consider.
First, be willing to travel during off-season. Look at the Vacation Club Points Chart of properties you are interested in visiting and look at the lower point requirements. I've mentioned before in my posts — choose the weeks on the fringes of the low point requirements to maximize positive weather conditions/high travel season. Also look at staying only Sunday through Thursday nights to avoid the higher weekend point requirements. You should also regularly check the Destination Escapes Deals on their website. Currently, they only have 4 properties listed, but there are some KILLER deals — Singer Island, FL for 4 nights in a 2 bedroom villa for only 720 MVC points. If you reserved the same villa at the same time under the normal reservation procedures, it would take 1700 MVC points!!!
Another viable option to consider if you want a nicer vacation at nicer resorts — BANK or BORROW your points for a year — to have 3000 MVC points to use the following year. But be aware — if you use all your points next year to travel this year, no trip next year at all.
DO NOT OVERLOOK YOUR DEADLINES. If you want to BANK your points for next year, you will need to do that in June of 2021. If you need to change your reservation, make sure you do it more than 60 days out from your trip. With so few points, you don't want to be limited to holding points that expire at the end of the year. Also, it is a poor value to trade your MVC points for Bonvoy points. You can only trade 50% or 750 MVC points — at the ratio of 1:40, you would only get 30,000 Bonvoy points. That's only 1 night stay at a midlevel hotel.
Don't get discouraged. You can make some wonderful memories if you plan carefully. Below I have provided a few examples of some really fun options that are totally doable with limited points.
Marriott's Manor Club at Ford's Colony, Williamsburg, VA Currently it is a Destination Escapes Deal and you can stay in a Guestroom for 3 or 4 nights for 180 – 240 points. But if you want to go in May/June instead of January, it would only take 500 MVC points for a 1-bedroom or 750 MVC points for a 2-bedroom for 5 nights. To compare what VALUE you have in your points, reserving the same 2-bedroom villa on the same date would cost you $325/night or $1625 plus resort fees — and that is using only HALF of your MVC points!
Marriott's Villas at Doral Only 2 bedroom villas. Stay here in June for an entire week for only 1225 MVC points.
Marriott's Willow Ridge Lodge, Branson, MO If you stay here in June in a 1-bedroom it is only 750 MVC points. A 2-bedroom villa would take only 1250 points. Both examples are for 5 nights, Sunday through Thursday.
Marriott's Timber Lodge, South Tahoe, CA This is one of my favorite destinations to go to during off-season. I love the hiking, nature, the beauty of the lake. And it doesn't take a lot of points during off-season. For example, in June a 1-bedroom for 5 nights is only 750 MVC points. A 2-bedroom is only 1125 MVC points.
If you have ANY questions or concerns about how to do any of these things, simply leave your thoughts and/or questions in the Comments below and I'll get back to you. I don't want you to feel overwhelmed, confused, and worse-yet — feeling like you are in a "no-win" situation after investing into the Marriott family. I'll help you with what I can — no charge.