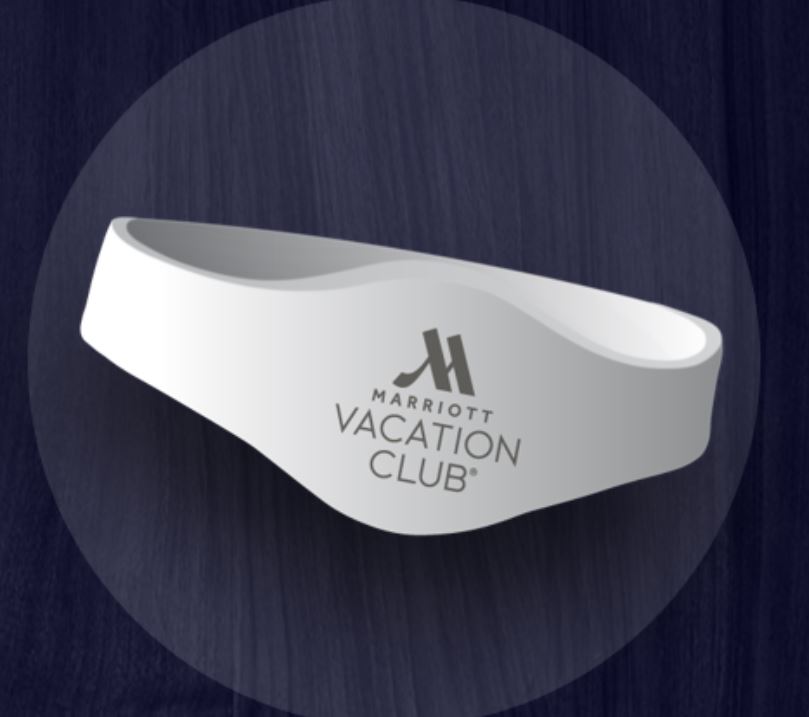 Am I the only one who hasn't noticed these wrist bands before? Apparently, about 5 years ago, Marriott teamed up with RFID hotel to provide a waterproof wrist band for owners and guests staying at many MVC resorts. I'll admit, when I saw the wrist bands displayed at Summit Watch when I was checking in, I thought they looked cool. They come in four colors, white, teal, black and aqua (above) — adult and children's sizes. Then I found out they cost $10 for 1 band or $15 for 2. That seemed like a lot of money just to be able to wear your key on your wrist (you can call me frugal)!
Then I found out that all proceeds received from the sale of these bands are donated to the Children's Miracle Network. Win! And then I found out that you can keep the band and take it to other resorts when you go. The wrist band can be reprogrammed to open your room and other amenities needing a room key (pool, elevator, etc) and used at each participating resort vacation after vacation. Another Win!! And then when I thought about my kids when they were younger and how they would lose their key in their towels, or I heard "I don't know where my key is, can I borrow yours?" again and again. . . . . Another Win!!!!
To get a complete list of resorts who provide these wrist bands, go to https://childrensmiraclenetworkhospitals.org/marriott-vacation-club-offers-miracle-band-key/. I'm not saying you should buy one. But at least you understand that the money goes to a worthy cause.