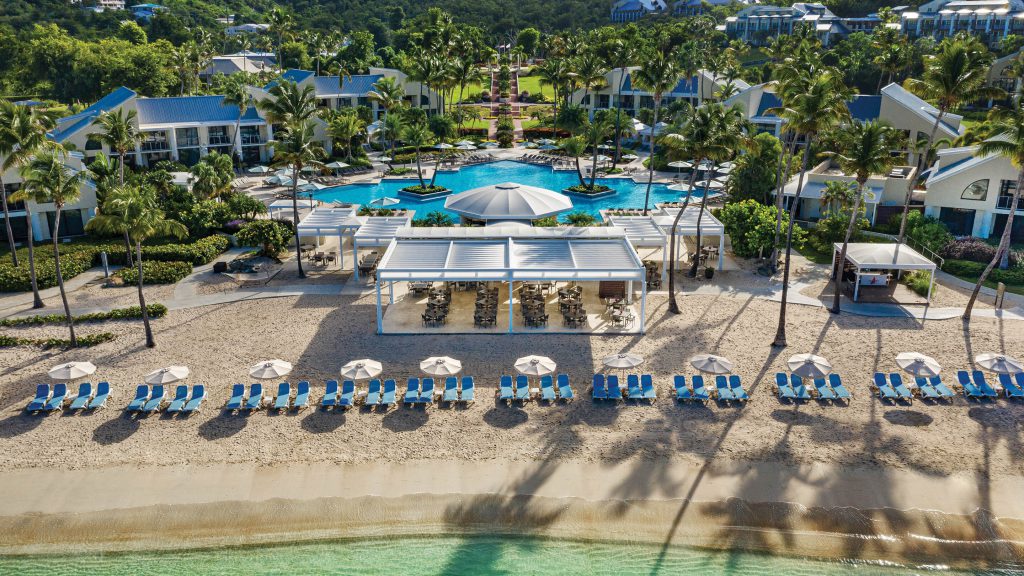 The time is soon approaching when Marriott Owners will see more resort options when making their travel plans. Depending on who you talk to, it will happen sometime between June 20th and July 1st — and that might not be correct. We've all seen changes on the website. And in Sales Presentations, owners are being told how these additions will affect their ownership. One thing for sure — the number of resorts that Marriott Owners have access to will jump to 96 resorts! But don't think that means you will be able to find AVAILABILITY at all 96 resorts!
There are some really "hot" properties joining the MVC resorts — one I have my eye on is The Westin St. John Resort Villas. Another REALLY popular resort that have owners enthusiastic is The Westin Lagunamar Ocean Resort in Cancun.
It's exciting to think of expanding our potential vacation destinations. And until it goes live, that's about all we can do — think of what new destinations we hope to travel to.
I've included a complete list below of the resorts added, as given by Marriott. All of the resorts listed are NEW resorts that MVC Owners can check for availabilities and try to reserve when all goes live. Check it out and comment below which ones you hope to visit!
Arizona Sheraton Desert Oasis
The Westin Kierland Villas
California The Westin Desert Willow Villas, Palm Desert
The Westin Mission Hills Resort Villas, Palm Springs
Colorado Sheraton Lakeside Terrace Villas at Mountain Vista
Sheraton Mountain Vista
Sheraton Steamboat Resort Villas
The Westin Riverfront Mountain Villas
Florida Sheraton PGA Vacation Resort
Sheraton Vistana Resort
Sheraton Vistana Villages
Vistana Beach Club
Hawaii Sheraton Kauai Resort
The Westin Ka'anapali Ocean Resort Villas
The Westin Ka'anapali Ocean Resort Villas North
The Westin Nanea Ocean Villas
The Westin Princeville Ocean Resort Villas
South Carolina Sheraton Broadway Plantation
Mexico – Cancun The Westin Lagunamar Ocean Resort
The Westin Resort & Spa, Cancun
Los Cabos The Westin Los Cabos Resort Villas & Spa
Caribbean — The Bahamas Harborside Resort at Atlantis
US Virgin Islands The Westin St. John Resort Villas