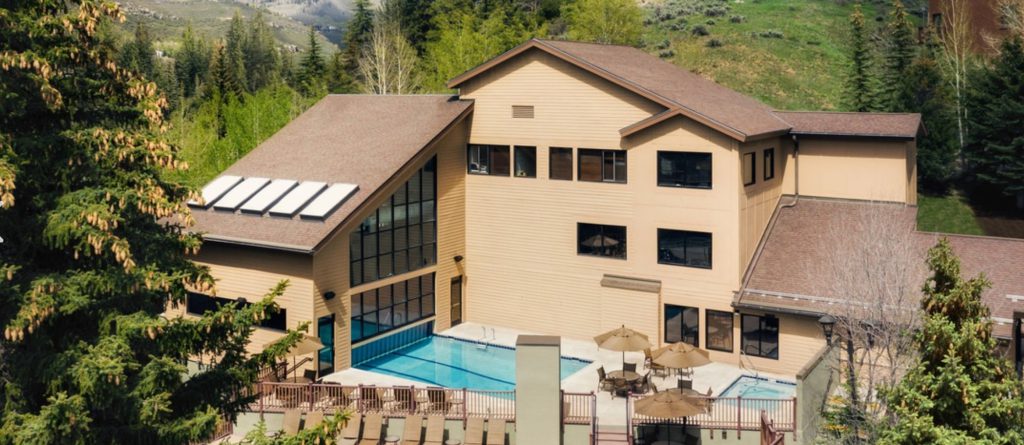 Streamside is a MVC Property with three buildings for guests to stay in Vail, CO — Birch, Douglas, and Evergreen buildings. This is NOT a ski-in/ski-out property, but a shuttle to Vail Village to catch your ski lifts is provided complimentary, and only is a couple of miles away. Ski Lockers are also at each building for your storage needs, again complimentary — just pick up your key at the front desk and use your room key to enter the storage room. In the summer, there are many wonderful activities — hiking is the top of my list!!
Best Time to Go to Max Your Value
Deeded Week As with any Deeded Week you own, you always reserve your week for the highest season you qualify for. Ski season is by far the busiest time to visit. Midsummer to fall is another great time to go. The temps typically don't get above 75 even in the middle of July. Early fall (September) is also a great time to see the leaves changing.
Trust Owners If you want to go during ski season, you'll need to plan early and keep your fingers crossed. Eight months out from January 2023, and everything is booked except for a 2-night stay in Evergreen for 1450 Destination Points (2-bedroom villa). There is quite a big point difference between the three buildings when using VCPs, as you can see in the following example. The BEST ski season week to go to MAX value is the second week of January. The points required are the least for any week (during ski season) and the snow should be better than early or late winter. To stay that week in Evergreen, it would be 3175 for a 2-bedroom. For the same week in a 2-bedroom in Birch it would only be 1450 Destination Points.
To MAX your value in the summer season, the week of June 22nd – 29th or July 28th – Sept 21st gets you a 2-bedroom in Evergreen for 1500 points for a week or only 850 points in Birch, same dates.
Best Building to Reserve
This is the only MVC property that I am aware of that you reserve your building when you make your reservation. That is because of the discrepancies in points required for the different buildings. So why the huge discrepancies in points required for the different buildings? I've never stayed at Birch or Douglas buildings, but in talking to owners who have, they claim those two buildings are older. Here's a chart showing you the differences to compare.
| | | | |
| --- | --- | --- | --- |
| | Birch | Douglas | Evergreen |
| Purchased by Marriott | X | X | |
| Built by Marriott | | | X |
| Air conditioning | | | X |
| Whirlpool spa near building | | | X |
| Near playground | | X | X |
| Free parking | X | X | X |
| Free washer/dryer in building | X | X | |
| Washer/dryer in each villa | | | X |
| Ski lockers in building | X | X | X |
| Balcony | X | X | |
I've read Owners comments stating you should stay in Evergreen for the best experience. I've never stayed in Birch or Douglas, so I can't give a personal opinion. Having said that, considering the size of the villas, the location, and the amenities included, I don't think Birch or Douglas are anything to complain about. When comparing to much nicer properties (such as the Ritz or Westin nearby), these aren't as nice. But you're paying way less to stay here. I, for one, think any of these buildings would be a wonderful place to stay with your family — way better than a couple of adjoining hotel rooms. And that — my friends — is why we became Marriott Owners.
So you've got your reservation! There are some things you can do BEFORE you arrive to help ensure you have a fantastic experience.
Check to see if any renovations or property closures are in effect. I hear frequently from owners who requested a certain location for their villa, only to arrive and find out some renovation is going on that they weren't aware of. For instance, they requested a particular building to be near the pool and the pool is closed. Review the property status before you go to be aware of what will be the situation when you arrive. Best place to check that for any MVC resort is by going to MVC Property Updates . To access Streamside specifically, go to Marriott's Streamside
About 2 weeks before you arrive CALL the resort directly and request which floor you want to stay in. I realize you receive an email from the resort asking you for your preferences, which you should complete. But I have had better outcomes at the properties I have called directly. Plus, you can provide more info to the Guest Relations staff who takes your call — elevator, quiet, wheel chair accessibility, etc.
What is the best location to request for you room? All buildings are near Interstate 70. Douglas building is further from the interstate than the other 2 but is not near Gore Creek. When I stayed in Evergreen, we left the windows open all night, and the sound of the Creek drowned out the sound of the interstate — I never noticed the traffic noise at all. I recommend a top floor NOT FACING the parking lots.
Nearby Grocery Stores
Safeway is across Interstate 70 and about 1/2 mile away. There is City Market just a little further down the road from Safeway.
Order grocery delivery service. This is something I have recently started to do, and it is a life changer if we have a large group!! It is so WONDERFUL checking into our villa after travelling all day, and not worrying about the groceries.
Streamside does not have capabilities to store refrigerated items. So make sure you schedule your delivery for AFTER you have checked in.
Here are some other tips to help you with your order:
Make sure the name on the order is the same as the name on the reservation.
Schedule the order for after you have arrived. Simply give them directions and your villa # to find you easily in the delivery instructions.
Below is a map of the resort. You can get a general idea of how the buildings are situated on the property. You can see the building the Front Desk is in, which houses the Gym, Pool, Fitness Center and other activities. The river shown is not a gentle water flow. There are no fences to prohibit guests to go onto the water's edge — in case you have small children that may wander off.