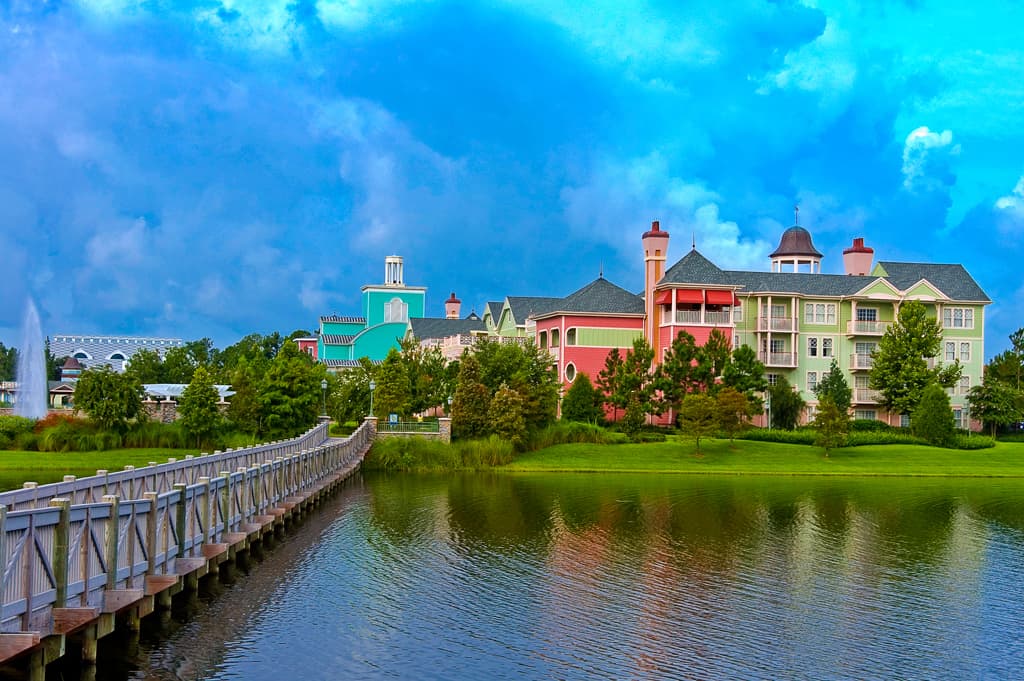 As of January 1st, Disney Vacation Club uses Interval World to trade to non-Disney resorts — making it conceivably possible to trade a MVC resort to a DVC resort through Interval World. Everyone is saying it will be difficult to find availability and even impossible for many of the Disney Vacation properties. And so far, that is appearing to be fairly true. However, I've been able to find availability at the above pictured Saratoga Springs, and am hopeful that other resorts will become available as time goes forward. I've talked to an Interval International advisor who claims she hasn't ever reserved a DVC resort yet, except for Saratoga Springs.
Don't think that Saratoga Springs is a "disappointing" resort because it has consistently shown availability the last few weeks. I've read the reviews, and it looks comparable to many MVC resorts. It's an "Interval International Elite Level" resort — the same level as Marriott's Cypress Harbour and Marriott's Grande Vista which are very popular MVC resorts in the same area. It is near Disney Springs in WDW and very convenient if doing a Walt Disney World vacation.
I've had some questions from Marriott Owners on how to check for Disney Vacation Club availabilities themselves. I'll admit, as a Marriott Owner, I haven't used Interval very much since Marriott went to Destination Points. Situations such as not knowing if your request for a resort would be fulfilled and waiting for a confirmation doesn't sit well with my "planning and maxing" personality. But Marriott has made some improvements in the Interval trade, and I don't find it as frustrating anymore. Case in point — you can find availability yourself and reserve it using Destination Points and not having to deposit and reserve a week first.
First, go to Interval World website https://www.intervalworld.com/web/cs?a=1500 and login into your account. Select your Active Interval Member account (Select). On the top bar, under the Exchange tab, select "Vacation Exchange" if you are going to use MVC points or "My Units" if you are trading a week. This is the screen you will enter in your resort codes.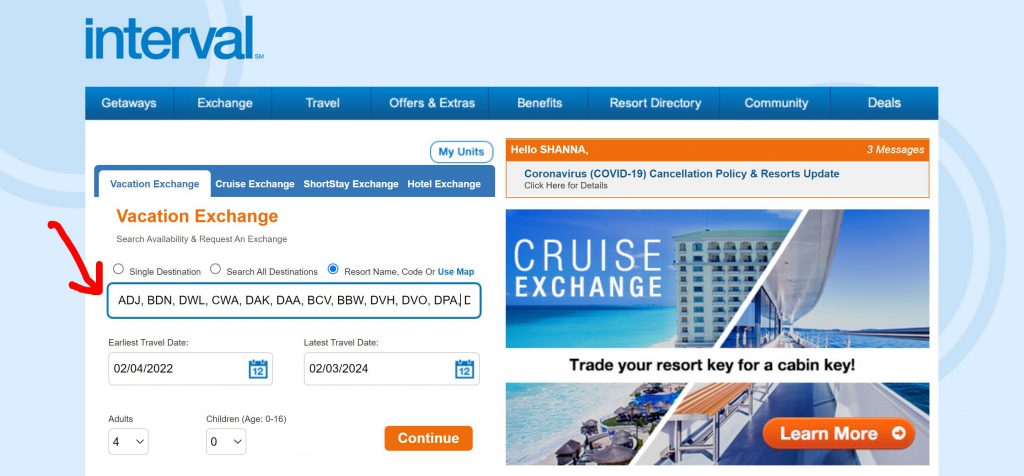 I indicated on the image above where you enter in the codes for Disney Vacation Club resorts. You can search for one at a time, or all of them at a time at the same time. I recommend you copy and paste the complete list of codes (I listed below) into the appropriate window and search for all of them. If you create your own list, just separate the codes with a comma. Click through the next screen by selecting "Vacation Exchange". Then select which size villa you want, and make sure you select from the top row of 140-150 (TDI) to align with the highest Travel Demand Index of DVC resorts.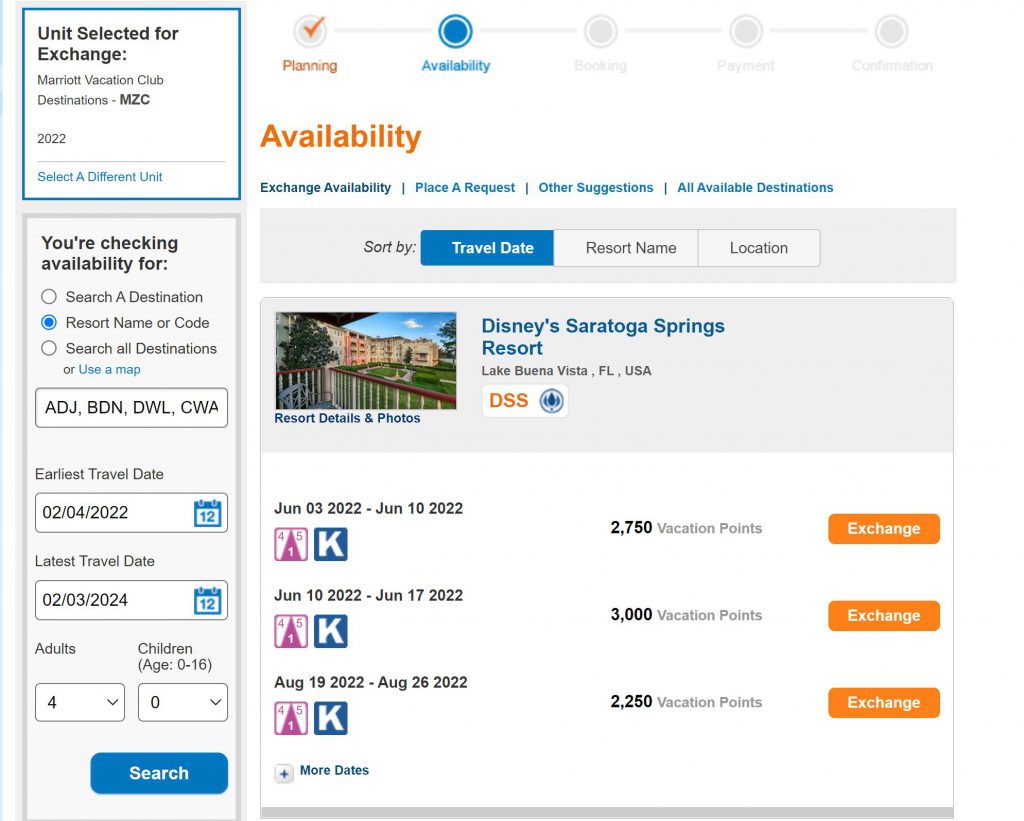 (Sorry for the blur — I tried a number of screen captures, and they were always a little blurry.)
Notice the dates that I entered — tomorrow and then two years from today — to get the maximum window of possible availabilities.
COMPLETE DISNEY VACATION CLUB CODES for Interval World.
ADJ, BDN, DWL, CWA, DAK, DAA, BCV, BBW, DVH, DVO, DPA, DRA, DSS, DVB, VDD, VDH