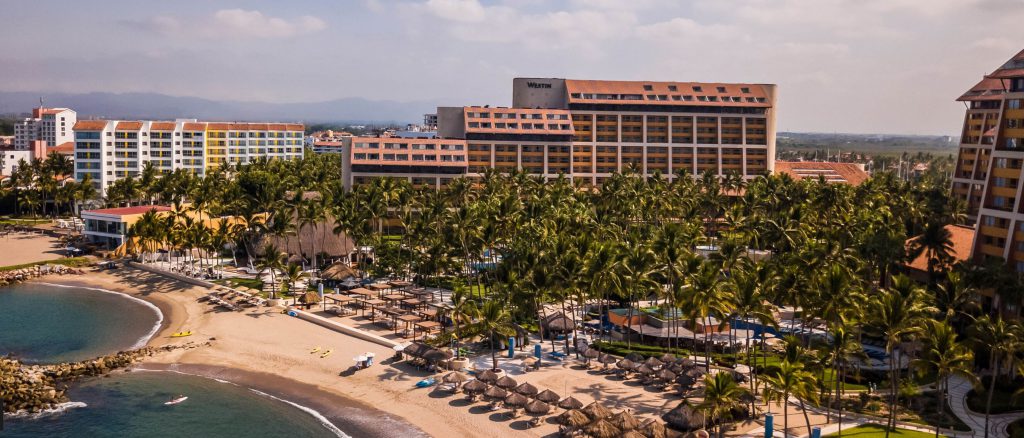 Marriott Hotels and Luxury Residences under the Explorer Collection are adding properties rather quickly that allow you to make your reservations using MVC points. Way cool properties and locations give Marriott Owners more options of where they can travel to, for instance Mexico, Italy, Sydney Australia — all places that one previously had to pay with a credit card or Bonvoy points. One of the newer property additions to this group is the Westin Resort & Spa, Puerto Vallarta. To stay here for 7 nights, it would only be 2975 MVC points in August. It is an AMAZING property, and would make any vacation dreamy. But look at all the numbers before you pull out your MVC points for the reservation.
If you reserved the same room through Marriott.com during the same time period, it would cost only $886 for the week — August 30th would only be $810. That gives you only 27 CENTS per MVC point in value — and THAT is NOT a good deal.
Now I know some of you who travel to Mexico are thinking, "Who in their right mind would go to Puerto Vallarta in August or September? The best time to go is between April and June because it gets so hot." And you would be correct. So let's compare traveling to this property the end of April. Reserving a room using MVC points would be 3325 MVC points (assuming 2022 point requirements are the same as they were in 2021). To use your credit card, it would cost $909 — still only 27 CENTS per MVC point.
My point is that VERY OFTEN when reserving the Marriott Hotels and Luxury Residences using MVC points, you are not getting a good deal. I personally contribute the higher point values to it being a new option for Marriott Owners — similar to how cruises were a few years ago. When Marriott first offered cruises as an option to use MVC points to pay for them, they were relatively high in points requirements. Now, a few years later, there are some really good deals to be had. Hopefully, these properties will go through the same "product cycle" and to stay in one of these properties using MVC points will decrease as well.
Should you avoid the Marriott Hotels and Luxury Residences all together, at least until they settle down a little bit? Based on the properties that I've compared, it is a resounding YES. I have checked out a number of properties listed in this group, and so far every one has been too high in MVC points to make it appealing to me. If you are looking to Max your MVC points, hold out for a while and see what happens.