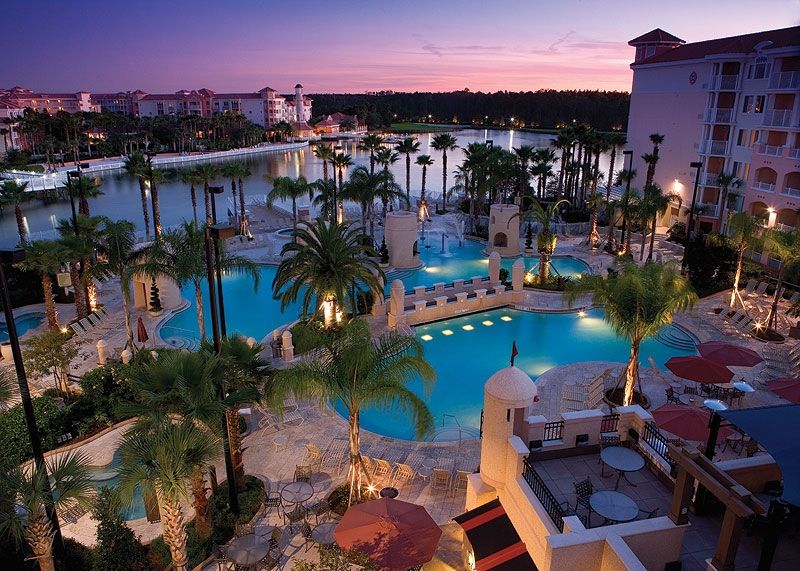 Lately, I've been getting comments like, "This might be a stupid question, but . . ." Or "I know everyone knows this, but can you help me . . . ." First of all — I LOVE it when people reach out and ask questions. And recently, there have been lots of questions regarding WHEN TO GO — not necessarily WHERE TO GO. I spell it out step-by-step to MAX your Marriott MVC points.
Don't go into your reservation screen without doing some research first.

Look at the Resort's Point Chart. You access this chart on the Owner's Screen after logging in. Under the "Use Points" drop down menu, Under the "Plan" tab, you can select "Points Charts". It takes you to a screen that you select the desired resort you are researching, select the year you are considering traveling to that resort, and it gives you a .pdf file showing the various MVC points required throughout the year and all the various villa types at that resort.

Now analyze the information. Find the dates for the least amount of MVC points required. For instance, the cheapest time to go to Shadow Ridge in Palm Desert, CA is during the summer months when the temperatures are typically over 100 degrees. Even though it takes only 850 MVC points for 7 nights at this resort during the summer months, the temperatures might be too hot to go, even with the reduced points. On the other hand, the cheapest time to go to San Diego Pulse is December, and the temps are typically high 60's – low 70's – totally doable for me.

Now, to get the MAX weather in the LOWEST points required, identify the "bookend" dates. For instance, as you can see below, the MAX value to go to Grande Vista in Orlando is Apr. 30 – June 3 or Dec. 3 -Dec. 23. The "bookend" dates would be Apr. 30-May 4 or May 30-June 3 – the first and last weeks in the date windows. Going in December doesn't work with my personal schedule, so I didn't consider that in this example.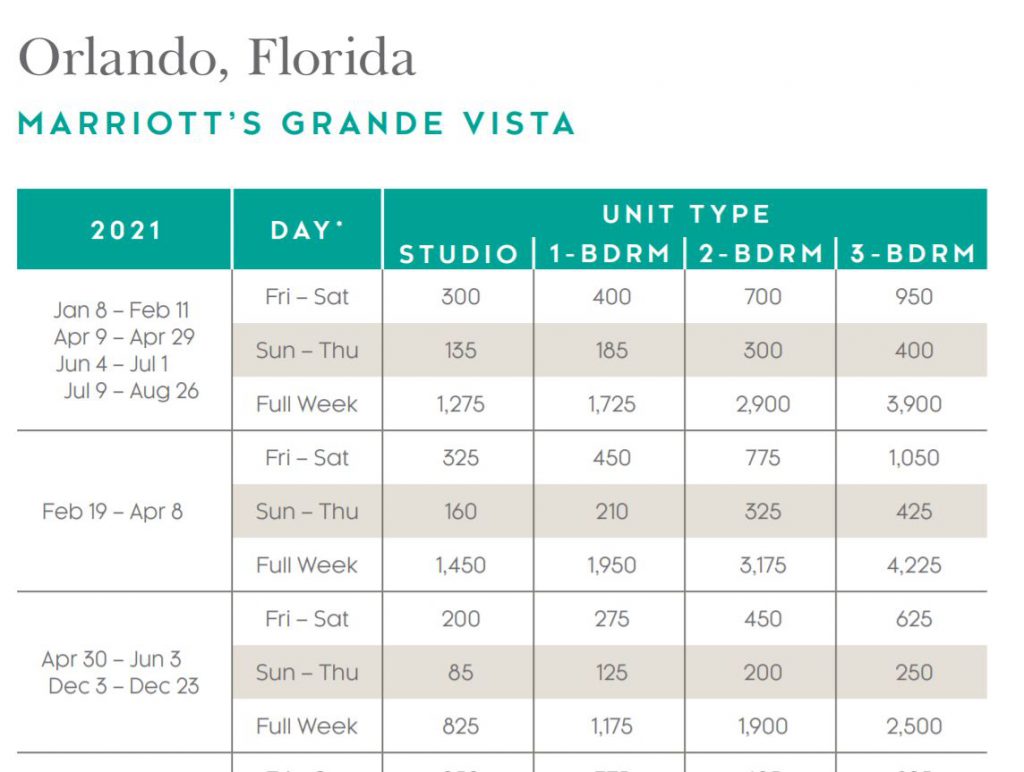 You're not done yet – reserve your trip Sunday through Thursday to get the weekday rates. The weekday rates are ALWAYS less than weekends.
The IDEAL date to go to Grande Vista, Orlando, FL to MAX your MVC points in 2021 is May 30, 2021 – June 3, 2021, Sunday through Thursday. It would take only 625 MVC points for a 1-bedroom villa for 5-nights (125 * 5)!!! If you went the week later, it would be 925 MVC points for the same bedroom for 5-nights (185 * 5) – SEE THE SAVINGS?
Go through each of these steps to research any property you are considering going to. It can save you hundreds, if not thousands of points if your schedule is flexible.