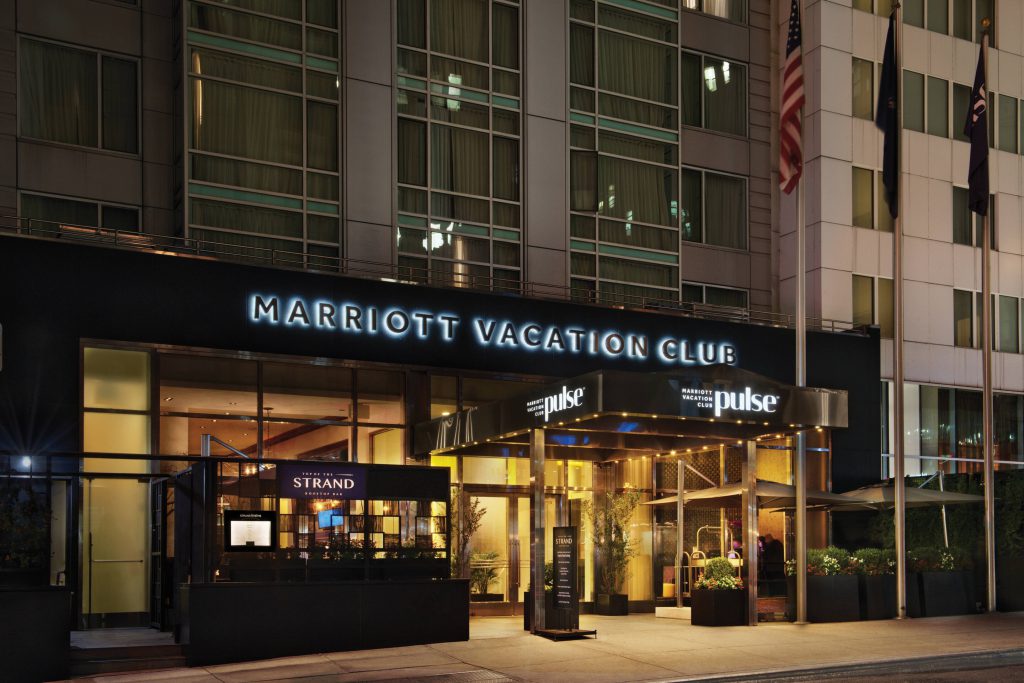 There were NINE new Owner Events added in May, making a total of 30 Owner Events currently available. I'll highlight the top three new events that provide the BEST value to MAX your Destination Points.
Billy Joel & Elegant Dining
This exclusive event for Marriott Vacation Club Owners begins with dinner at Osteria Morini, which brings the soulful cuisine and convivial spirit of northern Italy's Emilia-Romagna region to Manhattan. The next morning, you'll enjoy breakfast at Angelina Paris USA, a Parisian patisserie in Bryant Park. Then you're off to see Billy Joel — in Madison Square Gardens!!!
Billy Joel's signature blend of ragtime piano and soft rock shuffle has captured the hearts of fans for nearly 50 years. With the most lifetime and consecutive performances by any artist at the arena, Billy has come home to play the most famous arena in the world.
The first date has sold out. If you want to do this, it will need to be August 23-26, 2022.
All of this for only 2100 Destination Points — a retail value of $3570! That is a GREAT DEAL!!!
Cirque du Soleil Is Back in Las Vegas
This Owner Event was very popular last year. They've come back with the same successful agenda, and these will go fast. You can go in June, July (2 dates), and August. Specific days are included in the Owner Events List — June 2022, link at the bottom of this post.
If you go to this event, you get not one, but TWO iconic Cirque du Soleil shows to attend — and YOU decide what they will be. Plus, you'll enjoy some of the best seats in the house.
The Beatles LOVE — This theater-in-the-round technological spectacle is one of the most celebrated shows in the world.
Michael Jackson ONE — Hailed by Rolling Stone as "a virtual parade of 'wow' moments," this show is an electrifying fusion of acrobatics, dance, and visuals at Mandalay Bay Resort and Casino.
Mystère — Mystère is the original must-see Cirque du Soleil production. Presented at Treasure Island, it combines high-energy acrobatics and powerful athleticism, set to the thunderous rhythms of Taiko drums.
"O" — This theatrical romance at Bellagio Hotel & Casino is a timeless production that weaves an aquatic tapestry of artistry and surrealism into the elegance of water's pure form.
Blue Man Group — You'll discover music, laughter, and surprises at every turn with three bald, blue men at Luxor Hotel and Casino. I personally have been to this show THREE times — you think I liked it??
KÀ — This epic tale of twins on a perilous journey to fulfill their shared destiny is a masterpiece in storytelling. It features jaw-dropping aerial stunts, fierce martial arts, and blazing pyrotechnics at the MGM Grand.
AND just when you think it couldn't get any better — dining and transportation are provided, too!!! You'll receive a gift card to cover those however you like.
It takes only 1500 VCP's for all this, and the retail cost is $2306 — another GREAT value!!!
Grand Canyon Aerial Tour Adventure
Experience a unique helicopter tour that takes you both above and below the Grand Canyon, one of the Seven Natural Wonders of the World. Along the way, you'll enjoy amazing views of the historic Hoover Dam, the majestic Colorado River, and incredible desertscapes and mountain ranges. You and your new Owner friends will circle the West Rim and descend into the canyon itself, where you'll savor a delicious catered meal and beverages on a private bench suspended 400 feet above the Colorado River.
This incredible adventure also includes a visit to one of the Grand Canyon's most popular sites, Eagle Point. There, you'll discover the rich heritage of indigenous peoples at the Native American Village. Afterward, you'll have the opportunity to venture onto SkyWalk, an amazing glass structure that extends 70 feet over the canyon's rim. Your aerial adventure concludes with a return trip to Las Vegas and a memorable helicopter tour of the city's dazzling skyline.
This event takes more Destination Points than most events — 4500 points. But the retail price tag is at a whopping $5340. And it would be an adventure.
Make sure you understand the cancellation policy, as it is different than normal reservation cancellations. And remember, you must attend a 90-minute Sales Presentation.
You can access the entire list of available Owner Events, listed in order of VALUE per Destination Point. It also includes a direct link to each Owner Event for your convenience. Just click below.