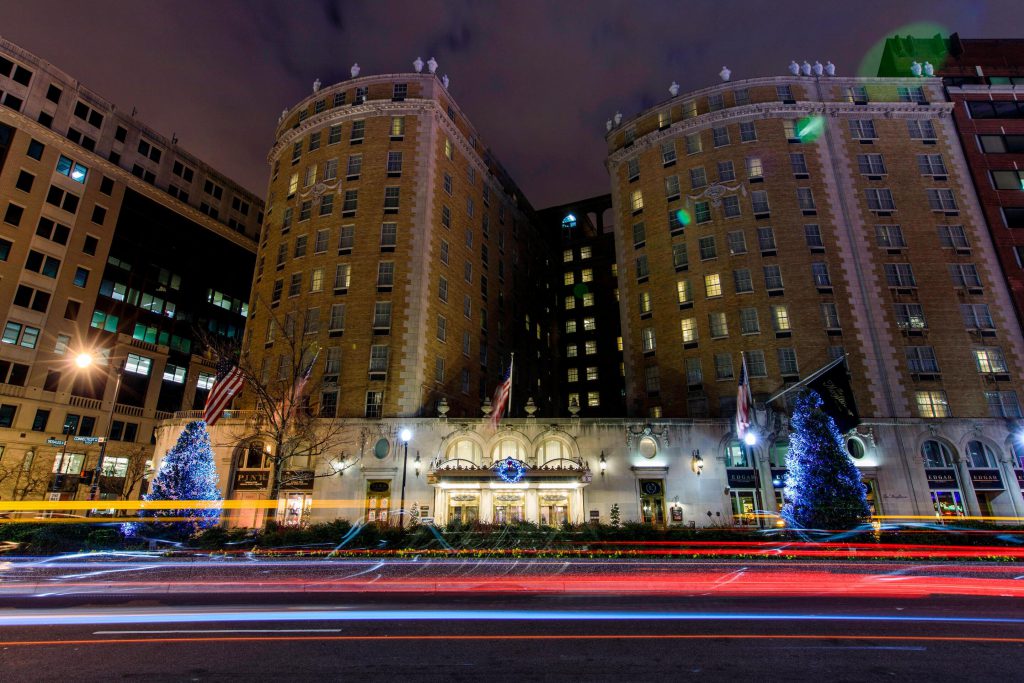 If you are trying to maximize your Marriott ownership, there is NOTHING you can do better than participate in the Destination Escapes discounts. These are unreal — I'm talking over 80% DISCOUNT on 2 of the properties this month!!! How about going to Mayflower DC for only 240 Destination Points — regularly 1260 points — and that's with the 60-day discount MVC Owners receive from reserving properties within 60 days!!! THAT'S MAXING VALUE!!
Pulse New York City is even a higher discount at 87% — 180 Destination Points for a reservation that is 1375!! PINCH ME!! Unfortunately, currently only the 29th of April is available at this property for 3 nights. But if you grab it, that's over 1200 points SAVINGS!! Do you see what I mean about great deals!!!
Other properties available on the Destination Escapes is Marriott Mountainside in Park City, UT. Currently there are a few dates available even during ski season — the anticipated closure for Park City Mountain Resort, which this resort sits at the bottom of the lift, is April 10th. But the nearby Deer Valley ski resort isn't scheduled to close until April 17th! Other dates are also available later in April, too. You can get a guestroom, 1-bedroom or 2-bedroom at this ski-in ski-out resort for 3, 4 or 7 nights for only 540, 720, or 1260 Destination Points, respectively. That's over half off for this time of year at this resort!!!
Another good deal is the Grand Chateau in Las Vegas, though not as big of discounts as the above properties. You can stay here for 3 or 4 nights in a Guestroom or 1-bedroom. You will receive a 31% discount here — still a GREAT value for your points!!
One option is an option you DO NOT want to participate in — Willow Ridge Lodge in Branson, MO. You could stay in a 2-bedroom (only 2-bedrooms at this property) for 3, 4, or 7 nights for 540, 720, or 1260 Destination Points, respectively. If you stayed for 7 nights without the Destination Escapes discount, if would require 1160 points — 100 points MORE with the Escapes discount! That 1160 point requirement includes the 60-day discount you would be required to pay as a Chairman Owner.
It's been my experience these go fast — I mean VERY fast! You must call Owner Services to reserve these. And I for one, want to thank Marriott for providing these deep discounts each month to MVC Owners!!!