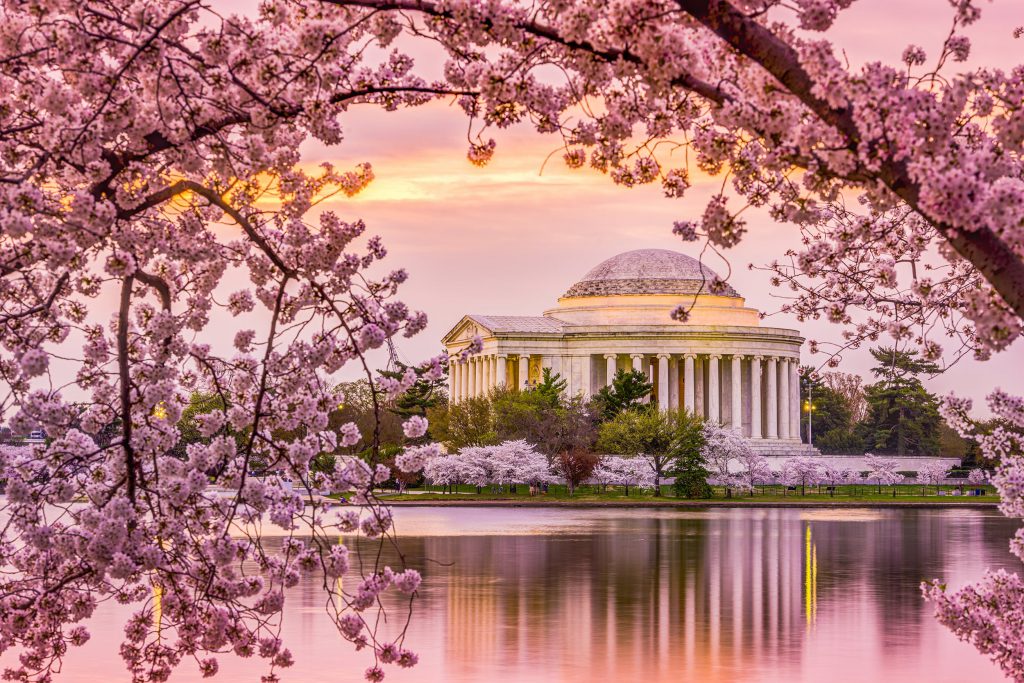 New Owner Events are available, and a couple of them are a REALLY great value in using your MVC points. I'm talking $2.42 – $2.00 per point! The Concours d'Elegance event in Hilton Head, SC is only 1200 Destination Points with a retail value of $2902 or a value of $2.42 per point! Marriott offered this event last year, so it isn't the first time I have seen this option. Experience VIP treatment at one of the largest automotive exhibitions showcasing the finest collector cars. You would stay 3 nights November 5-8, 2022 in Marriott's Barony Beach or Marriott's SurfWatch in Hilton Head, SC.
The other new Owner Event that is great value and worth spotlighting is the Famous Cherry Blossoms during Peak Bloom in Washington DC. It is available late March to early April, 2022. This exclusive Owner event includes a 3-hour guided bus tour, welcome reception and dinner at Georgia Brown's. You'll also enjoy luxurious accommodations at The Mayflower Hotel, Autograph Collection. All for 1500 MVC points with a retail value of $3000.
Marriott Owner Events provides unique experiences and opportunities that are difficult to organize on your own. If you are having a hard time finding availabilities at your favorite resorts, you might consider doing an Owner Event — stay at a MVC resort AND have a great organized activity.
You can find all the current Owner Events available, listed in order of value per point at the link below. Be aware of the cancellation policy before reserving, as it is different than a normal reservation. Also remember that there is a 90-minute sales presentation required during your stay.