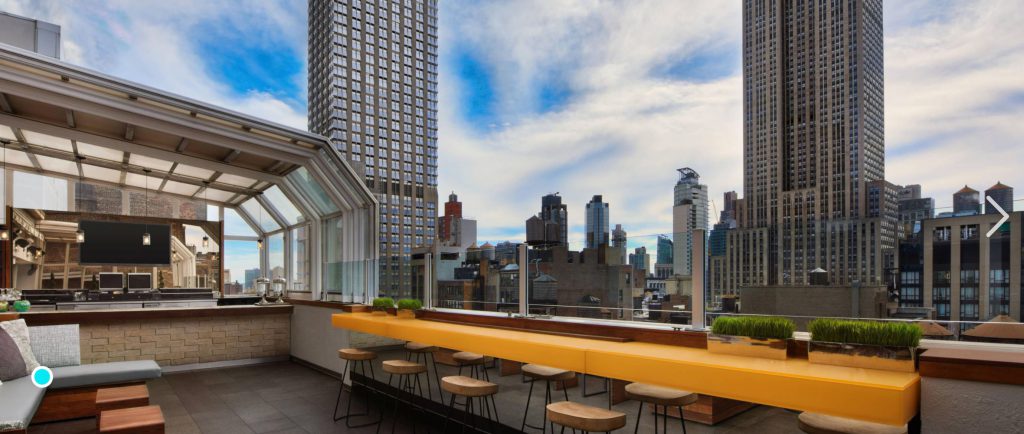 You all know each month you can save MVC points with Destination Escapes. This month there are some AMAZING DEALS!!! Yes, I even hurried and booked my own Escapes vacation. You should do the same if you can.
Five resorts are listed on Destination Escapes for March — you will save points on all of them but 1. Let me spell it out for you.
BEST DEAL by far is MVC Pulse, New York City. There are multiple dates available in March for 3, 4, or 7 nights in a Guest Room. Remember that for all of these reservations, you will already get a 60-day discount and be able to use holding points if you have them for the reservation. So when Marriott offers New York City at an 85% DISCOUNT on top of the 60-day discount — well don't sleep on this one!!! Normally, it would take 2835 Destination points for a week. With Destination Escapes its only 420 points!!!! I KNOW — UNBELIEVABLE!!! Best deal I ever remember seeing!!
Another really great deal (and one that I seldom see as a Destination Escapes offer) is Custom House in Boston! This property is hard to get into, except for the freezing months of January and February. But you can go there in March for a week for only 840 Destination Points! Or go 4 or 3 nights for 480 or 360 points consecutively. That's a 59% discount on top of the 60-day discount!!
The deal I grabbed was the one to San Diego. Not as big a discount as NYC or Boston, but I wouldn't have to fly to get there. You can go to San Diego Pulse for 3 or 4 nights (7 nights was already sold out this morning) for 360 or 480 Destination points consecutively — both would be in a 1-bedroom. That is a 31% discount on top of the 30% discount I with the 60-day reservation. AND I was able to use some holding points to reserve it! GREAT trip on holding points for sure.
Royal Palms in Orlando is also listed as a Destination Escapes this month. Only 2-bedroom villas available at this property. But considering you could stay there for only 1260 Destination Points for a week, compared to 1715 with the 60-day discount, that's a healthy 27% discount you can enjoy and stretch your points further. Three and 4 night reservations are also available.
The offering you do NOT want to participate in is Willow Ridge Lodge in Branson, MO. The Destination Escapes would be 1260 Destination Points (only 2-bedroom villas at this resort). Or use 1010 reserving them without the Destination Escapes discount and pay LESS!!!
If you have Holding Points, GRAB these quick, and THEN decide if you can make it work — the Costco Rule! If you cancel, there will be no penalty and your holding points will return to your account with the same expiration date. But if you use Trust or Elected Points to reserve these, you might want to have your plans more finalized before grabbing them. If you end up canceling your vacation, the Trust/Elected points will be returned to you as holding points and can only be used within 60 days of travel in the future.
Be smart with your points and MAX your Marriott ownership.