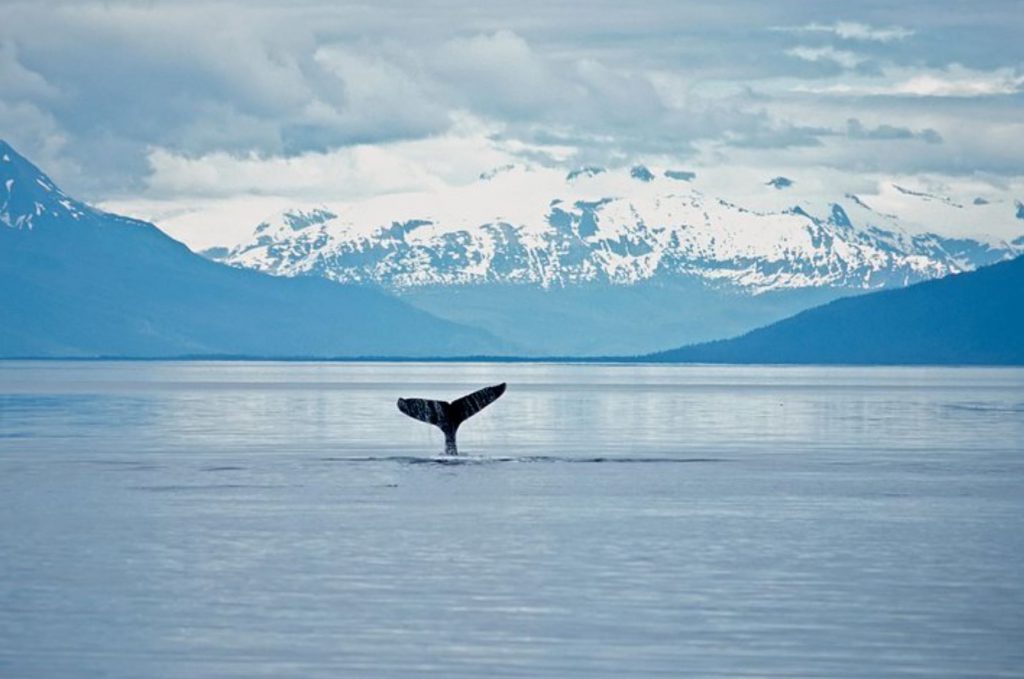 Norwegian Cruises is offering a promo for all Marriott Owners who reserve one of their cruises before December 17th. They will give you 1,000 VCP's to go towards your cruise, which gets you much closer to a cabin upgrade. They also have up to 4 package promos, depending on the cabin you reserve — the better the cabin, the more promos you qualify for. The package promos cover everything from free internet, open bar, free specialty dining, among other things. So is it a great deal?? You know me . . . . I'll spell it out for you.
Since you receive 1,000 bonus VCP's no matter which cruise you reserve, you get a better deal by reserving the cruise that requires the least amount of points. That would be a Bahamas cruise for 3 days. It only takes 2500 VCPs for an inside cabin, 3000 points for an Ocean View, and 4500 for a balcony. SO . . . if you used 3500 VCPs, Norwegian adds the bonus 1,000 points, you would be staying in a BALCONY cabin of a Norwegian Bahamas Cruise for 3 days. You can see those numbers in the chart on the website below. Retail value of this cruise is $2992.06 — or 85 cents per VCP. In using points for a cruise, that is a GREAT value for your points!!!

Even though that is that BEST DEAL with this promo, I'm not saying it is the BEST CRUISE for you to take. For me, I would look for a cruise that is in the lower range, but longer and to a location I personally would like to go. I have my eyes on an Alaskan Norwegian Cruise — actually two of them. One is a 5-day cruise leaving out of Seattle, for 3500 VCPs for an inside cabin. With the 1000 point bonus, you would be automatically upgraded to an ocean view cabin — no more points required. The biggest drawback for me is that there are only two ports on this cruise. Retail cost is $2862.06 making this value at 82 cents — another GREAT deal for a cruise using points and it's a cruise I personally am much more interested in. I wouldn't be staying in a balcony cabin, but would still have the upgraded ocean view cabin. I show you the different cabin point requirements in the chart below.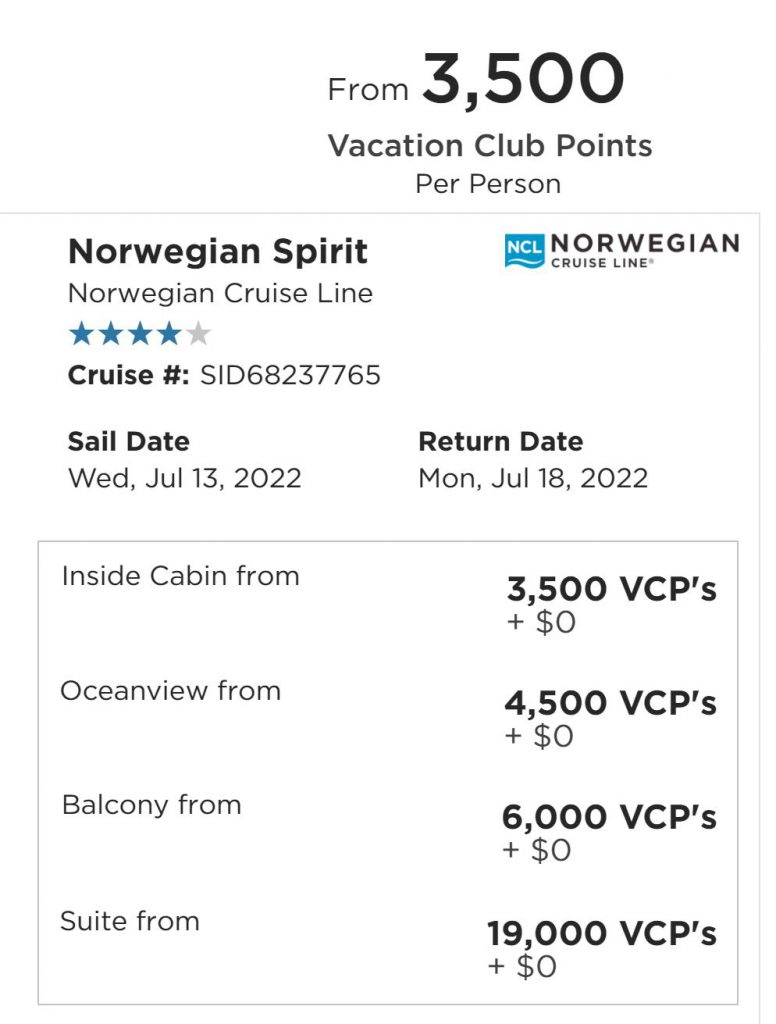 The other cruise I would consider, if Alaska is on your list is the 7 day cruise on the Norwegian Jewel.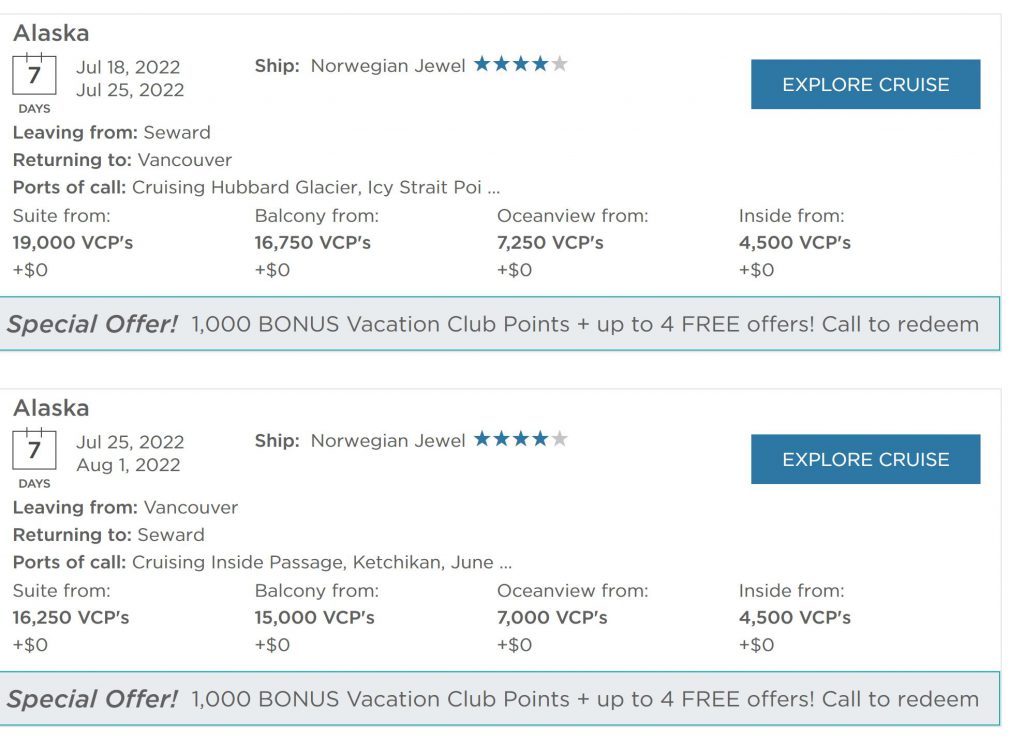 By looking at the chart, you can see the inside cabin is 4500 VCPs. With the bonus points, you would qualify for the Oceanview cabin for 6000 points a bit more pricey, but way more ports than the 5 day Alaskan Cruise I focused on above. The retail value for this cruise is $3508.72 for a value per point of 58 cents per point. See the drop in value when you go to a more expensive cruise??
One note to be aware of. Norwegian is having a promo irrespective of Marriott on these cruises. It includes 70% discount on the 2nd guest, and regular prices at a great discount to begin with. These discount prices are the prices I used in my valuation. The promo ends December 10th, and the value of the cruises for Marriott owners might even be higher.
If reserving a cruise is in your plans for next year, you should really look into the Norwegian Cruise promo. It really is great value for your points, especially if you choose less expensive options to get the MAX value for your MVC points!!!
You can access these cruises on the MVC website under the Explorer Collection (drop-down menu under Destinations). Select Cruises, Ocean and your on your way!