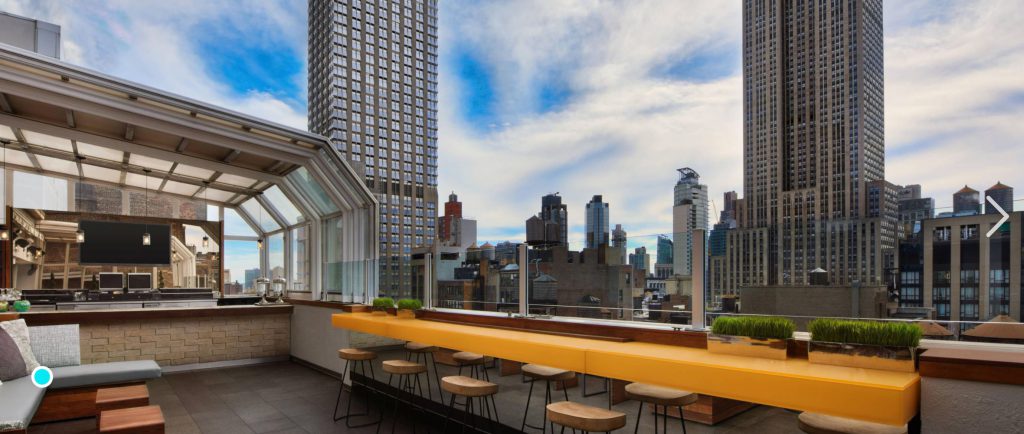 Destination Escapes have been announced for January, and even though there are only three properties available with the discount, they are all good options. Actually ONE is an AMAZING deal!! Let me give you the details.
New York City Pulse in January takes 2030 points for 7 nights, and that's WITH the 60-day discount for Chairman status. If you go there using Destination Discounts you would only need 420 Destination points. YES, that's not a typo — that is almost an 80% DISCOUNT. WHAT A DEAL!! Multiple dates are currently available for 3, 4 or 7 nights at 180 points, 240 points or 420 points respectively. Go to a Broadway show (I personally am looking at The Music Man with Hugh Jackman making his Broadway return)!! With this humongous discount, the availability won't last long. All rooms are guest rooms.
Cypress Harbour is also on the Destination Escapes list for January. To stay 7 nights in January it would take 1860 points (including the 60-day discount). With Destination Escapes, you can stay here for only 1260 Destination points — about 33% discount, which is nothing to walk away from if you want to go to Orlando on a great deal. And Cypress Harbour is a beautiful resort, if you haven't been there. You can stay here for 3, 4, or 7 nights and use 540, 720, or 1260 Destination Points respectively to do it. Remember, all villas at this property are 2-bedroom villas, so there is plenty of room for everyone.
Last but not least, Villas at Doral in Miami is also available in January with Destination Escapes. You can stay here for the same number of points listed for Cypress Harbour — 540, 720 or 1260 Destination points for 3 nights, 4 nights or 7 nights respectively. Without the Destination Escapes discount, it would be 1575 MVC points with the 60-day discount (including the 60-day discount) — 20% less using Destination Escapes.
Destination Escapes gives you GREAT value for your points. Not only does it provide amazing resorts at big discounts, but you can use your HOLDING points!! A WIN WIN in my book!!!