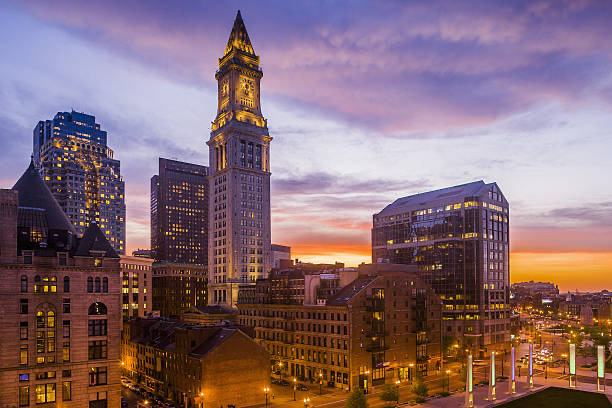 I LOVE the Destination Escapes discounts that come out each month! It truly is the way to get the MOST VALUE for your Destination Points. Let me show you how sweet it really is.
Best deal this month is Boston Custom House. You can stay here in a 1-bedroom (all the villas are 1-bedroom at this property); 3 nights at 360 points, 4 nights at 480 points, and 7 nights at 840 points. It might just look like numbers, so let me show you why this is such a winning deal!!!
Let's do some comparisons. Let's say we reserve 7 nights in Boston for 840 Destination Points using the Destination Escapes discount. To pay cash for the same exact room, for the same exact dates it would cost you $2178 — cheapest option (non-refundable). That equates to $2.60 PER POINT!!! Most typical reservations are in the $1 – $1.50 range per point — almost DOUBLING the value. If you compare points, it normally would take 2000 DPs, or over a 50% discount! Now that's what I talk about when MAXING your Marriott Points!!!
Other properties with the Destination Escapes discount for December are (in order of best value), San Diego Pulse where they have 1 or 2-bedroom villas for 3 or 4 nights in December. You will get at least 24% discount over a normal reservation using points. Or there is Grand Chateau in Vegas which is almost as good with about a 23% discount over a normal reservation using points. You can stay at the Chateau in a 1-bedroom for 3 or 4 nights in December with the Escapes discount.
One other property is listed on the Escapes Discount for December — Willow Ridge in Branson, Missouri. DO NOT DO THIS ONE! This is an example of using more points with their "discount" than doing a normal reservation. The discount would take 480 points for 4 nights in a 1-bedroom, a normal reservation would take only 210 Destination points for the same unit same date. Again, DO NOT DO THIS unless you want to throw away your points needlessly.
Let me know if you have any questions about how to reserve these. Destination Escapes a wonderful program that provides great opportunities at great value for your DP!