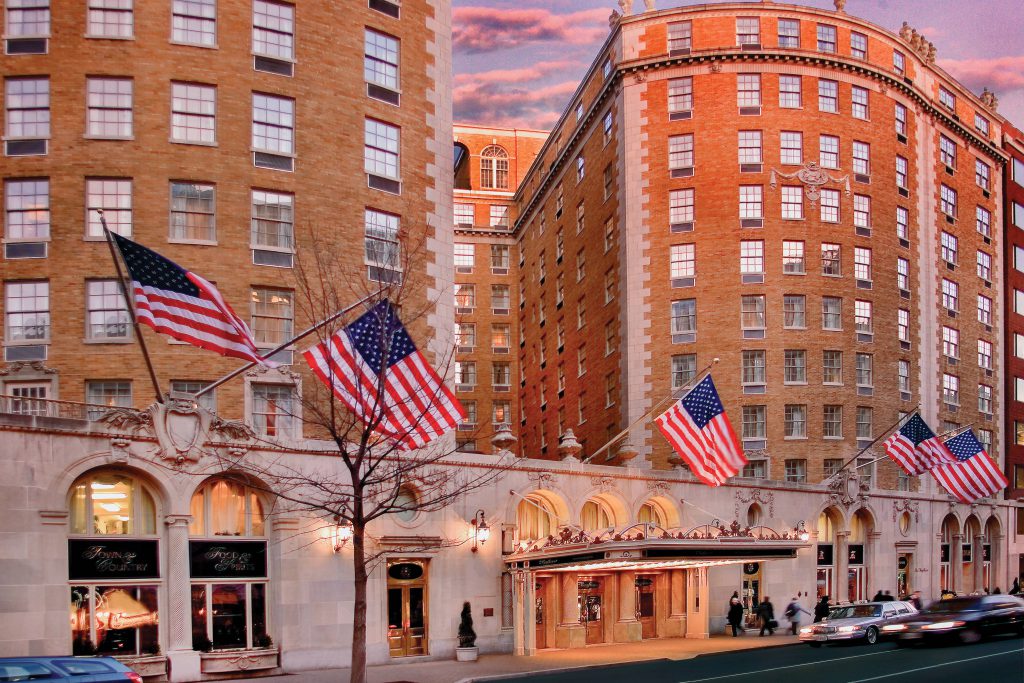 I heard rumblings that there was a deal coming out for Destination Escapes this month, and boy, DID THEY DELIVER!!! This is absolutely a steal of a deal! Stay at the above property for 3, 4 or 7 nights in a Guestroom in November for only 180, 240 or 420 Destination Points respectively! Do you know what kind of savings that is???? Normally it would take 2300 Destination Points — you don't need a college degree to do the math and see the difference of 2300 vs 420 points! And what makes this deal even sweeter?? — you can use Holding Points to reserve it!!
If you aren't familiar with this property, The Pulse is on the 7th floor of the Autograph Collection Marriott hotel at Mayflower, Washington DC — truly an icon for a property. Autograph Collection properties are premium properties, and this one doesn't disappoint. I have heard from owners and guests who have stayed here, and they all comment about the PERFECT location to everything you may want to see or do while in DC. And the rooms are VERY nice! Win, win!!
I guarantee these will fly fast! Normal reservations already show no availability, so after these offers are filled, you will be out of luck. I recommend you make the reservation first and THEN arrange for travel and time off. Remember to use your holding points that are expiring the end of the year. Then do a happy dance and start bragging to all your friends about the amazing deal you just made!!
There are other Destination Escape deals available, too. If DC isn't an option for you, maybe some of these will be.
Harbour Lake in Orlando — 3, 4, or 7 nights in a 2 bedroom in November — 450, 720 or 1260 Destination Points respectively. That would normally be 2225 points — again a HUGE discount!
MVC Pulse San Diego — 3 or 4 nights in a 1 bedroom in October or November — 360 or 480 Destination Points respectively. Normally it would take 900 points for 4 nights.
Marriott really delivered this month on their Destination Escapes!!! But you've got to get these fast!
If you aren't sure where to find all the Escapes currently available, go to MVC website. Under the Destinations tab at the top (NOT the Use Points tab), select MVC Destinations Escapes to refer to all available deals. To reserve, you need to contact your Vacation Owner Advisor.