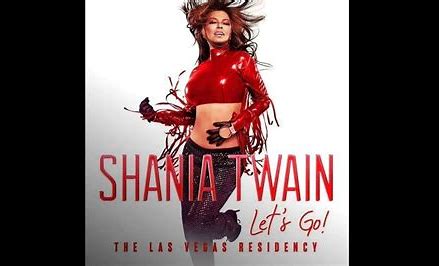 Seems like big concerts are the thing right now. Two new Owner Events have been added, and they are both concerts and both in Las Vegas — Shania Twain and Kane Brown. Both events provide dinner at the Palm Las Vegas, and brunch the last day with executive chef Ed Toledo. You would stay at Grand Chateau for both events, and they are both in February 2022. But that's where the similarities ends.
Shania Twain is a GREAT VALUE for your points — it only takes 1650 Destination Points and has a retail value of $2940 — that is $1.78 per point! The concert is at Zappos Theatre in Planet Hollywood, which just happens to be right across the street from the Grand Chateau — convenience at it's greatest. The event is for 3 nights February 25 – 28, 2022. https://events.marriottvacationclub.com/shania-lets-go-the-las-vegas-residency/
Kane Brown "Blessed & Free Tour" is a reasonable 2400 Destination Points with a retail value of $3540 — which equates to $1.48 per Destination Point — not as good as Shania, but definitely nothing to ignore. The concert is at the T-Mobile Arena, and you will enjoy a private suite with food and drinks. A shuttle is provided for you to the venue, too! https://events.marriottvacationclub.com/kane-brown-blessed-free-tour/
There were some Owner Events that sold out in the past week — just another reminder that if you are interested in attending, don't wait too long to reserve.
Remember for these events, you must Owner Services or the number in the links provided on the Owner Events form I provide for you. It lists ALL the current Owner Events available, including a direct link to each event listed in order of VALUE for your Destination Points.
Also be aware of the cancellation rules — different than for regular reservations. AND a 90-minute Sales Presentation is required.