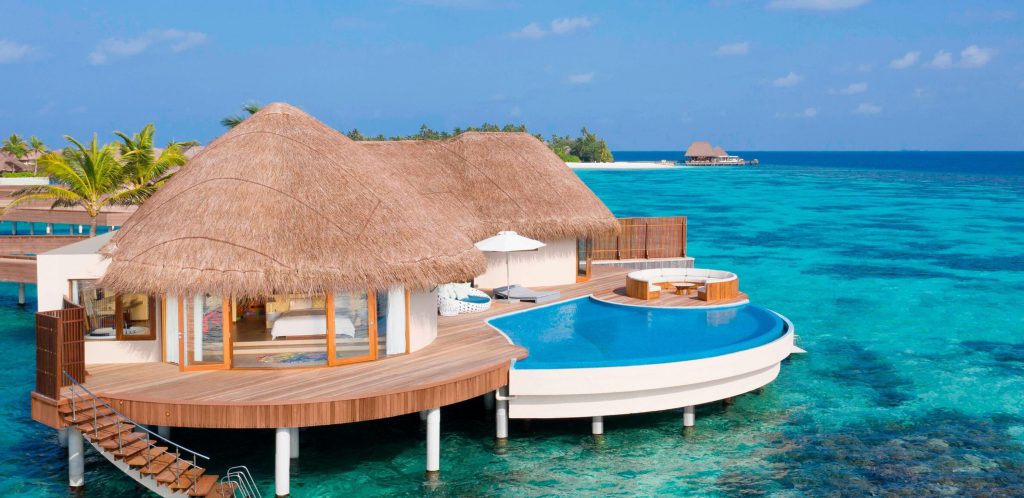 One of the many Marriott resorts in the Maldives to save Bonvoy points to go to — looks AMAZING!
Starting September 14, 2021 through December 12th, 2021, receive 1500 Bonvoy points for EACH stay, no limit on the bonus points. AND if you stay in an all-inclusive property, you get as ADDITIONAL 3,000 points! Bonus points won't start until AFTER you register for this promotion, so register early.
I'll be honest, I was doing a happy dance thinking of all the upcoming reservations I have before the end of this year. And then I read the fine print. "Homes & Villas by Marriott International, Marriott Executive Apartments®, and Marriott Vacation Club® owner-occupied weeks are not eligible for bonus points, and nights spent while redeeming an award are not eligible for bonus points." That appears to me that any reservation we make using Destination Points, using our Deeded Week, or any reservations made redeeming Bonvoy points or redeeming an elite night reward do NOT qualify for this promotion. Disappointing to say the least.
I am going to register for the promo in any event — doesn't hurt, and who knows? Maybe I'll be surprised (though I'm not counting on it). If you want to register for this promo, go to your Bonvoy app, or you can go here: https://www.marriott.com/loyalty/promotion.mi?promotion=EM21