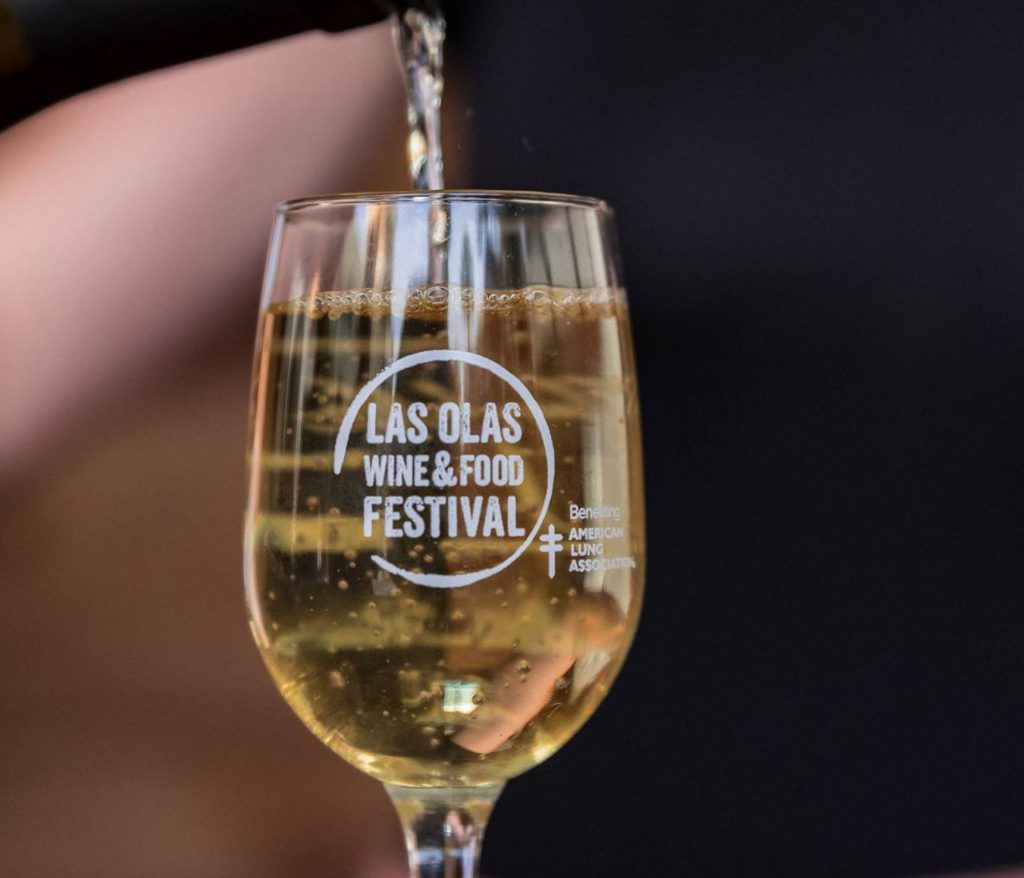 For over 20 years, the Los Olas Wine & Food Festival has taken place to benefit the American Lung Association. This year is no different. As part of this Owner Event package, you'll also receive the VIP treatment.  This Exclusive Owner Event kicks off with check-in and a private cocktail reception at the W Fort Lauderdale hotel. The next day, you'll be treated to breakfast on a 137-foot yacht while cruising along Florida's beautiful Intracoastal Waterway. Are you kidding me? A 137-foot yacht?? But that's just the beginning! You'll receive exclusive access to a private VIP hospitality tent where you can relax and enjoy your food and beverage discoveries. Transportation from your accommodations to the festival will be provided.
This is actually a really good value for your points. It takes 3300 Destination Points for 5 days 4 nights at the W Fort Lauderdale on November 17-21, 2021. It's longer than most Owner Events, and that gives you more time to play and eat and laugh! The retail value is a whopping $4108 — so the value of this event is very good. I'm guessing this will book up fast, so don't delay reserving your spot before they're gone.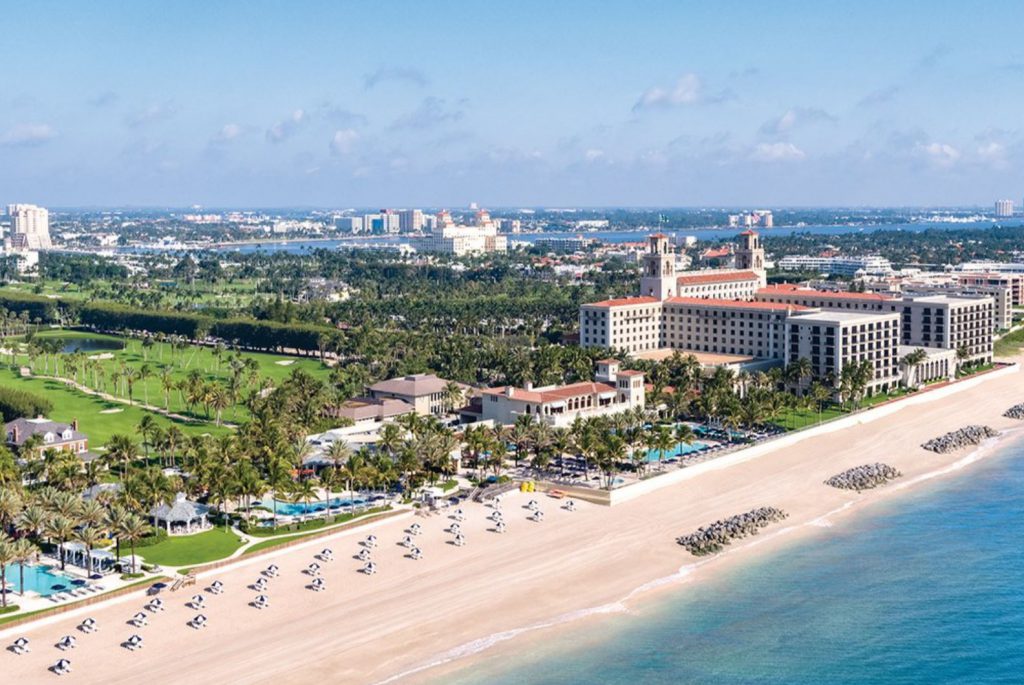 Located on a half-mile of private beach, The Breakers Palm Beach offers luxury accommodations amid carefully landscaped grounds. If you want luxurious surroundings, this resort has it all! After checking in, you will enjoy a dinner in the Gold Room — famous in and of itself. The next day, you will enjoy a taste of everything this scenic coastal town has to offer, from exciting street art to hidden courtyards and delicious local cuisine. You'll visit five top locally owned restaurants and meet the masters behind the menus.
This Owner Event has been offered before and sells out fairly quickly. But if you are looking for VALUE — this isn't on the that list. It takes 4200 Destination Points for 4 days and 3 nights on May 9-12, 2022. You must be 21 years old to attend this event. The retail value is only $1947 — not a high amount for the 4200 points it takes to reserve your package.
As with all the Owner Events, you are required to attend a 90-minute sales presentation. And make sure you understand the cancellation policy — it is different for these events than for regular MVC reservations. I explain the cancellation policy for Owner Events in this post, if you want to review it. https://maxingmarriott.com/2021/07/09/what-you-need-to-know-about-owners-events-and-which-are-the-best-value-for-your-points/ . Below is the updated chart of owner events listed in order of value. Note all the "Sold Out" events! The direct link for more information is included on each available event. Don't wait if you want to do one of these.
Name
Location
Date
MVC Points Needed
Retail Value
MVC Point Value
Concours d'Elegance https://events.marriottvacationclub.com/concours-delegance-2/
Hilton Head, SC
Nov 6-9, 2021
3 nights
1200
$2902
$2.42
Culinary Weekend Tour
https://events.marriottvacationclub.com/culinary-weekend-getaways-2/
Hilton Head, SC
Nov-Dec, 2021
3 nights
600
$1410
$2.35
Island Wine & Food Festival SOLD OUT
Hilton Head, SC
Sep 17-20 2021
3 nights
1500
$2511
$1.67
Maluma World Tour
https://events.marriottvacationclub.com/maluma-papi-juancho-tour/
Las Vegas, NV
Sept 3-6 2021
1875
$2840
1.51
Experience San Diego
https://events.marriottvacationclub.com/experience-san-diego/
San Diego, CA
Sept or Oct 2021 3 nights
1200
$1784
$1.49
Chicago Live SOLD OUT
Las Vegas, NV
Sep 17-20 2021
3 nights
1875
$2640
$1.41
Elegant Dining Experiences in the Big Apple
https://events.marriottvacationclub.com/elegant-dining-experiences-in-the-big-apple/
New York City, NY
Sep/Oct/Nov/Dec 2021
3 nights
1800
$2539
$1.41
2022 Honda Classic Tournament
https://events.marriottvacationclub.com/2022-honda-classic-tournament/
Singer Island, FL
Feb 25, 2022
4 nights
3600
$5037
$1.40
Enrique Iglesisas Rickey Martin SOLD OUT
Las Vegas, NV
Sep 24-27 2021
3 nights
2250
$3040
$1.35
Sting SOLD OUT
Las Vegas, NV
Oct 29-Nov 1
3 nights
2250
$3040
$1.35
Historic Charleston Weekend https://events.marriottvacationclub.com/historic-charleston-weekend/#m_dates
Hilton Head Island, SC
Monthly to Dec 2021
3 nights
450 750 1350
Up to $1624
$3.16 – $1.05
Los Olas Wine & Food Festival
https://events.marriottvacationclub.com/las-olas-wine-food-festival/
Ft. LauderdaleFL
Nov 17-21, 2021
4 nights
3300
$4108
$1.25
Dolphin Cruise and Culinary Weekend
https://events.marriottvacationclub.com/dolphin-cruise-and-culinary-weekend/
Hilton Head Island, SC
Sept & Oct 2021 3 nights
1200
$1450
$1.21
Carrie Underwood https://events.marriottvacationclub.com/carrie-underwood-reflection-the-las-vegas-residency/
Las Vegas, NV
Dec 3 or 10, 2021 3 nights
3300
$3990
$1.21
Celine Dion: Courage World Tour SOLD OUT
San Francisco, CA
Sept 2-5, 2021
3 nights
3000
$3465
$1.16
Eagles – Hotel California SOLD OUT
San Francisco, CA
Oct 22-25, 2021
3 nights
2850
$3265
1.15
Usher: The Las Vegas Residency
https://events.marriottvacationclub.com/usher-the-las-vegas-residency/
Las Vegas, NV
Dec 28-31 2021
3 nights
2700
$3040
1.13
An Evening With Michael Bublé SOLD OUT
San Francisco, CA
Sept 28-Oct 1, 2021
3 nights
3450
$3655
1.06
Epcot International Food & Wine Festival SOLD OUT
Orlando, FL
Sept 13-16, 2021 3 nights
2100
$2074
.99
South Beach Seafood VIP Experience SOLD OUT
Miami Beach, FL
Oct 22-25, 2021
3 nights
3000
$2922
.97
Andrea Bocelli: Believe World Tour SOLD OUT
Fort Lauderdale FL
Dec 17-20, 2021
3 nights
3900
$3246
.83
Luxury and Glamour at the Breakers
https://events.marriottvacationclub.com/luxury-and-glamour-at-the-breakers/
Palm Beach, FL
May 9-12, 2022
3 nights
4200
$1947
.46
Owner Events as of August 9, 2021