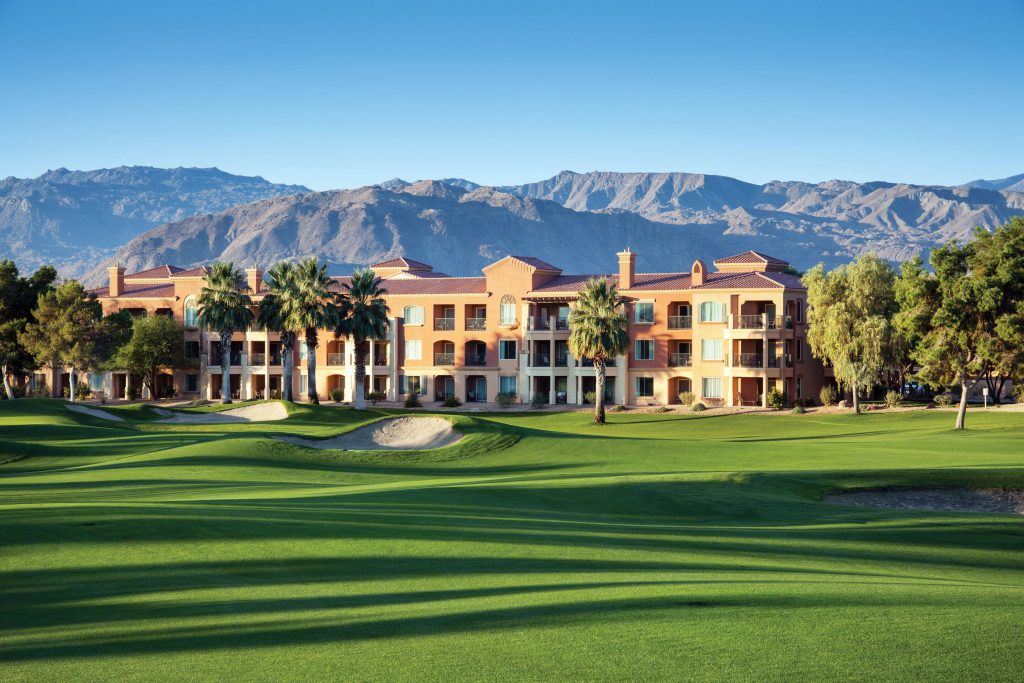 If you've got any Destination Points expiring 2021 and trying to figure out how to use them, you should consider going to Palm Desert. And it's just not an option, it's a GREAT DEAL! Let me tell you how great a deal it is!! You know me — I like to run the numbers to make sure it is MAXING your Marriott points!
To stay at the Shadow Ridge anytime in October, it would take 155 Destination Points each night, Sunday through Thursday. For five nights that is only 775 points! If you still aren't convinced that's a great deal, let me put it in a better perspective. If you reserved the same room, for the same dates, you would be charged somewhere around $1900! Or if you use Bonvoy points, it would take 145,000 Bonvoy points!!! See what I mean? That's an incredible value for your Destination Points.
There are 4 MVC properties very near each other in Palm Desert, CA — all requiring the same number of Destination Points except Desert Springs Villas II which is 135 Destination Points or 675 points, Sunday through Thursday. You can choose between Shadow Ridge — Villages, Shadow Ridge — Enclave, Desert Springs Villas I, and Desert Springs Villas II. Currently, there is availability in all four properties in October for 5 nights, but if you stay over the weekend, the points will be a little more — still a good deal though.