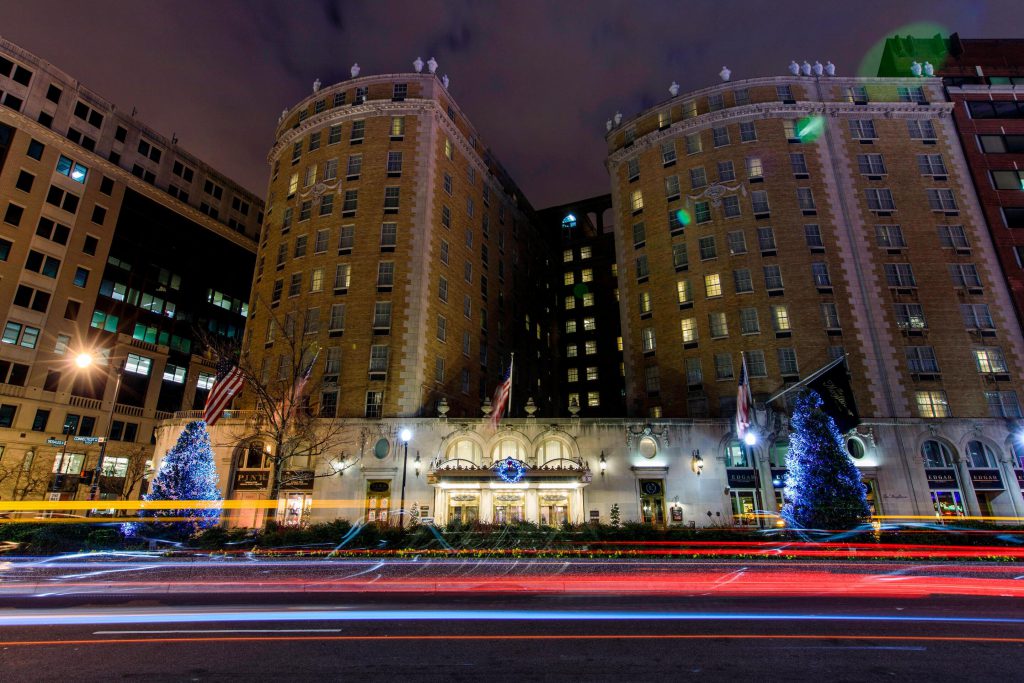 OK the fact that the Destination Escapes for July and August were just released tells me something — there isn't many availabilities for the summer at MVC properties. And the fact that there are only THREE property options with this discount validates that fact.
The three properties participating in the Destination Escapes program are Grand Chateau, Las Vegas; Pulse at Mayflower, D.C.; and Pulse, San Diego. You would save points at all of these properties is you reserved them through the program, but some are better than others.
The BEST DEAL where you get the most value for your MVC points is the Pulse at Mayflower D.C. You can stay here for 3 nights (only a guest room is available at this property), for only 180 MVC points. If you reserved it through the normal process it would take 885 MVC points — see what I mean??? This property is available with the discount currently in various days in June, July and early August. I hear cicadas are there — you might want to check that out — but if you want to get away and enjoy some city life, you will save a lot on this deal.
The NEXT BEST DEAL is Pulse, San Diego. This has only a 1-bedroom option, which means more room to spread out but still in an amazing city location. It would only take 360 MVC points for 3 days, and would take double that if going through the normal registration process. Dates are available in July and early August. If this property looks fun, you should check out the Owner Event at this property https://maxingmarriott.com/2021/01/27/a-new-owner-activity-just-announced-for-san-diego-but-is-it-a-good-deal/. This would be really fun — take some more MVC points — but you'll get a lot more for them.
The only other property participating in Destination Escapes is Grand Chateau, Las Vegas. This is a great property, but be prepared for VERY HOT temps when going there in the summer. Of coarse, indoors is air conditioned, but moving around outside can be downright stifling. There are Guest Rooms, 1-bedroom, or 2-bedroom options during July and August. It takes 180 MVC points for 3 days in a Guest Room, and only 255 MVC if you reserve it yourself.
Remember to call Owner Services to reserve anything using the Destination Escapes option.