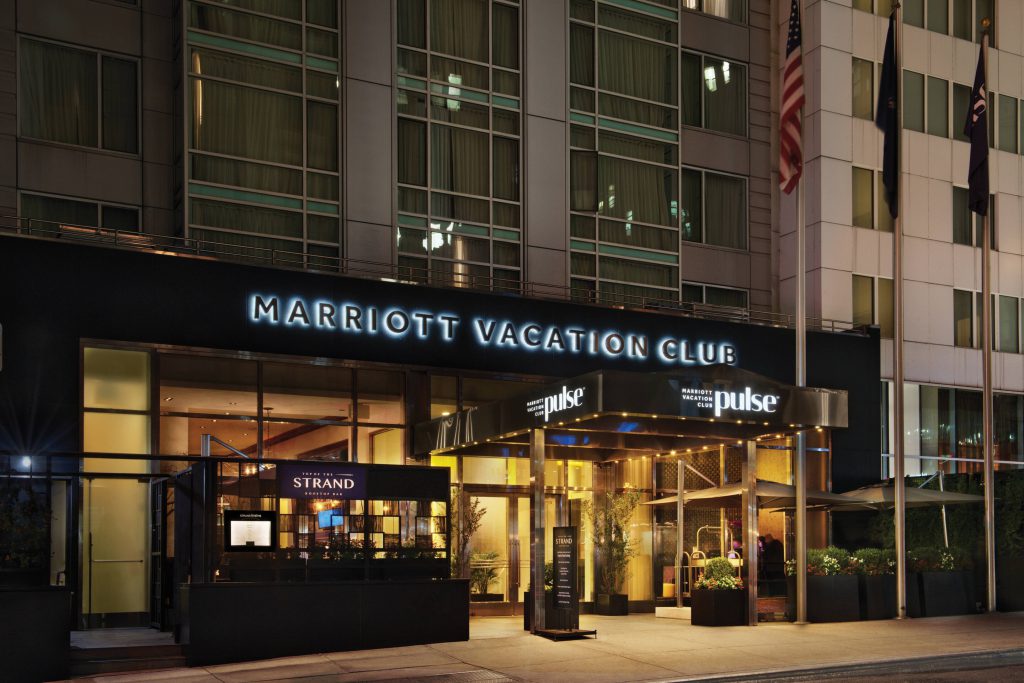 It's been quite a while since I've seen an Owner Event announced that was a good deal. Ever since people started to travel and hotels were bustling again, it seems like the cost of MVC points to value of the event was very high for what you got with the events. But this came along, and when I ran the numbers — it's a great deal. And it looks REALLY fun!!!
It's during the Fall/Winter in New York, and we know how that can be colder weather. But it's New York!! Part of the adventure is sweaters and coats and "hot chocolate by the Bald Man" and just experiencing the people. You can choose to go either Wednesday through Saturday, or Sunday through Wednesday — every other week September through December. The focus of the event is good food so you will eat well.
Three meals are provided at this event — 2 dinners and 1 breakfast. You choose between some really awesome restaurants: Ai Fiori, an Italian/French http://aifiorinyc.com/; Benjamin Steakhouse Prime https://benjaminsteakhouse.com/prime/; Frankie & Johnnie's Steakhouse https://frankieandjohnnies.com/; Marea, Italian/Seafood https://www.marearestaurant.com/new-york; and Osteria Morini, Italian https://osteriamorini.com/soho-nyc/. All of these restaurants are Michelin one-star rated and so you can be assured they are the best of the best. Eat Italian one night, and steak the next. Or steak both nights. Or French and then Seafood . . . . you get the picture. You choose!
Breakfast is at Angelina Paris USA — a true indulgence French patisserie located nearby. I glanced at the menu and I'm all into trying that place — it looked AMAZING!!
All of this for only 1800 MVC points. Remember that includes your hotel at the perfect location of the MVC Pulse NY, and these meals. For two people. And a sales presentation. Their concierge will also help you plan a show, concert — the options are truly limitless in NYC. The retail value is $2539 — which makes this event towards the top of the list of Owner Events available.
Below is a complete list of Owner Events available, in order of "Best deals". Call Owner Services if you want more info.
| | | | | | |
| --- | --- | --- | --- | --- | --- |
| Name | Location | Date | MVC Points Needed | Retail Value | MVC Point Value |
| Concours d'Elegance | Hilton Head SC | Nov 6-9, 2021 3 nights | 1200 | $2902 | $2.42 |
| Island Wine & Food Festival | Hilton Head SC | Sep 17-20 2021 3 nights | 1200 | $2511 | $2.09 |
| Maluma World Tour | Las Vegas | Sept 3-6 2021 | 1875 | $2840 | 1.51 |
| Experience San Diego | San Diego, CA | June/July/Aug 3 nights | 1200 | $1784 | $1.49 |
| Chicago Live | Las Vegas, NV | Sep 17-20 2021 3 nights | 1875 | $2640 | $1.41 |
| Elegant Dining Experiences in the Big Apple | New York City, NY | Sep/Oct/Nov/Dec 2021 3 nights | 1800 | $2539 | $1.41 |
| Enrique Iglesisas Rickey Martin | Las Vegas, NV | Sep 24-27 2021 3 nights | 2250 | $3040 | $1.35 |
| Sting | Las Vegas NV | Oct 29-Nov 1 3 nights | 2250 | $3040 | $1.35 |
| Usher | Las Vegas NV | July 23-26 2021 3 nights | 2700 | $3040 | 1.13 |
| "Immersive Van Gogh" & Culinary Experiences | San Francisco, CA | Aug 6-9, 2021 3 nights | 1800 | $1750 | 1.03 |
| Epcot International Food & Wine Festival | Orlando, FL | Sept 13-16, 2021 3 nights | 2100 | $2074 | .99 |
| South Beach Seafood VIP Experience | Miami Beach, FL | Oct 22-25, 2021 3 nights | 3000 | $2922 | .97 |
| Luxury and Glamour at the Breakers | Palm Beach, FL | 11/19-22 12/15/22 | 4200 | $1947 | .46 |