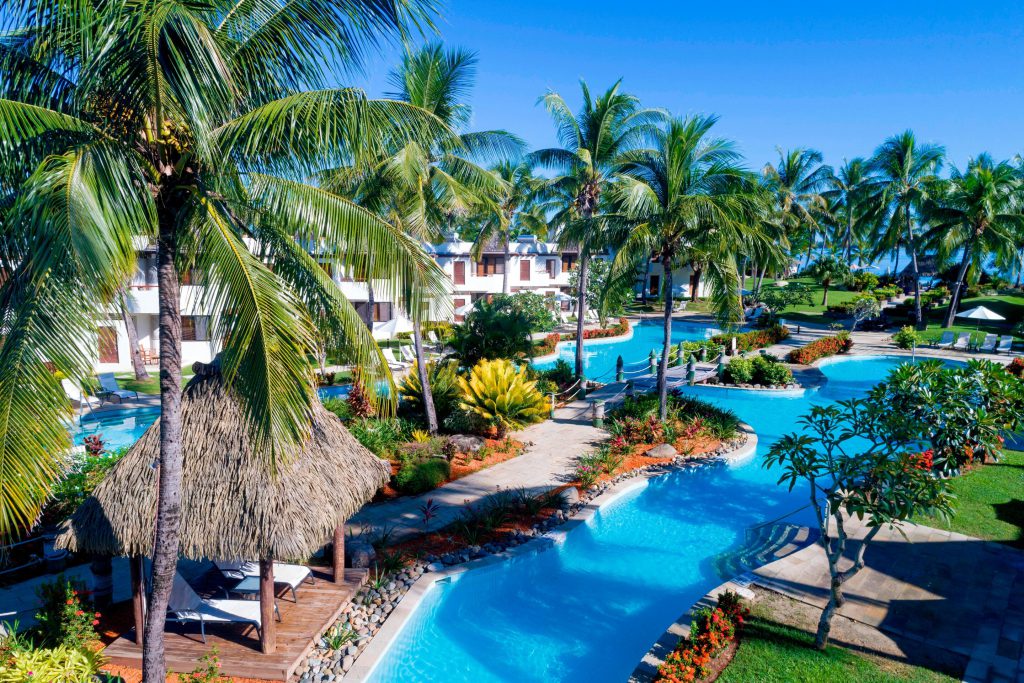 Recently I posted about the rule changes announced by Marriott regarding Points Advance reservations when using Bonvoy points. You can review it here: https://maxingmarriott.com/2021/05/27/if-you-make-or-have-a-points-advance-reservation-you-need-to-know-about-this-change/. Many of you asked about how to use the Points Advance feature, and some didn't even not know it was an option when making a reservation. This will help answer your questions for those of you who wondered the same thing.
As the name suggests, you can use Points Advance to make a reservation using Bonvoy points even if you don't have the required number of points for the reservation. Simply login to your account at Marriott and when you are ready to make your reservation using points, proceed as normal. Select the property and room you want to reserve. At that time you will see the note at the bottom of your screen as displayed below. This reservation is for 2 villas at the Sheraton Denarau Villas for the end of December.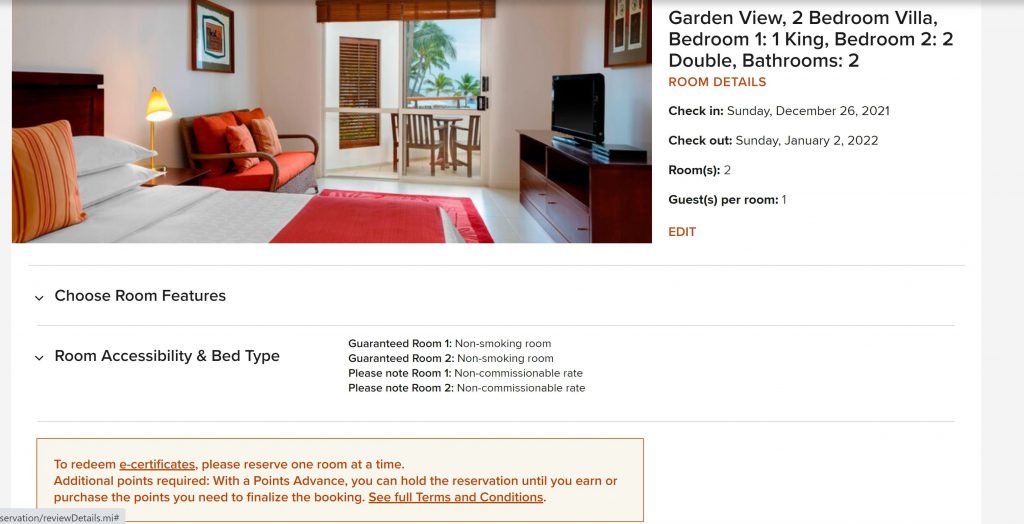 From here, simply reserve the room(s) as normal and obtain your confirmation number. As long as you have enough Bonvoy points within 60 days, there will be no affect on your reservation.
Be aware of the terms and conditions for using this feature. Marriott used to give you up to 14 days before arrival at your property to have enough Bonvoy points for your reservation. Now, you have 60 days after you make the reservation or 14 days before your arrive — whichever comes first — to have enough Bonvoy points. At that point, your reservation will be canceled if your points are deficient.
It's a great feature if you are close to having enough Bonvoy points and have found availability somewhere that likely will be gone when you actually have enough points. Or if you plan on opening a Marriott credit card and using the sign-up bonus Bonvoy points (up to 100,000 points), you can reserve now, and have the points posted to your account within 60 days.