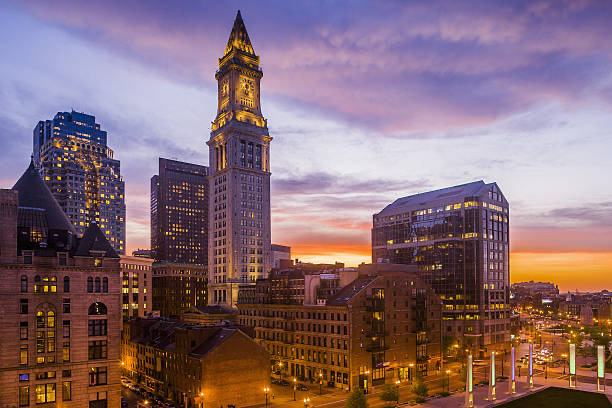 Destination Escapes can be a great way to MAXIMIZE your Marriott points. Last month there were a few good deals https://maxingmarriott.com/2021/02/01/lets-talk-destination-escapes-for-march/ — with Grande Vista in Orlando and Grand Chateau in Las Vegas still available for March (though these deals aren't as good as the April options). Fairway Villas in New Jersey is also available for March, but it is NOT a good deal using Destination Escapes to reserve that property, so don't do that one.
If traveling in April is on your agenda, you should consider reserving the Custom House in Boston. You can stay there a whole WEEK in a 1-bedroom villa for only 840 MVC points — normally it would take a whopping 2900 points for the same week!!! You see what I mean??? And if you tried to go online and reserve Boston right now, there are only a few dates available. But through the Destination Escapes program, most dates in April are currently available — don't delay on this one!
Another REALLY great deal is Pulse, Mayflower in D.C. It is only a Guestroom, but you still save lots of MVC points through the Escapes program. For 1 week it would only take 420 MVC points — compared to 2700 points for the same week with a regular reservation!!! Now that's a deal!!! And traveling to either Boston or D.C. in April is a great time to go!
Another notable deal you could consider is the Pulse, San Diego. For a 1-bedroom it would only take 840 MVC points, compared to 1225 points without the Escapes discount.
Properties listed on the Escapes program that aren't that great of a discount are Desert Springs Villas II in Palm Desert, CA, Harbour Lake in Orlando and Timber Lodge in Lake Tahoe. The property you definitely should NOT do on Destination Escapes is Willow Ridge in Branson, MO — you would spend MORE points using the Escapes program than just a regular reservation.
All of the April deals are available for 3 nights, 4 nights or 7 nights — most with different villa options of Studio, 1-bedroom, or 2-bedroom. Remember, to reserve these properties with the Destination Escapes discount, you need to call Owner Services and mention it. You can't get these discounts online.
Let me know if you have any questions!! Happy travels!!