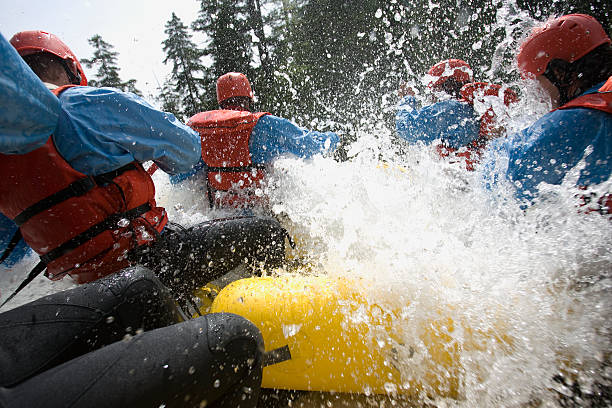 Convenience comes at a price. Sometimes it is worth paying a little more money not to hassle with it. And this "balance" is different for different people — some will go to great lengths to save $15 — others won't bat an eye to spend the extra money for the convenience. So I don't intend to tell you what your comfortable zone is in regards to this adventure. But I will provide you with all the info and numbers so you can make an informed decision.
Under the Explorer Collection on the MVC website, you will find this adventure under Outdoors — Rafting. It is 275 MVC points for an adult all-day reservation, and 225 MVC points for a child's. Lunch is provided, as well as all equipment needed (helmets, life vests, etc.) You begin your rafting experience on the Colorado River near Moab, UT. This is something your whole family will enjoy (Children should be at least 4 years old for this adventure). It's available from March through October. Half-day reservations are available as well.
Or . . . . you could go to tripadvisor.com and book the identical adventure https://www.tripadvisor.com/AttractionProductReview-g60724-d11988640-Full_Day_Colorado_River_Rafting_Tour_at_Fisher_Towers-Moab_Utah.html — $104 for an adult reservation.
Or . . . . you could go to https://www.adrift.net/daily-adventures/ and book the identical adventure — $89 for an adult reservation.
Spending 450 MVC points for a $85-100 reservation doesn't seem like a great deal at all. But hey, if you are staying in either the Springhill Suites Moab or the Fairfield in Moab and you have extra holding points that will be expiring this year, it might be a good option for you to use your MVC holding points on this adventure — it's a fun one! Bottom line — MVC Points are designed to be used for MVC Properties. Even though there are some other options to use them, it usually isn't a good value of using your MVC points this way.