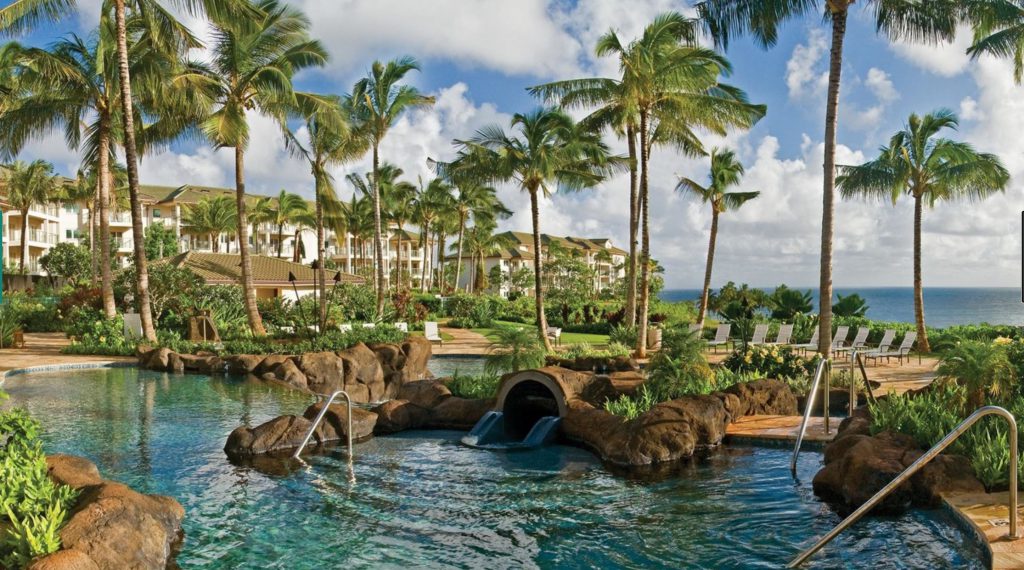 The Destinations Escapes has been posted for March, and there were some real surprises — namely the Lauai Lagoons — Kalanipu'u resort 1260 MVC points for 7 nights in a 2-bedroom villa. Normally to stay here during March it would take 4700 MVC points! What a deal!!! BUT . . . . . before you start packing your swimming suit, you need to know what you are dealing with. Yes, you could stay here for 7 nights in a 2-bedroom villa for only 1260 MVC points. Yes, it is an amazing property — just look at that picture!!! BUT . . . . this is Kauai we are talking about, not Oahu, or Maui. Currently, Kauai still has the 10-day MANDATORY quarantine upon arrival — no negative COVID test option to forego that quarantine. And from what I read, the quarantine isn't "resort" quarantine, but "room" quarantine — not leaving your villa to eat or beach or anything. And currently, the resort's amenities are all closed (including the pool), except the walking path and fire pits according to Marriott's website.
BUT . . . . before you go putting your swimming suit away, let me give you some ideas to chew on. If you want to take a chance that the strict regulations will be lifted to either accept a negative COVID test and no quarantine by March, thus allowing the resort to open up their amenities with guarded caution, as they have already done in the Maui and Oahu properties, you might just want to go ahead and make that reservation. As you know, a really good benefit of using MVC points for any reservation is you can cancel and get the points back. Since you are booking for March, which is less than 60 days out, you can even reserve the property using Holding Points — no risk there! Then the only risk would be the airline reservation — some airlines are still allowing changes/cancelations for flights. Just saying. Something you might want to check into. Only 1260 MVC points!
Remember, don't book Destinations Escapes online to get this deal. You must call MVC directly at the appropriate number as listed on the Destinations Escapes tab (located under the Destinations tab on the main webpage — the phone number depends on the type of owner you are, and the location of your property.