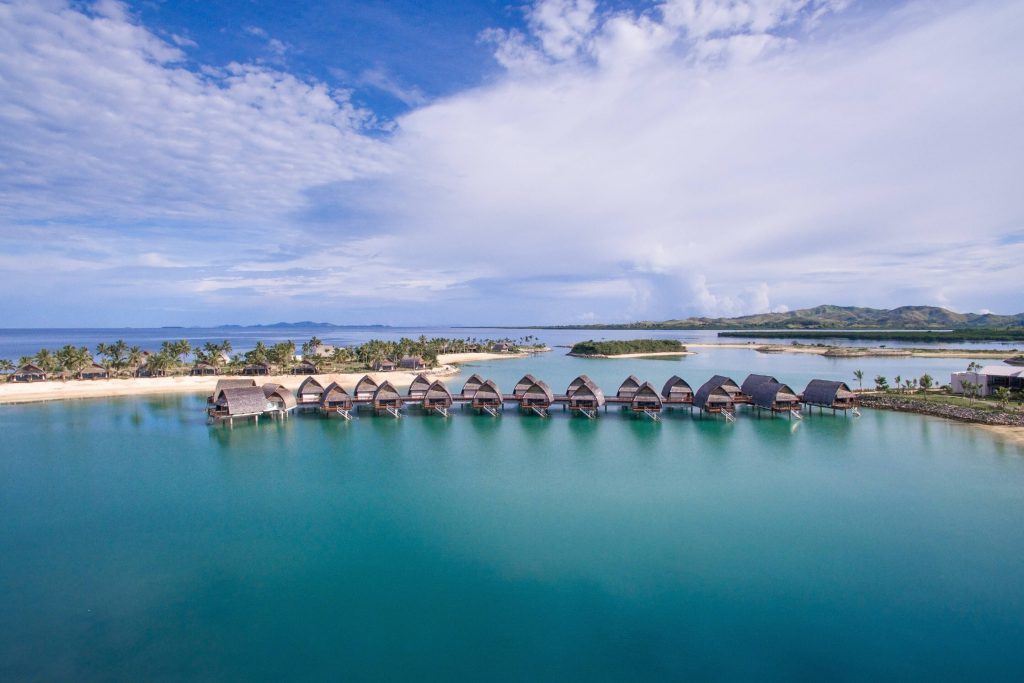 Get this with less than 1500 MVC points and 35,000 Bonvoy points! This would be a dreamy vacation, and quite the adventure. Located in Fiji, beautiful, secluded, warm — perfect location to travel to in 2021. Unfortunately, the airport is still closed because of COVID. But I wanted to use this property as an example to "think outside the box" when planning your vacation.
Case in point, the Fiji Marriott Momi Bay. How about staying here for 1 week using only 1450 MVC points and 35,000 Bonvoy points? Sound like a fantastic deal?? It is. Let me lead you through the process of how that will work.
As you know, we not only have MVC points to use at the Marriott resorts, but we have access to Luxury Hotels and Properties owned by Marriott. (We also can use the inventory through Interval International, but that's another discussion for another day). I encourage you to check out and become familiar with the Marriott Hotels and Luxury Residences. It's not a direct link from the MVC home webpage. Under the Destinations Tab, select the Explorer Collection. It is the first category listed, Hotels and Luxury Residences. Unlike the Vacation Homes category, which I feel are overpriced for what you get (personal opinion), there are some really great deals on amazing properties in the Hotels and Luxury Residences. The options are listed by location, and give some really good options if you want to travel to specific areas (London as and example) on MVC points, or in our case, some awesome dive destinations.
The best time to travel to Fiji is Sept – October. So I chose Sept. 1-8, 2021. According to the chart listed on the website under this hotel, I see I can stay here for 725 MVC points per night. Notice I chose the least expensive room choice — and I'll explain why in a minute.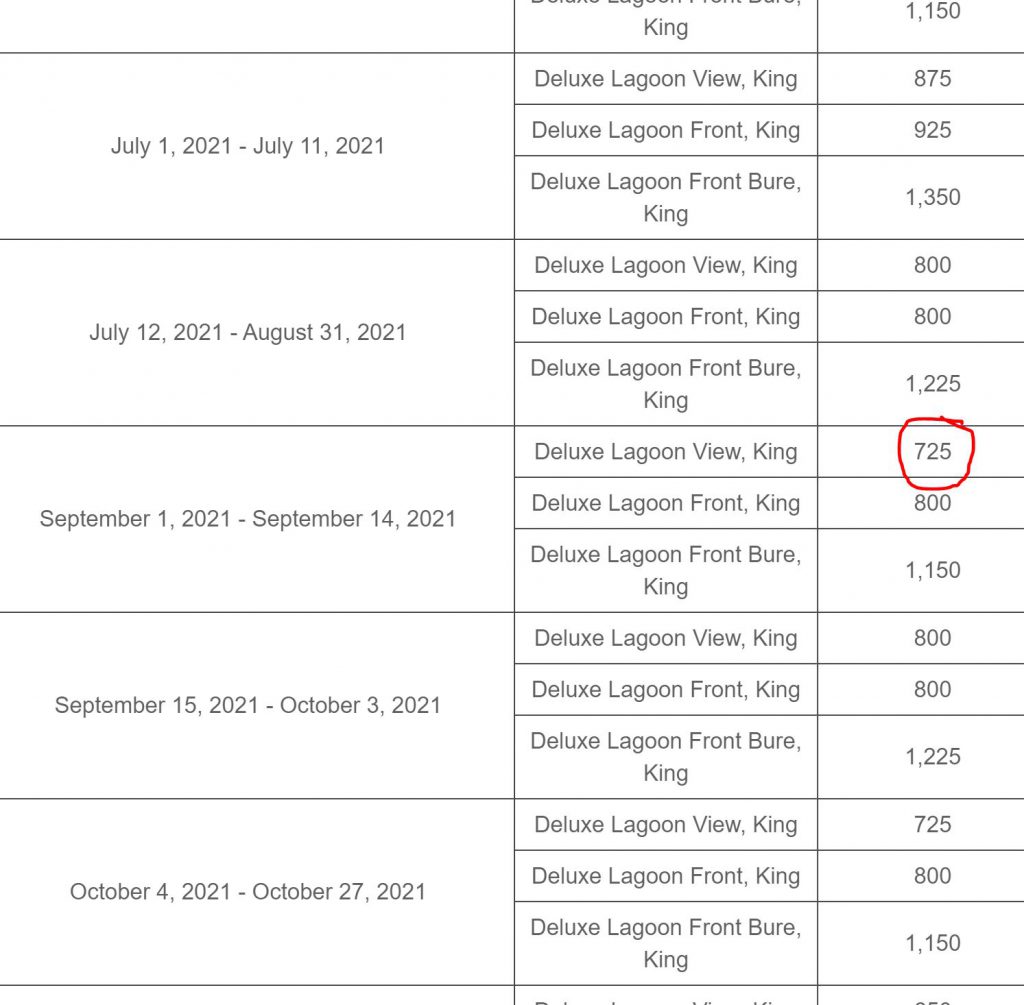 Now, by going to Marriott.com and checking for the number of Bonvoy points needed to stay at this hotel, I find it is a Category 5 property, and during Sept. 1-8, 2021 it is 35,000 Bonvoy points each night. Now start thinking outside the box.
I have a Marriott credit card (I posted all about that here https://maxingmarriott.com/2020/10/08/marriott-bonvoy-escapes-week-of-wonders/ ) and I didn't use my Redeemable free night last year because of COVID. Marriott extended the expiration date to 2021. There's one free night. AND I just got awarded another free night for this year because I hit my anniversary date. That's two free nights. AND I got rewarded an additional free night on a bonus promo from staying at MVC resorts and using the credit card for charges while I was there during the last 12 months. That's three free nights.
So . . . . If I reserve the Fiji Marriott Momi Bay hotel for 5 nights — using 3 free redeemable nights, adding my personal 35,000 Bonvoy points for 1 night, and getting the 5th night free through Marriott's reserve 4 nights and get the 5th night free policy, I have 5 nights for 35,000 Bonvoy points. Add to that a reservation using MVC points for 2 nights at 725 MVC points each night or 1450 MVC total, I have a full week at this resort for only 1450 MVC points and 35,000 Bonvoy points. Given the fact that my status at Marriott is high, my room will be upgraded if there is one available without me paying the higher rate to stay in it. WIN WIN WIN! SMART SMART SMART!!!
Now, I realize that your situation is unique to you, but my point is to "look outside the box". Combine Bonvoy points where possible with MVC points to maximize your value to get into the property. That's totally possible if you stay at a Marriott hotel or Luxury Residence. And don't forget to use your free Redeemable Nights towards the reservations. By being a little creative, you can come up with an awesome vacation at an amazing property!!