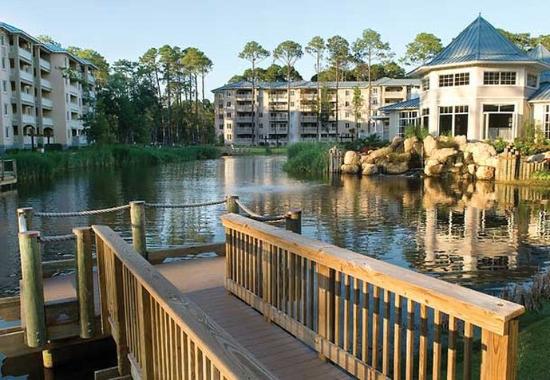 I'll admit, when I hear the words "Owner Events", I think of a bunch of old people meeting in a banquet-type room eating a catered meal and listening to some well-known author. But these Owner Events are way different than that. Unfortunately, with COVID, the Owner Events have dwindled from many amazing adventures throughout the country to only four — three are culinary tours, and one is a historic tour — all in South Carolina. So why am I posting about only 4 available events? Because a couple of them are a really great deal, and I'm all about deals!
Let me show you an example of a great deal with "Owner Events" you can currently get — Culinary Weekend Getaway in Myrtle Beach. If you choose to go in February, you will stay at the Marriott Surfwatch Resort. You will get:
4 days 3 nights getaway
Dinner at either Frankie Bones or WiseGuys restaurant
Brunch at Skull Creed Dockside
Dinner at Poseidon Coastal Cuisine
All of these restaurants are very highly rated, and the pictures make any tummy wanting some. How many points does it take to feast and sleep at these high-end places? How does 600 MVP sound? YUP — that's right! Only 600 MVP points. And to make the deal sweeter, it is for up to TWO people!!! All for 600 MVP points. The only thing you need to arrange during your stay is attend a 90-minute personal sales presentation. Now before you think, "Maybe not for me", let me run some numbers for you.
If you reserve 3 nights at the Surfwatch in February, it would take 1025 MVC points — just for the room. With this event, you get that same room, plus 2 high-class dinners, plus a brunch right on the water for TWO people — just 600 MVP points. You see what I'm getting at? Now if you choose January, the deal isn't as sweet. Neither is the deal as sweet if you go in March. February is the best deal. What a great Valentine's getaway!!
You access the Owner Events on the main webpage when you log in, https://owners.marriottvacationclub.com/timeshare/mvco/owner/login the right side under the "Partners and Specials" heading. If the other Owner events look interesting to you, do some comparisons to see which option is the best deal. If you need some help, let me know — I'd be happy to help you figure it out. You can really get great value for your MVC points if you plan appropriately.