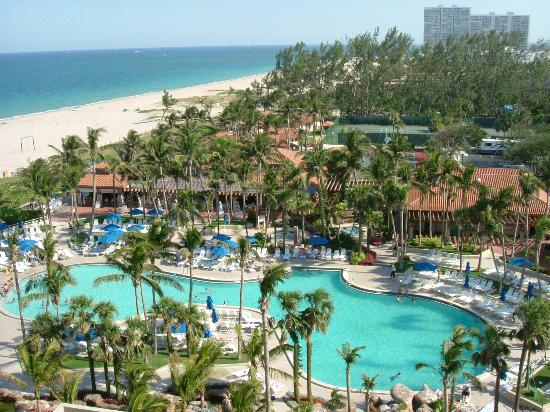 Starting today for 1 week only, Marriott has a campaign which they have called "Week of Wonders". Get free nights for fewer points, like staying at the Ft. Lauderdale Marriott Harbor Beach Resort & Spa, which normally wouldn't be possible. Reservations must be made this week, and travel before November 30, 2020.
Some of the discounts available through "Week of Wonders" are:
25% off reservations at participating hotels
8 Bonvoy points for dining expenses
10 Bonvoy points for charges made at Marriott properties
Redeem free nights obtained from Marriott credit card for up to 33% few points.
2,500 bonus points per stay with a registered credit card
If you have a redeemable free night that is expiring soon from your Marriott credit card, you should seriously look at your options to redeem your free night(s) this week. For example, the Ft. Lauderdale Marriott Harbor Beach Resort & Spa is a Category 6 property requiring 50,000 Bonvoy points per night at the standard rate and 60,000 Bonvoy points per night at the peak rate. During this week, you can reserve a night in October or November for 35,000 Bonvoy points (a Pointsavers rate) — the value of your free night if you have the Chase Bonvoy credit card!!! The same numbers apply to the The Glenmark, Glendale, a Tribute Portfolio hotel located in Glendale, CA.
If you have the American Express Bonvoy credit card, you are eligible for a 50,000 redeemable free night each year. So getting a category 6 property will be no problem — the Off Peak rate. You may even find a Category 7 property at a Pointsavers rate.
Bottom line, the discount to redeem free nights at participating hotels and resorts are all at Off Peak rates for the next 2 months — a savings of up to 33%. Details and needed links are at https://nad-week-of-wonders.marriott.com/ To get redeem free nights information, select the Wonders of Discover option or simply go to this website: https://www.marriott.com/loyalty/redeem/hotel-redemption.mi . Remember that this promo is available only through October 15, 2020.