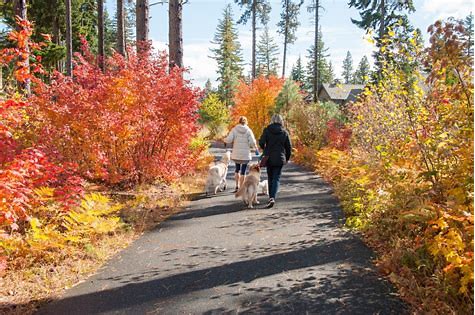 We love staying in the Marriott's Timber Lodge in South Tahoe. And no better time to go enjoy the beauty of the outdoors than now when the leaves change. To stay in a 1-bedroom villa for 4 nights, it would only be 620 points — a great way to use up some holding points from reservations you may have cancelled because of COVID. And there is availability through the end of this month. I'd go as late in the month as you can schedule, and you should be timing it just right.
My favorite hikes to see the leaves are Marlette Lake (AMAZING) and Spooner Lake (an easier hike). Or just drive around the Mt. Rose Scenic Byway to enjoy the bright reds and yellows. Check out the directions to these hikes on the AllTrails app.
Be sure to stop at our new favorite hidden gem — Burger Lounge — for a hamburger and a shake that is life changing (I had the blackberry shake and dreamed about it for days afterwards). We also ate at Driftwood Cafe EVERY DAY!!! It's a favorite and so close to Timber Lodge. We would order online, and by the time we got there, WAHLA!! the food was ready and we ate it back at our villa. Great prices, too!
2021 Post-COVID Update –
While we were there last week, we visited a few "newer" restaurants to us: Ten Crows BBQ Restaurant and Cold Water Brewery and Grill. Cold Water Brewery was the better of the two, and I would recommend it. The other was okay — the best part of the evening at Ten Crows was the live music — the food was just okay.
We hiked Round Lake (AWESOME), and Power Line Trail, which is very close to Timber Lodge but very nice. There might be bikers on Power Line, but they are very respectful and safe, giving you plenty of time to move over on the trail for them to pass. Both are "will do again" hikes!